Pros
Great picture quality, 4K, and HDR

Better-than-average viewing angles

Android and Chromecast smart-TV platform
Cons
Poor black levels and contrast
SDR Test Results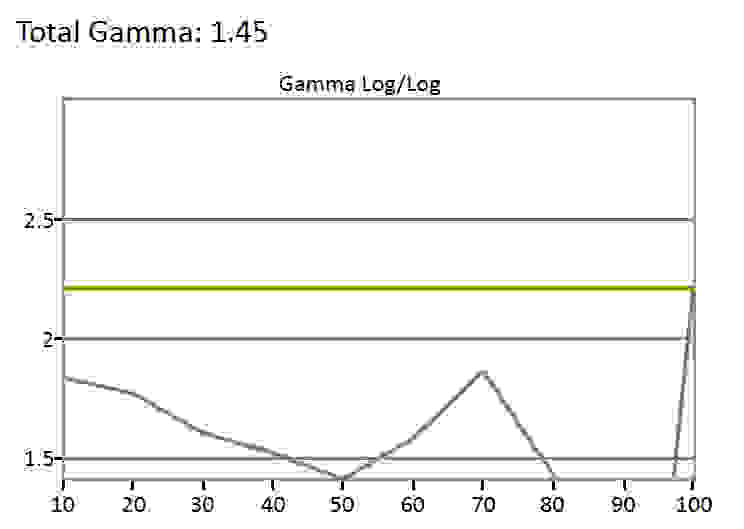 HDR Test Results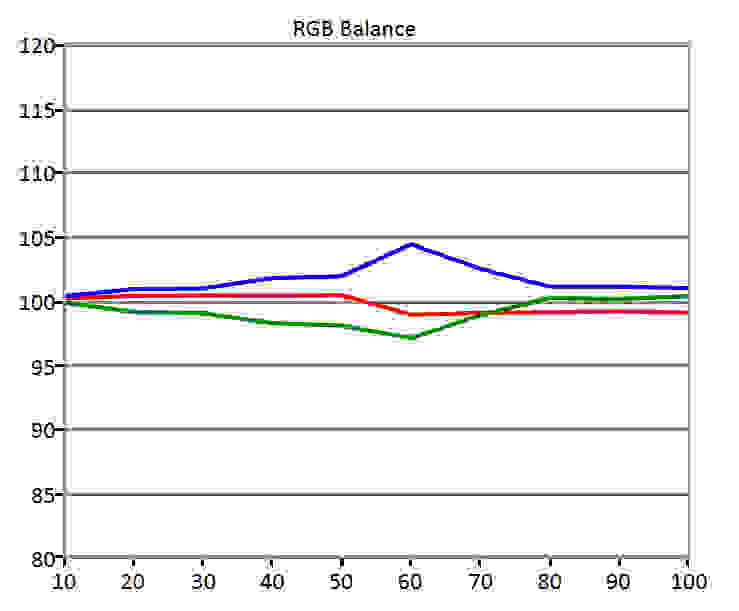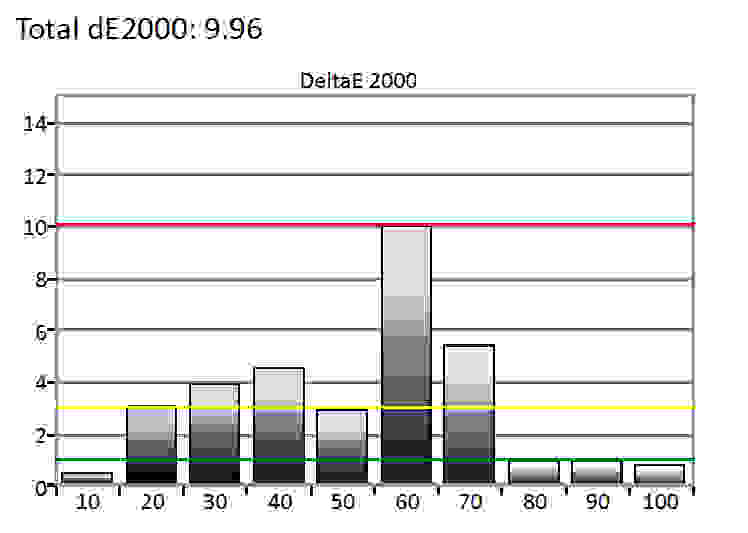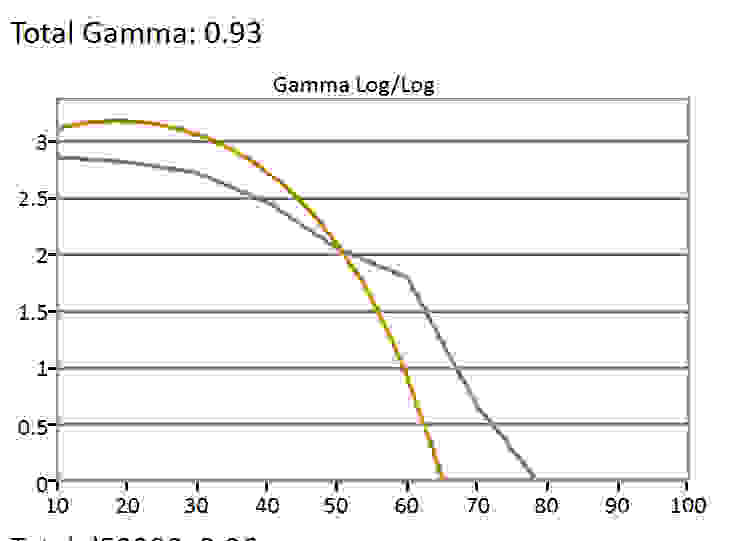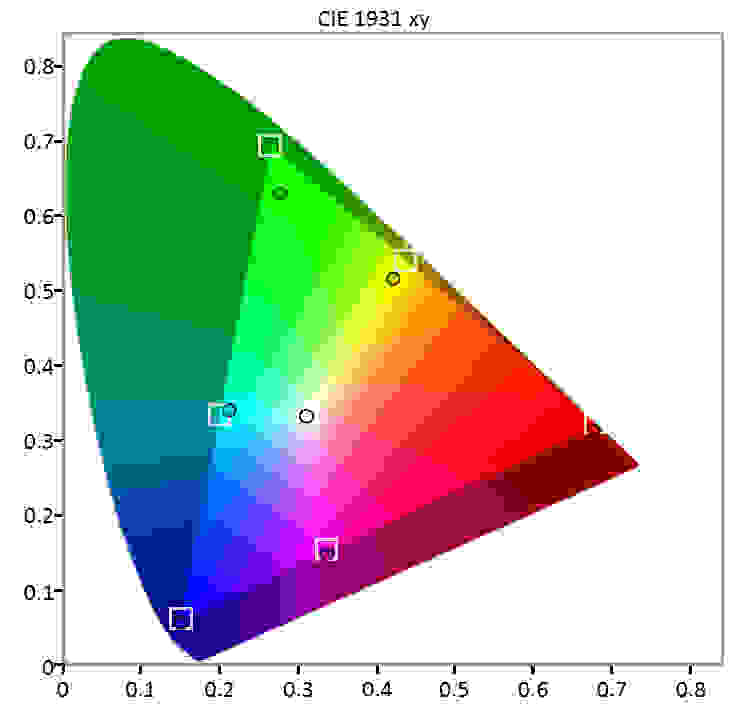 Compared to competitors like Samsung and LG, Sony doesn't have as many TV series this year—the company is focusing on a smaller selection of polished, high-end products. Case in point: the X800E seres (or X80E in some listings) starts around $700 for the 43-inch model (available at Amazon), delivering 4K resolution, High Dynamic Range compatibility, and the Android TV platform.
Unfortunately, there's competition out there that bests this series where price-to-performance is concerned. You can get a great 4K/HDR experience out of the TCL P Series, which has the excellent Roku platform built right in. That one's only $650 for the 55-inch, making this $700 43-inch Sony a very tough sell. While the Sony looks nicer on the outside, you really shouldn't pay more than $500-600 for the 43-inch we tested.
The Sony X800E Series is available in three screen sizes:
• 43-inch (Sony XBR-43X800E), MSRP $749.99
• 49-inch (Sony XBR-49X800E), MSRP $849.99
• 55-inch (Sony XBR-55X800E), MSRP $999.99
With prices spanning from $750–$1000, the X800E isn't immensely affordable, and the 55-inch stands out as the best deal from a price-to-size perspective. But regardless of size, you're getting matching specs across all the models in the X800E series:
• 4K resolution (3,840 x 2,160 pixels)
• 60 Hz native refresh rates
• Android TV smart platform
• High Dynamic Range (HDR10) compatibility
• Minimalist designs with built-in cable management
• Edge-lit LED backlighting with IPS panels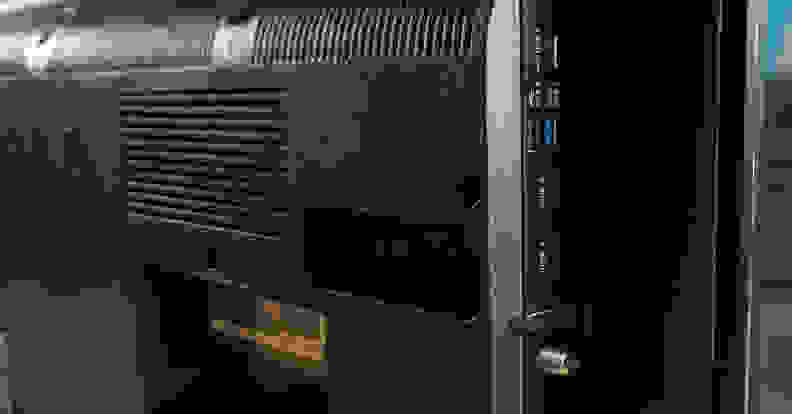 For connectivity, each X800E TV delivers four HDMI 2.0 inputs, two USB 2.0 inputs, one USB 3.0 input, shared component/composite inputs, a coaxial jack (for cable/satellite), a digital audio output, an ethernet (LAN) input, and a 3.5mm (headphone) output. Overall, this is the wide range of input/output options we'd expect for TVs of this pedigree.
We purchased the 43-inch X800E new from Amazon, and gave it roughly 16 hours of break-in/warm up time prior to review and evaluation. I expect all findings on performance and picture quality here to apply to the whole series, as each X800E TV boasts the same edge-lit LED backlight with frame dimming, and the same "Triluminos" color production.
First and foremost, these are some good-looking TVs!
One of the most noticeable things about the X800E series, especially compared to the more affordable 4K/HDR TVs out there, is how good these TVs look. They're chiseled from fine materials: sleek, svelte, and minimalist. It's not the sturdiest/heaviest TV, however, so be careful with it.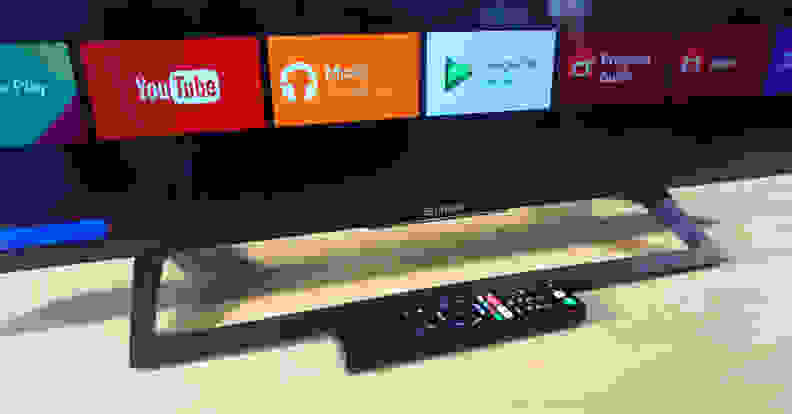 The X800E TVs feature a unique metallic stand that provides good support for the panel while taking up a small amount of table space. Because it's an edge-lit LED model, it's also got a stylishly thin profile from the side, and the smallest 43-inch model is super easy to pick up and heft about.
Included with each X800E TV is a voice-search equipped remote control, designed specifically to work alongside the Google/Android-based platform. It's not the highest-quality remote out there, but it gets the job done.
Android TV sounds like a dream on paper, but...
There's one BIG advantage to having an Android TV—it's an Android TV! You can interface with a bunch of apps and functions that you're likely already familiar with (unless you've been a die-hard iOS user through every second-screen device). For most people, that just means accessing apps like Netflix, Hulu Plus, or HBO Now, like with any other smart TV.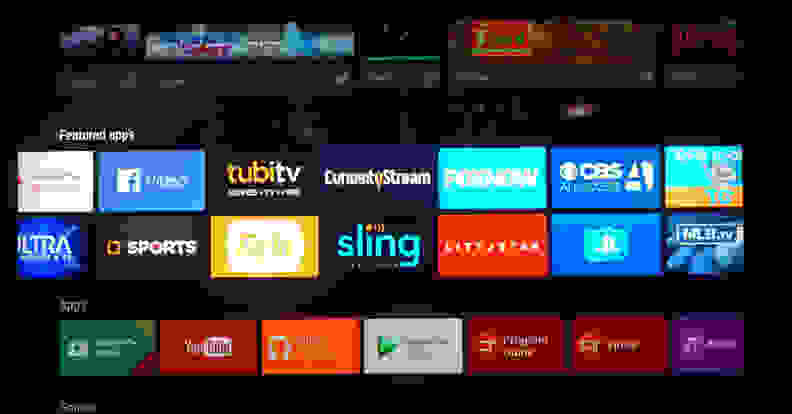 While the familiarity and baked-in functionality of Android (in this case, Android TV 7.0, or "Nougat") is the selling point here, it's also as much a boon as it is a bane for the X800E. Like with previous Android TVs, when I booted this one up it had to go through a seriously long update process. I'm not kidding, it took about 2 1/2 hours for the TV to finish checking and updating all of the apps that come pre-installed. It was frustrating, though it's a nitpick.
A few trips to the Play Store may have your smart features chugging a bit.
A larger problem comes about because of the TV's lack of processing power. While the Android TV platform runs fine initially, a few trips to the Play Store may have your smart features chugging a bit. Navigation can be slow at times, too, and the cheap remote doesn't always feel up to the task of deftly piloting through the expansive Google options.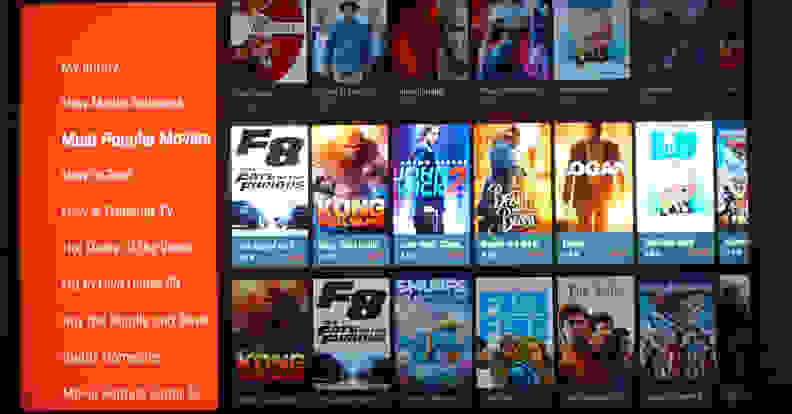 We also really applaud Sony and Android for including Chromecast casting by default, and it's another "good idea, meh execution" situation. You may find casting to the X800E to be a bit frustrating if you're expecting smartphone levels of WiFi viability. It's still a welcome addition, but like the rest of the Android platform, will hopefully receive a bit more polish through firmware updates.
Black levels damn the picture quality right out of the gate
The biggest change to the X800E series (compared to last year's X800D, which was reviewed well) is that Sony is using IPS (in-plane switching) style LCD panels instead of VA (vertical alignment) style LCD panels. Sounds like a small thing, yes? But it's a monumentally bad choice.
IPS panels have advantages: wider viewing angles and a higher degree of color accuracy, and the X800E exemplifies this. Not that Sony almost ever has inaccurate color in its midrange and high-end TVs, but it's very good here.
Unfortunately, the X800E is a prime example of a set where a whole bunch of good qualities—accurate color, decent motion, better-than-average viewing angles, and great upscaling—are hampered by one bad apple: the TV's black levels, or shadow production. The screen contrast is just really bad by modern standards.
What does this mean for you? It means when you're watching The Dark Knight, the Joker's purple suit and ratty green hair look great, but Mr. Wayne's batsuit is a charcoally gray instead of the night-dark black is should be. It means bright, vivid colors and searing highlights are fine, but subtler colors with darker hues are polluted because the TV can't create near-black shadows.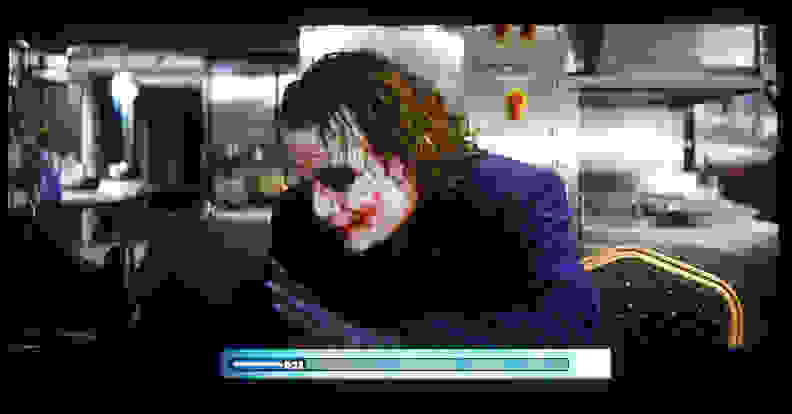 Contrast is the keystone of picture quality, and the X800E simply fails in that regard. Watching HDR content makes the poor black levels less noticeable (for LED LCD TVs, HDR—which uses much higher brightness and a wider color range than standard content—tends to have worse black levels anyway), there isn't enough HDR content to justify a TV that only looks good in one mode.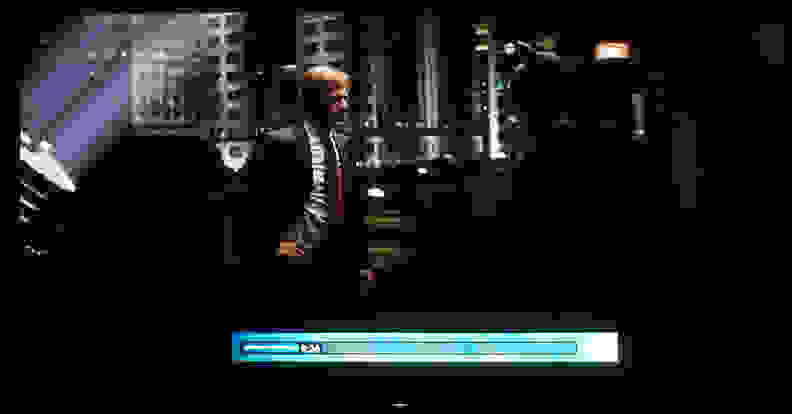 We can't recommend buying the Sony X800E series TVs until the prices drop considerably, closer to $500 for the 43-inch (or about $200 less per size). There's some really cutting-edge competition in the form of affordable sets that deliver great picture quality alongside High Dynamic Range functionality for way less than Sony is asking for these TVs.
You'd buy the X800E series if you were stoked on the Android platform, maybe, or just really wanted a sleek, minimalist, design-focused product. But despite the standard finer-cut trappings of Sony's pedigree, the top-level core performance here just isn't good enough for all that money. In fact, because of the poor black levels, it's very hard to recommend overall.
Until the price comes down, I'd still heartily recommend something like the TCL P Series or Vizio E Series (2017). For less than the cost of this 43-inch Sony, both series give you a bigger screen—up to 55 inches in both cases—and still offer similar levels of HDR color range and brightness.
Meet the tester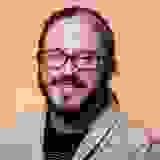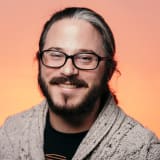 Lee Neikirk
Editor, Home Theater
@Koanshark
Lee has been Reviewed's point person for most television and home theater products since 2012. Lee received Level II certification in TV calibration from the Imaging Science Foundation in 2013. As Editor of the Home Theater vertical, Lee oversees reviews of TVs, monitors, soundbars, and Bluetooth speakers. He also reviews headphones, and has a background in music performance.
Checking our work.
Our team is here for one purpose: to help you buy the best stuff and love what you own. Our writers, editors, and lab technicians obsess over the products we cover to make sure you're confident and satisfied. Have a different opinion about something we recommend? Email us and we'll compare notes.
Shoot us an email