Overview
Just like last year, Toshiba's flagship series is notably cheaper than the high-end options from Samsung, Panasonic, and Sony. The L7300U series features Toshiba's new CloudTV internet platform, and comes with a Bluetooth keyboard.
Hardware
Heavy as a really heavy thing
For an "ultra-slim" LCD TV, the 58-inch L7300U is very heavy—over 60 pounds! This is due primarily to the TV's gun metal frame and stand, which are the real deal: It's a snazzy look, but adds heft. Toshiba took an interesting approach to design this year, culminating in the L7300U's unique stand—a traditional rectangular pedestal with its middle area removed, leaving only the perimeter (really, the best way to eat a Reese's). The negative space provides a handy storage spot for the TV's included remote control and keyboard, or could even house a smaller cable box to use with the included IR blaster. We also just adore the completely out-of-place aqua stand neck.
"Toshiba took an interesting approach to design this year."
The L7300U comes with a rather large remote control, stuffed edge to edge with buttons, as well as a Bluetooth keyboard, which (for keyboards) is on the smaller side. Frankly, we think that Toshiba should have made the remote smaller and the keyboard bigger, but that's a mild gripe. To operate the keyboard, users need only plug its included USB sensor into one of the L7300U's two USB 2.0 inputs, located on the right, rear side of the television. Here, you'll also find four HDMI inputs, two component inputs, one composite input, and both analog/digital audio connection options. We like the arrangement and spacing of the ports, and think the choice to include four HDMI ins makes the L7300U a decent candidate for a home theater.
Software
Cloudy, with a chance of AWFUL
The modern flagship television has become a vehicle for a web browser, premium content providers, games, and apps—all bundled into what we call a "smart platform." While these platforms are now standard to modern TVs, they've only started to get dependable (and worthwhile) very recently. Most of them are still not a viable substitute for a smartphone or tablet, but companies such as Samsung and LG have made great progress since last year, regardless. I first saw a demo of Toshiba's new platform, CloudTV, at CES 2013, and thought it looked like a big improvement from last year's usable, but content-impoverished iteration. What I've seen bundled with the L7300U, however, is a total mess—just terrible as of right now.
"What I've seen bundled with the L7300U is just terrible."
Any task involving processing is sluggish and slow. The CloudTV home screen dims at random, many of the apps do not yet work, and navigating with the included remote is very slow. Even the settings menu is affected: Clicking "Settings" on the remote brings up the main menu, which then takes an egregious amount of time to populate the Picture or Sound menu. Cloud processing involves an external drive, which does the bulk of the work with web pages and app functions. The problem seems to be that Toshiba's cloud server is not computing and communicating quickly enough, and the TV's own on-board processor—which should be able to handle simple menu operations—does not have the horsepower to do so.
This is a shame, as the menu itself is smartly designed. It's easy to read and use... when it loads. Calibrating the L7300U for optimum contrast and color performance was a simple process, as the menu software is quite intuitive. It's possible a big software update will come along in a few weeks and make CloudTV a more viable option for browsing or streaming content, but right now you should steer clear.
Performance
A decently performing LCD, with the usual flaws
For its price, the L7300U sports quality performance. It pales a little in the wake of other flagships (namely those of the plasma variety), but for an LCD, its color accuracy is very good. In fact, basic performance is the L7300U's strong point—you definitely don't want to buy it for features right now. Our tests revealed solid color accuracy when comparing red, green, and blue to the Rec. 709 standard for HDTV color. We saw some missteps in proper saturation, but nothing to get bent out of shape over. The L7300U handles its color and greyscale curves with ease, and displays minimal color temperature error across its intensity input.
"Basic performance is the L7300U's strong point."
One place this flagship needs to improve is in motion performance. The L7300U boasts a "ClearScan" 240Hz refresh rate, but with this setting disabled its motion performance is fairly poor. We saw a lot of blurring, some color trailing, and jaggies during moving content of a mid-grey shade. Enabling the 240Hz setting only improved things a little bit, though blurring was decreased healthily. Like many LCDs, the L7300U also suffers from a narrow viewing angle, meaning its picture degrades rapidly at obtuse off-angles.
We're a fan of the compliment sandwich, so we'll "wrap up" by saying that we were impressed by the L7300U's natural contrast ratio. While the TV's black levels are not terribly dark, its peak luminance is absolutely searing—like a panini press—giving it a healthy amount of black/white differentiation. It's definitely better than the average LCD (see the Science page for numeric details). Overall, the L7300U is a solid performer, with the usual LCD-related drawbacks.
Conclusion
Definitely wait for an update
Let's make one thing clear: This is a solid TV. At its $1500 price, getting a pretty, slim 58-inch LCD is a steal. Toshiba did the same thing last year, offering their flagship (replete with internet and 3D features) for way, way less than the big name competition—and the L7300U is a better performer than its 2012 predecessor, to boot. The down side is that the L7300U's current software is, to put it elegantly, trash on a summer noon.
In our opinion, this TV is a great choice if you're looking for a smart LCD (Toshiba's same-paneled L7350U includes 3D, by the way). While it's very likely Toshiba will upgrade CloudTV and its cloud processing soon (the complaints must be rolling in already), it's unpalatable in its current form. Our advice? If this TV meets your needs for budget and features, wait for a little price drop, buy one, and leave it offline until an update. That would be win-win.
Behind the Screens
Welcome, friend, to the Science Page. This is where we report and catalog the hard data behind our front page claims of a television's core performance. All of our objective tests are conducted using the Konica Minolta CS-200 chroma meter, in conjunction with an exhaustive collection of test patterns created by the DisplayMate software.
Color Integrity
Not great, but good enough
Having just reviewed two of the finer plasma televisions I've ever seen (Panasonic's ST60 and Samsung's F8500), it's hard to be impressed by the L7300U's overall color performance, though it is still decent. We test each television's color gamut, color curves, and color temperature to determine the integrity of its picture quality. The L7300U isn't perfect, but unless you're a proud picture snob, it's definitely good enough for most purposes.
The L7300U missed the Rec. 709 color gamut on most points—not by a huge margin, but only its peak green matched the international standard perfectly. This Toshiba's produced a marginally undersaturated peak red, meaning the reference red on screen is not technically as vivid and rich as it should be, peaking too late. Peak blue, on the other hand, was oversaturated by a good amount, which means it peaks too early, losing detail at the upper end of the spectrum.
The L7300U's color curves reflect a similar problem, with blue clearly peaking much too early and flatlining across the upper shades of the greyscale. Other than blue, however, the L7300U's red, green, and greyscale curves describe a rounded, even ramp, moving in an almost uniform line. Mostly, this is a good result.
Finally, the L7300U showed typical errors in its color temperature adherence. Across the greyscale, from black to white, the L7300U's color temperature varies around 1000° K from its starting temperature, which will be quite visible to the human eye during certain circumstances. We could see some of this during playback, with mild color shifting occurring during our motion test. For the most part it won't detract from viewing, but means finely-detailed pictures (such as those during Blu-ray playback) may suffer off-coloring in midtones.
Contrast Ratio
Better bring some shades
Contrast ratio is a measure of a television's maximum luminance divided by its minimum luminance. The resulting ratio, expressed as "X:1," dictates how many units of brightness per a baseline level of darkness a television is capable of. The higher the contrast ratio, the more realistic certain aspects of a TV's picture will be. The L7300U tested with a solid contrast ratio for an LCD, 4061:1, which is wider than a number of pricier 2013 models of the same classification (LCD). The L7300U's wide contrast ratio owes primarily to how searingly bright it can get at maximum Backlight and Contrast: We measured a peak luminance of 365.50 cd/m2 , and a black level of 0.09 cd/m2 .
Viewing Angle
On the narrow side
One big drawback of LCD technology is that its construction tends to create narrow horizontal viewing angles, and the L7300U is, unfortunately, an adherent to that tradition. Viewing angle refers to the flexibility accorded users during off-angle viewing: How far from center you can watch without compromising on picture quality. We measured of a total viewing angle of 25°, which is quite narrow (we like to see at least 45° total viewing allowance). Fortunately, the L7300U is designed to swivel upon its base... it's going to have to!
Meet the tester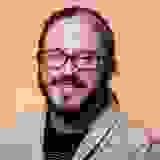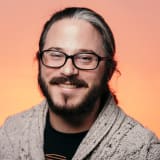 Lee Neikirk
Editor, Home Theater
@Koanshark
Lee has been Reviewed's point person for most television and home theater products since 2012. Lee received Level II certification in TV calibration from the Imaging Science Foundation in 2013. As Editor of the Home Theater vertical, Lee oversees reviews of TVs, monitors, soundbars, and Bluetooth speakers. He also reviews headphones, and has a background in music performance.
Checking our work.
Our team is here for one purpose: to help you buy the best stuff and love what you own. Our writers, editors, and lab technicians obsess over the products we cover to make sure you're confident and satisfied. Have a different opinion about something we recommend? Email us and we'll compare notes.
Shoot us an email