Televisions
3 Ways Hollywood Can Lure Couch Potatoes Back to the Theater
...while still supporting the golden age of television.
Credit:
Home entertainment systems have never been better. Starting with the introduction of DVDs in the late 1990s and followed by the adoption of surround sound, flat-screen TVs, Blu-ray, high-definition television—and most recently, 4K streaming content—the quality of presentation in home theater setups is starting to rival that of cinemas themselves.
No wonder movie theaters are up in arms about plummeting ticket sales. North American summer box office grosses were down 14.7 percent compared to last year, and actual attendance numbers reveal the summer of 2014 to be the worst since 1997.
When Hollywood is under threat, count on the industry to respond in dramatic fashion.
When Hollywood is under threat, count on the industry to respond in dramatic fashion. In the 1950s, as the boob tube became a requisite component of American living rooms, producers introduced only-in-cinema gimmicks like 3D, CinemaScope, and—our personal favorite—Smell-O-Vision.
Stereophonic sound was first introduced to the public in cinemas, as an enhancement to the first big wide-screen movies. In the 1980s, when commercial videotapes emerged, studios responded by trying to ban home ownership of VCRs, on the basis that they violated copyright laws.
So, now that box office grosses are tanking and lavish home theater options becoming more attractive, what are cinemas doing to bolster their product? Here are a few new concepts that caught our eye.
---
Make Movie-Going Immersive
Probably our favorite idea for turning cinema on its head comes from Secret Cinema, a London-based outfit that has been creating interactive theater events around specific movies since 2007. Films like The Shawshank Redemption and Blade Runner have been screened amid increasingly detailed environments that mimic the ambiance and characters of the original films.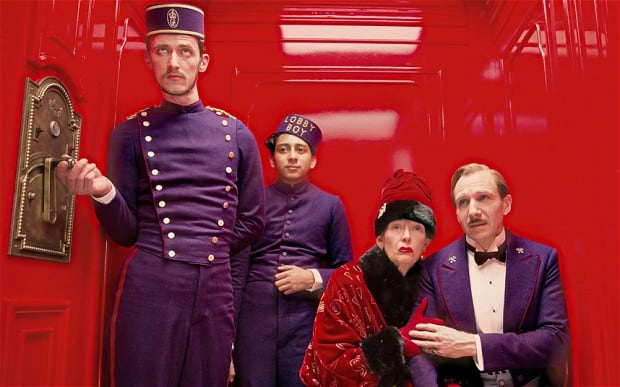 For Secret Cinema's screenings of The Grand Budapest Hotel, an old glass factory in London was converted into the ersatz eastern European hotel where most of the film's action takes place. The set rose several stories, and included bedrooms and a Champagne bar; a cast of hotel maids and lobby boys tangled with ticket holders, each of whom were asked to wear fine evening attire, and to bring a piece of luggage along with their "identity papers." Guests who went all out enjoyed the greatest payoff.
This past summer, Secret Cinema took on Back to the Future, affording the beloved Michael J. Fox hit a new lease on life. Repurposing London's Olympic Park, the creators constructed a Hill Valley scene, replete with the film's town hall, its frozen clock, more than 20 shops, and a cast of 74 individuals dressed in 1950s attire.
At $88 apiece, tickets weren't cheap, but 75,000 ponied up for the evenings. So it's only natural that Secret Cinema plans to recreate Hill Valley next year at an undisclosed L.A. location, in time for the 1985 film's 30th anniversary. Other events in additional cities are promised.
---
Make TV Bigger
Most of today's television shows, even those on cable TV, don't qualify as events. For every finale of The Sopranos or Breaking Bad, there are hundreds of shows that quietly head for the exit—or that viewers say goodbye to with a sense of relief. But then there are those few shows that inspire mad, cultish followings. The current prime example would probably be the monster hit Game of Thrones.
Including encore and on-demand viewings, the HBO show averaged 18.4 million viewers during its fourth season, meaning it exceeded the viewership for pretty much every other network TV show. (Of course, The Hollywood Reporter notes that exact comparisons between network and cable TV viewers are problematic.)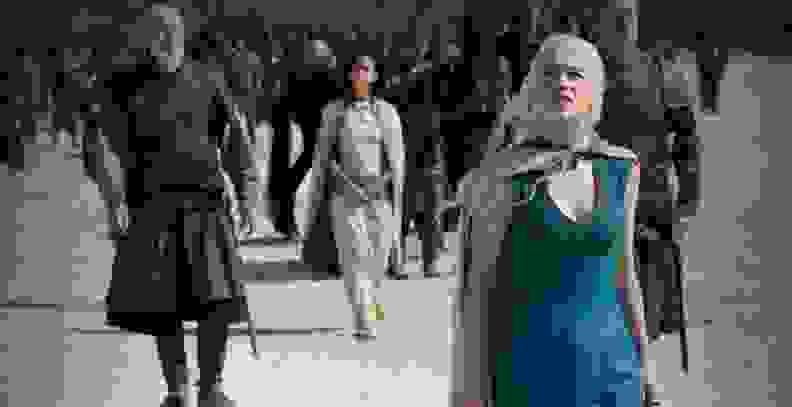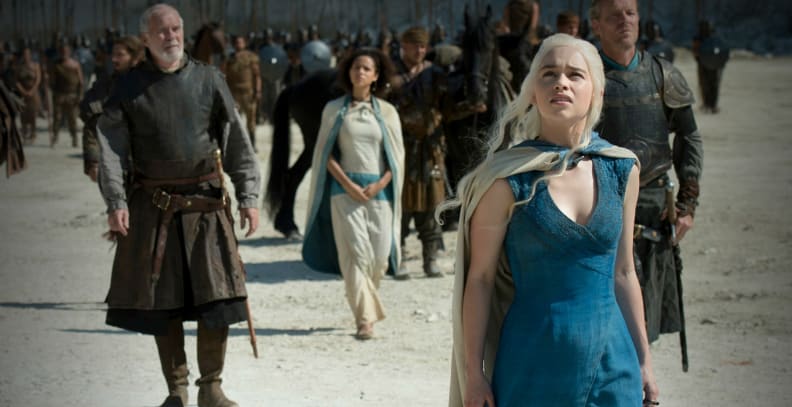 But now Variety reports that the CEO for Cinemark, the nation's third largest movie theater chain, is suggesting that key episodes of major shows like Game of Thrones be given a theatrical premiere. Producers need to "think of the theatrical platform as the largest pay-per-view platform in the world," says Cinemark's Tim Warner, who calls the idea a "no-brainer."
Studios could generate more revenue, charging per-head rather than per-HBO subscription.
The argument is that, by turning episodes like heavily watched season finales into cinematic events, the studios could generate more revenue, charging per-head rather than per-HBO subscription.
There's a lot to be said for making Game of Thrones a communal experience: Key plot twists would be accompanied by audience gasps; the lobby would become the office water cooler; and in quality cinemas, the show's epic scope would be amplified.
Then again, as expensive as cable TV subscriptions are, the per-head fee to watch a single episode on the big screen would almost certainly be higher than the weekly cost of paying for HBO.
We think TV events at cinemas are inevitable, as producers look for ways to spread rising production costs among ever more varied platforms. But we also suspect this concept will be limited to the truly high-profile shows, and primarily in big media markets where the screenings can be used as a promotional vehicle.
---
Make Cinema Come Alive
The New York Times reports that Peter Jackson's film trilogy based on The Lord of the Rings will be played with a live orchestra in April of next year.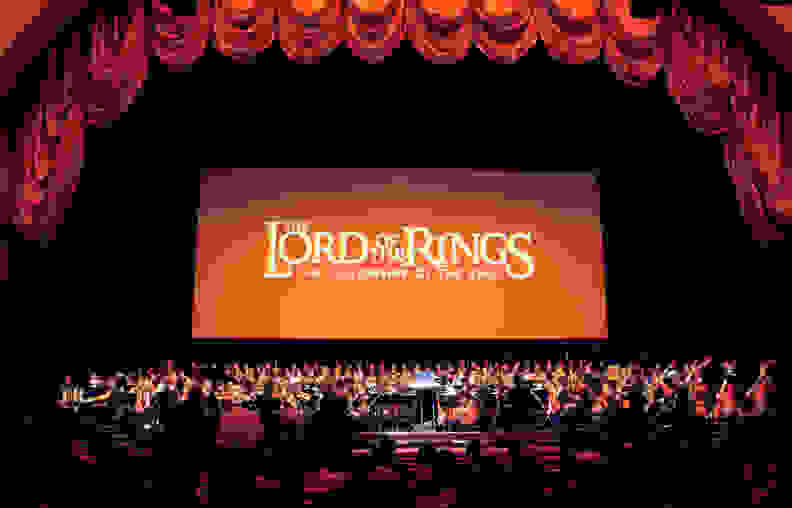 Using real musicians to accompany movies in theaters is not exactly a novel concept. Abel Gance's 1927 silent masterwork Napoléon was restored in 1980, and Carmine Coppola wrote a score that was played by a 60-piece orchestra to sell-out crowds at Radio City Music Hall. The 1982 non-fiction film Koyaanisqatsi with music by Philip Glass has screened around the world with its minimalist score performed live by the Philip Glass Ensemble.
The idea isn't even new for Tolkein: The first two Lord of the Rings movies each received this treatment in New York City for one night after their initial release.
The orchestra could make these epics shine with a new sense of gravitas.
But the latest planned orchestral series should be a stunner. Howard Shore's scores for The Fellowship of the Ring, The Two Towers, and The Return of the King won two Academy Awards. They will be played by the 21st Century Symphony Orchestra from Lucerne, Switzerland, an ensemble that has adopted movie scores as a specialty. With 250 musicians and singers, the orchestra could make these epics shine with a new sense of gravitas. And The Return of the King—arguably the best of the lot—has never been seen this way in the U.S.
Sure to be a hot ticket, the three films will screen only two times each at New York's David H. Koch Theater.
A few other greats we'd love to experience with a live orchestra: Out of Africa, Vertigo, and Lawrence of Arabia.