Televisions
8 Oscar-winning movies you can stream on Netflix, Amazon, and Hulu
You can stream all of these Oscar-winning movies right now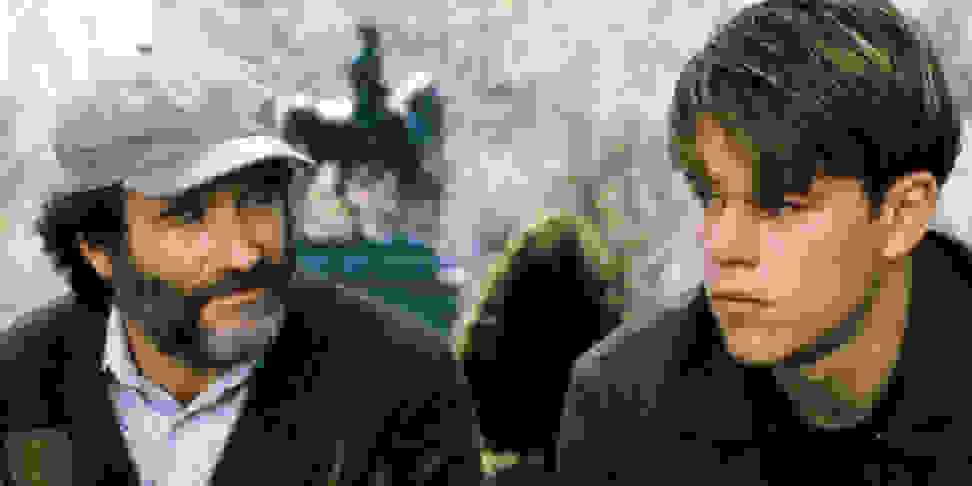 Credit: Miramax
Well, it's that time of year again: time to watch Hollywood's biggest stars gather to celebrate the finest films of the past year. The outfits will be glamorous, the thank-you speeches will be long-winded, and by the end of the night, a whole new chapter in movie history will be written.
Not all of the winning films will stand the test of time, but some will live on in our hearts, minds, and Roku sticks for years to come. Here's a list of past winners that still feel as fresh as they did when they were released—and how to stream them at home right now.
No Country for Old Men (2007)
Arguably The Coen Brothers' finest hour, No Country for Old Men rose to the top in one of the most crowded years for slam-dunk movies in film history. Based on the Cormac McCarthy novel of the same name, this existential thriller took home the gold for four categories, including Best Picture and Best Director. Right now, it's available across three major streaming platforms.
Available on:
· Amazon Prime Video
· Hulu
· Netflix
Amadeus (1984)
Currently sitting at #53 on the American Film Institute's list of the 100 greatest American films of all time is Milos Forman's depiction of Mozart's life and death, Amadeus. In 1985, Amadeus stormed through the Academy Awards ceremony, taking home eight of its eleven total Oscar nominations. It's a movie good enough to watch once every year or so without losing any of its luster, so take advantage of the fact that you can currently stream it on Netflix.
Available on:
· Netflix
Pulp Fiction (1994)
In terms of sheer, visceral entertainment, it's hard to come up with a better movie than Quentin Tarantino's Pulp Fiction, a film whose influence can still be felt over twenty years later. For better or worse, Pulp Fiction spawned a generation of copy-cats, and none of them ever came close to besting Tarantino's original recipe of sardonic humor, over-the-top violence, and style. Luckily for us, this one is easily streamable on both Netflix and Amazon Prime Video.
Available on:
· Amazon Prime Video
· Netflix
Good Will Hunting (1997)
Gus Van Sant's Good Will Hunting took the world by storm when it was released in 1997 thanks to powerhouse performances by Robin Williams, Matt Damon, and Minnie Driver. The screenplay (which follows a brilliant young man in Boston struggling to find his place in academia) earned Damon & Affleck an Oscar, and Robin Williams's portrayal of soft-spoken psychology professor earned the late star an Academy Award for Best Supporting Actor.
Available on:
· Netflix
· Amazon Prime Video
Spotlight (2015)
The most recent movie on our list is 2015's Spotlight, the Best Picture-winning story of the Boston-based investigative team that dutifully exposed one of the biggest scandals in American history. The film is a methodical, often-harrowing examination of investigative journalism uncovering dreadful truths and features an all-star ensemble cast.
Available on:
· Netflix
Shakespeare in Love (1998)
Perhaps best known for its upset over Saving Private Ryan at the 1999 Academy Awards, Shakespeare in Love is a delightful movie whose best qualities are overshadowed by its surprise Best Picture win. In truth, Shakespeare in Love is fun, quick-witted, and charming: a wonderful Tom Stoppard yarn wrapped up in colorful costumes and warm feelings. If you've never seen it, now's the time to give it a well-deserved look; just forget everything you think you know about it and stream it with an open mind.
Available on:
· Amazon Prime Video
· Hulu
· Netflix
There Will Be Blood (2007)
Remember when I said that 2007 was a stacked year for good movies? Well, this one's my personal favorite of the stack. There Will Be Blood is a master class in filmmaking and a testament to director Paul Thomas Anderson's skills behind the camera, and Daniel Day Lewis's Oscar-winning portrayal of an early twentieth century oil tycoon is one of the best performances you'll ever come across.
Available on:
· Hulu
American Beauty (1999)
Sam Mendes's American Beauty is stuffed to the brim with iconic moments; it's one of those movies most people can recall beat-by-beat even if they've never sat down and watched it all the way through. All of these memorable moments earned it five Oscars, including Best Picture, Best Director, Best Actor (Kevin Spacey), Best Original Screenplay, and Best Cinematography. I'd wager that its the most noticeably-aged film on this list, but that doesn't mean it's not worth revisiting.
Available on:
· Amazon Prime Video
· Hulu
Related Video
Up next
Get Reviewed email alerts.
Sign up for our newsletter to get real advice from real experts.