Televisions
9 Oscar Hopefuls You Can Watch at Home
This year's nominees could be a click away.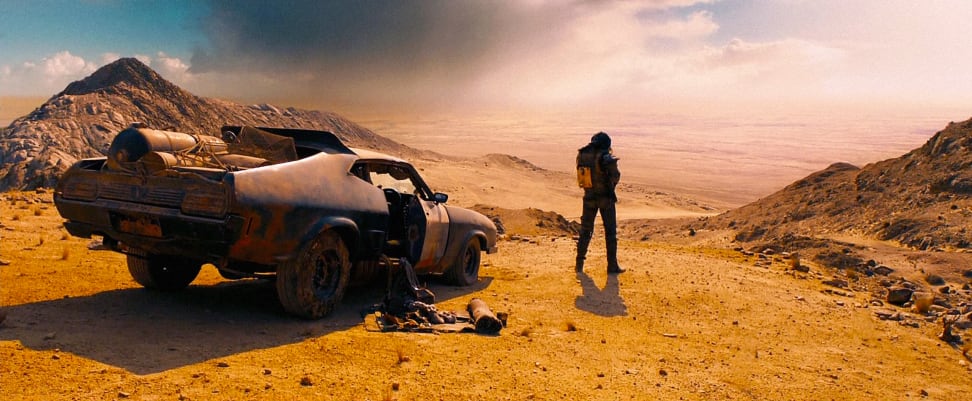 Credit: Warner Bros.
It's that time of year again: When movie studios start trotting out their prestige pictures. You know, the ones affectionately (or not-so-affectionately) referred to as "Oscar bait."
While crowd-pleasers like The Hunger Games: Mockingjay Part 2 and Star Wars: The Force Awakens will keep turnstiles spinning during the holidays, distributors are equally focused on titles like Spotlight and Bridge of Spies—movies in the hunt for top awards. Meanwhile, critics are already prepping their 10-best lists, and the Academy is zeroing in on the films it deems Oscar-worthy.
I'll make a safe prediction: The vast majority of films honored with 2015 Academy Award nominations will be those released during the next couple months. It's almost as if the studios don't believe audiences crave quality films in the spring and summer.
But really, credit for the logjam of statue-worthy movies at the end of the year goes to the short attention span of Oscar voters.
"It's difficult for movies that came out in the first six months of the year to make it on Oscar ballots," explains Glenn Whipp, awards columnist for the Los Angeles Times. "Now, there are so many new movies coming out clamoring for attention."
But good movies were released earlier this year, and though they're long gone from theaters, you can see many of them at home tonight. We spoke with three prominent Oscar prognosticators and asked them to highlight the year's early releases that might be in the Academy's sights.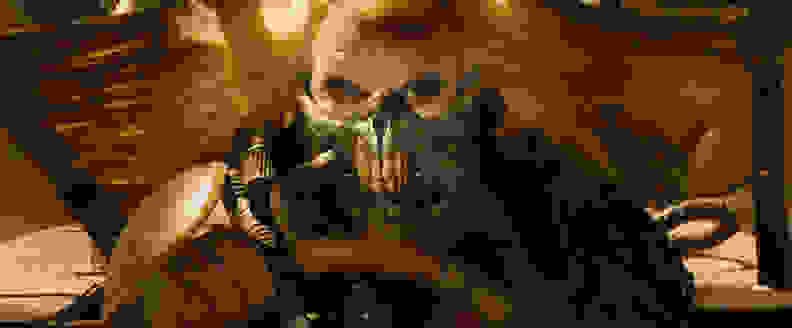 1. Mad Max: Fury Road
Director George Miller spent most of two decades developing this sequel to 1979's original Mad Max. Set in a desert wasteland where gasoline and water have become precious commodities fought over by roving gangs, it's a dazzling action film that largely eschews digital effects in favor of heart-stopping stunts and gorgeous cinematography.
"It's not about acting or dialogue," says Anne Thompson, editor in chief of the IndieWire blog Thompson on Hollywood. "This is a question of the Academy responding to the incredible effects and action sequences—it's sheer bravura filmmaking."
Thompson has Mad Max: Fury Road on her short list to win nominations for Picture and Director, and says technical nods are other possibilities. Other experts are touting co-star Charlize Theron as a potential best actress nominee.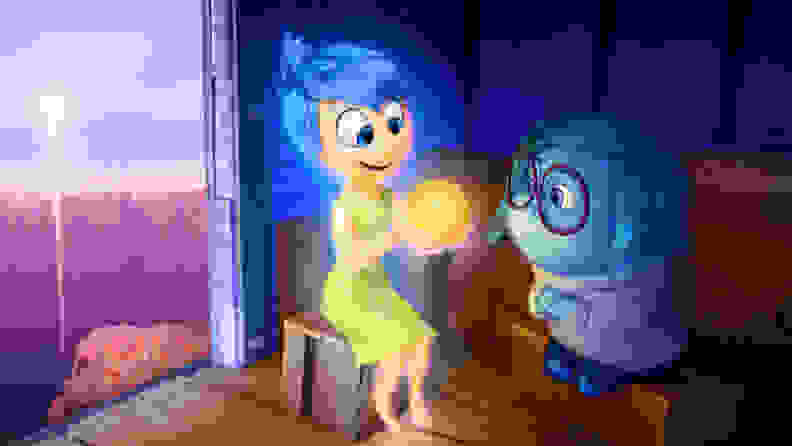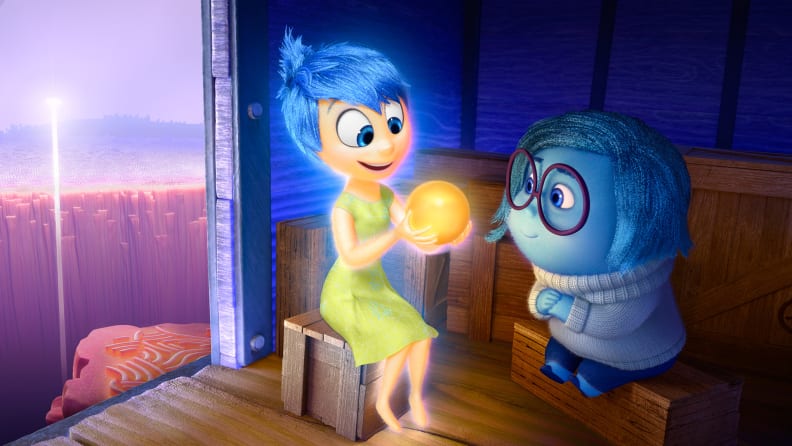 2. Inside Out
Audaciously staged almost entirely inside the brain of an 11-year-old girl, Disney-Pixar's animated hit taps into the insecurities and fears of childhood. The original screenplay resonates with young and old alike, and stands a strong chance of being the eighth Pixar release (out of 15) to earn a Screenplay nomination.
"Of the movies that came out earlier this year, this has the best shot of showing up," says Whipp, who calls Inside Out a slam-dunk for animated feature. "It makes people cry, and people tend to remember it. But it has some aspirations for the best picture category as well."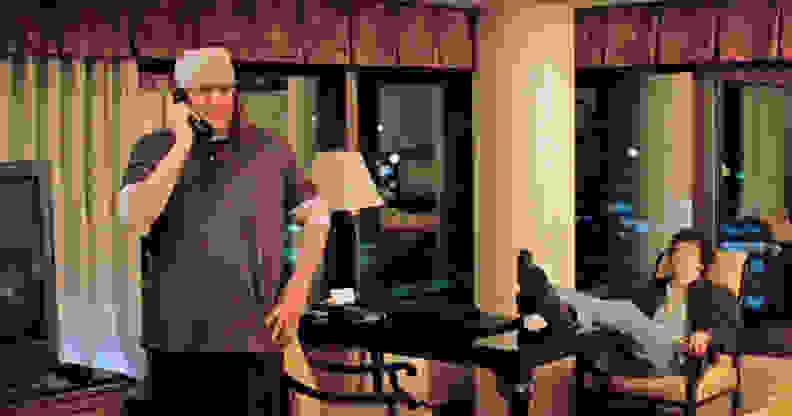 3. The End of the Tour
The End of the Tour is a meditation on the several days Rolling Stone journalist David Lipsky spent road tripping with Infinite Jest author David Foster Wallace. Jesse Eisenberg and Jason Segel co-star.
Thompson calls The End of the Tour a smart literary movie, which might be why its box office tally was quite modest, despite uniformly enthusiastic reviews. "But Jason Segel gives a great performance," she adds. "And the film has a long shot nomination for Adapted Screenplay."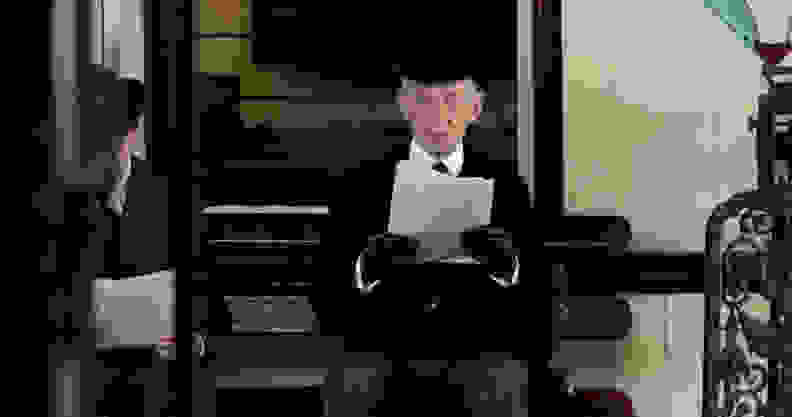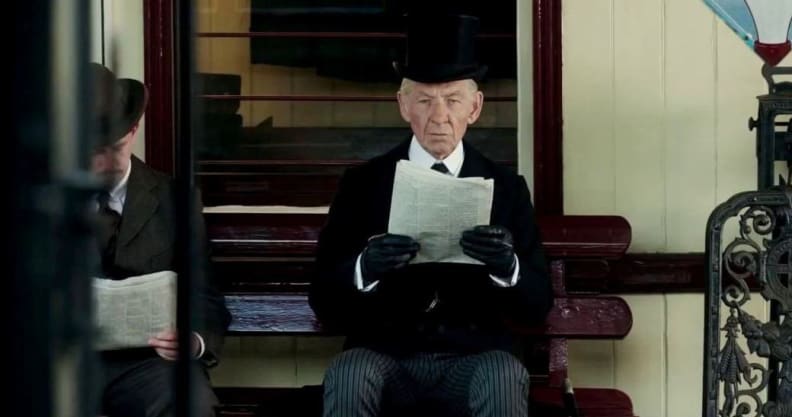 4. Mr. Holmes
Set during the twilight years of literature's most famous detective, Mr. Holmes depicts a 93-year-old Sherlock struggling to reconcile details and come to terms with his final case. The character is played by the great Ian McKellen, who, despite two previous nominations, has never won an Oscar.
"I'm in the minority, but McKellen could get nominated," says Thompson. "I believe Mr. Holmes will play very well with Academy members."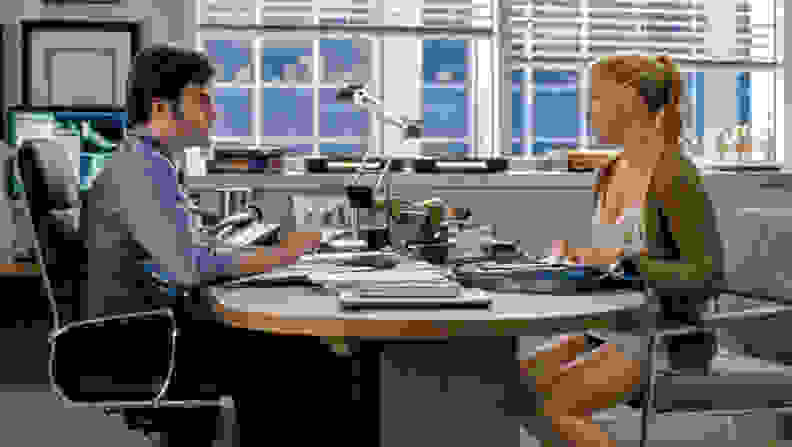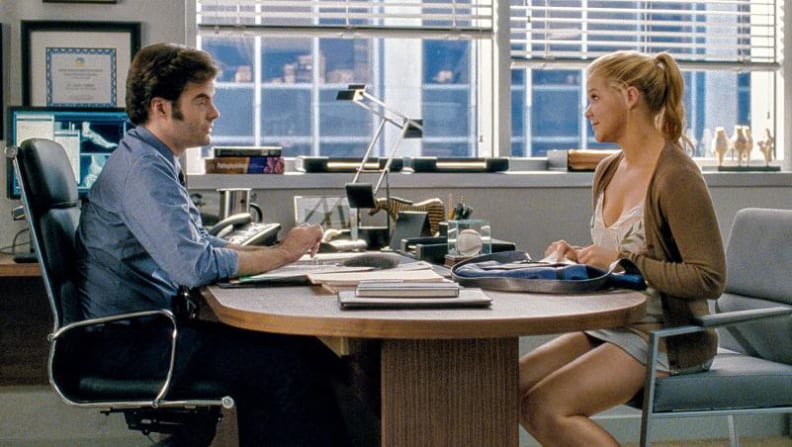 5. Trainwreck
Standup comedian Amy Schumer wrote and stars in this hilariously adult rom-com about a party girl who avoids romantic commitment.
While not quite the critical and commercial smash that director Judd Apatow's Bridesmaids was four years ago, timing may work in Trainwreck's favor. The industry is currently defending itself against accusations of less-than-equal pay for actresses, as well as the shortage of women-directed films.
While acknowledging that the Academy doesn't usually have a lot of enthusiasm for comedies overall, Whipp counts Trainwreck as a likely Original Screenplay nominee. "Amy Schumer has a lot of heat right now," he adds.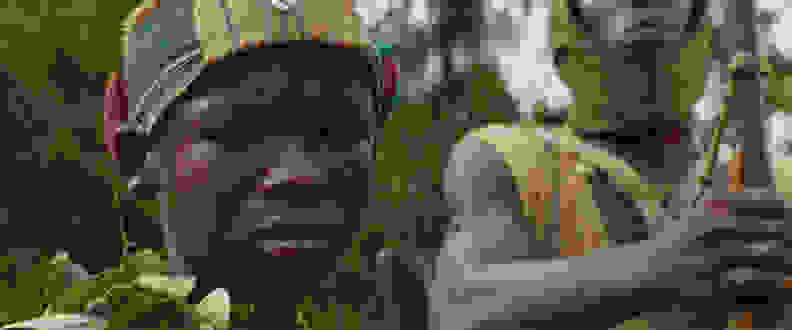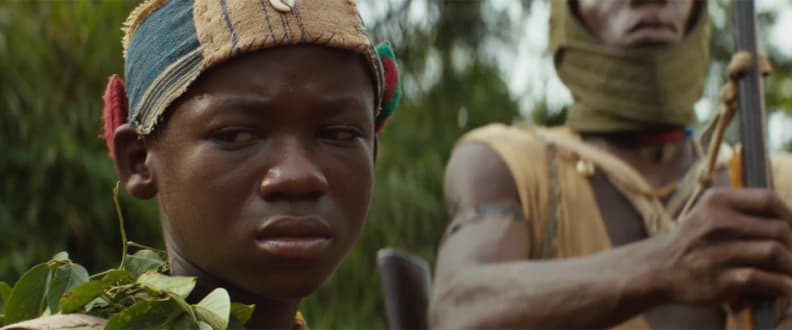 6. Beasts of No Nation
A bleak vision of modern warfare in Africa, Beasts of No Nation came and went in a flash, despite rave reviews. That's largely due to a botched release by its distributor Netflix, which opened the film in select theaters the same day it debuted online. Most theater chains refused to play the film on principle. But in the Academy's eyes, a single week on screen makes it an Oscar contender.
The company paid $12 million to acquire the film, and while the theatrical release was a flop, Netflix says the film was streamed more than 3 million times in North America alone during its first two weeks of home release.
Insiders like Ben Stiller, Jake Gyllenhaal, and Kerry Washington are reported to be hosting private screenings of the film to help boost its profile among Oscar voters. Netflix is banking on a nomination for supporting actor Idris Elba, who plays a warlord overseeing a battalion of child soldiers.
Watch: Netflix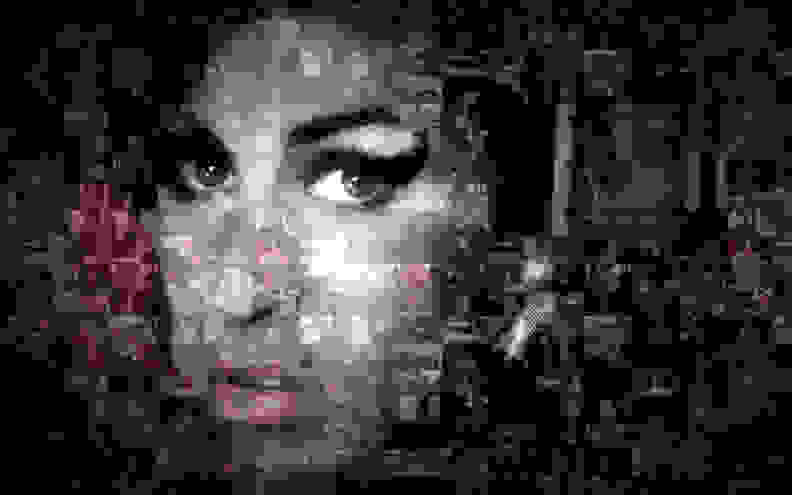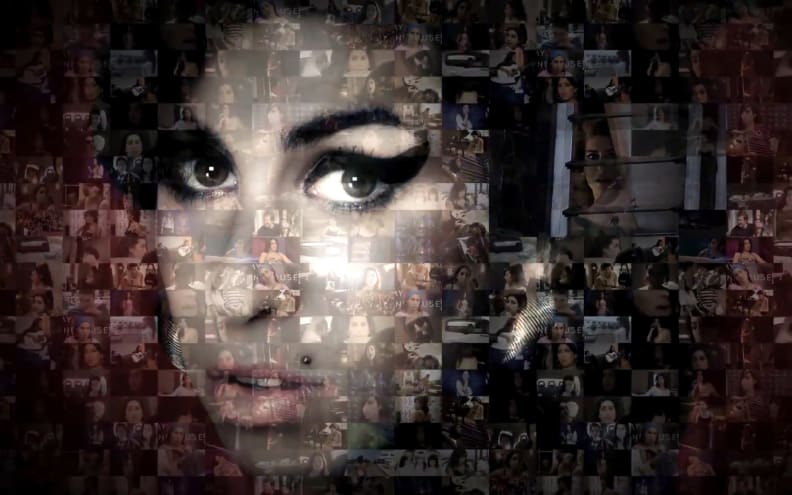 7. Amy
A documentary about the brief life and tragic death of British singer-songwriter Amy Winehouse, Amy is praised for its innovative use of archival footage and home movies. The film is also the highest-grossing documentary release of the year.
In years past, Documentary nominations have been hard to call. Academy members selecting the nominees have to see each of the films in contention, but old-school bias is clear many of their choices, meaning some acclaimed, groundbreaking works have been ignored in favor of more conservative fare.
Scott Feinberg, who forecasts awards for the Hollywood Reporter, says a more diverse membership is making the Academy more open to documentaries that break the mold. Amy may be one such beneficiary.
"It's as close to a slam-dunk nomination that there is for the documentary branch," he says.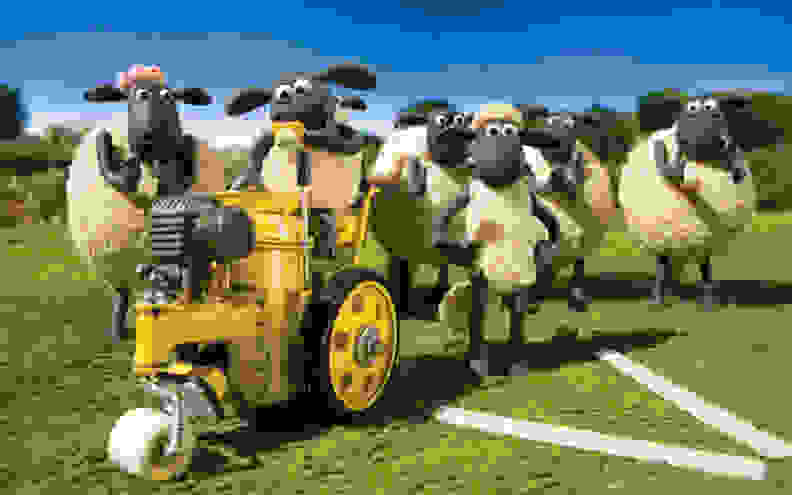 8. Shaun the Sheep Movie
A stop-motion treat from the Aardman Animation—who brought us the beloved Wallace and Gromit series— Shaun the Sheep Movie is dialogue-free, silly and wise, hilarious and moving. The story is simple: Shaun the sheep leads his flock on a big-city adventure in search of their suddenly amnesiac caretaker. Naturally, misadventures ensue.
The film is truly hand-made. The characters are clay figures incrementally (and painstakingly) moved for each frame. More than most of today's computer-animated films, Shaun the Sheep Movie will likely earn the support of the Academy's craftspeople.
"It's utterly charming and a strong animation contender," says Thompson. "I happened to see it while in Mexico, in Spanish, and it didn't make any difference—it was absolutely delightful."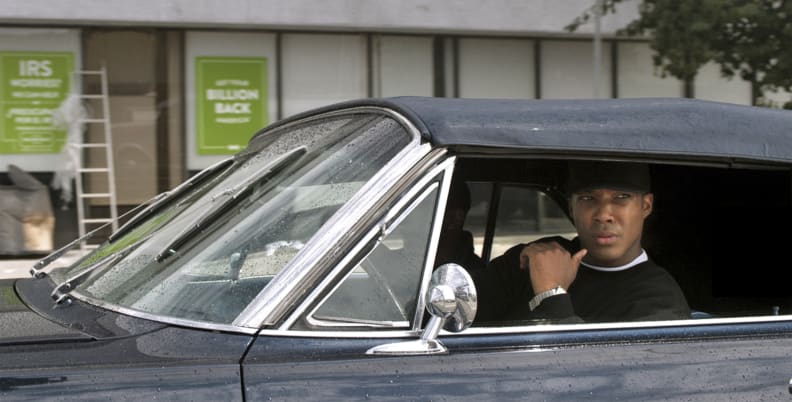 9. Straight Outta Compton
Straight Outta Compton, the late-summer blockbuster about the rise and fall of west coast gangsta rap group N.W.A., is both the highest grossing music biopic and highest grossing film by a black director in the U.S. at $160 million. Those factors alone may be enough to propel it into the consciousness of Academy voters.
"It's a very serious contender for a best picture nomination," according to Feinberg. "It's one of the very few Oscar hopefuls this year that has made a lot of money, along with Inside Out and The Martian."
It hits video on January 19.
Related Video