Televisions
Dynamite Deals: 5 TVs Perfect for Your Dorm Room
It's time to prep your pad for movie night and gaming tournaments.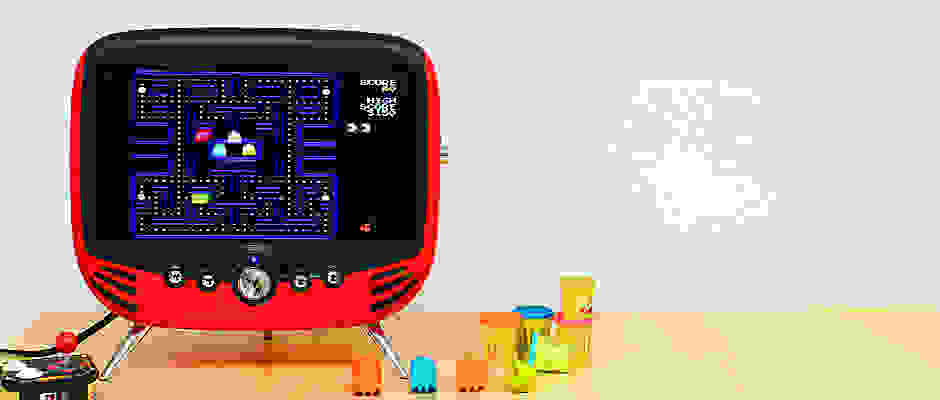 Credit:
For many, August is a time for bikinis and tacky, fruit-laden cocktails. But go ahead and soak it up while it lasts, because August also means that summer is nearly over.
The school year draws near. Soon, you'll be studying, scribbling notes, braving exams, and composing lengthy treatises on arcane subjects that'll lose all relevance once you leave campus. The truly unfortunate will work multiple jobs, eat endless cup noodles, and suffer chronic sleeplessness.
So dull the pain with a shiny new TV. If you have a tough term ahead, and your choice of (limited) recreation involves popcorn, pajamas, and Saturday-night movies and Mario Kart, take a look at this list of five affordable TVs. They're not too expensive, they look great, and they'll fit comfortably in your shoebox of a dorm room.
Mothers, fathers, prosperous uncles: Have mercy and buy your college-bound youths a beautiful distraction. After all, they can't study all the time.
Panasonic AS530U LED TV
Earlier this year, we tested Panasonic's AS530U series and discovered a truly great performer. While we tested the 50-inch model, you can find its smaller 39-inch sibling for just $399 at Best Buy.
If you want a medium-sized TV for the dorm, this is a great choice.
The AS530U earns a spot on this list thanks to deep black levels, accurate colors, and helpful preloaded apps like Netflix and Hulu. So kick back and enjoy your Saturday nights.
Samsung H4000 LED TV
Looking for about 28 inches of solid color production, great uniformity, and reliable motion handling? The Samsung UN28H4000 might be just the TV for you.
This pint-sized set did a stand-up job in our lab, especially compared to other models in its class. You can scoop this little guy up on Amazon for under 200 bucks right now. If you need a tiny TV and an even tinier price tag, give the H4000 a closer look.
Vizio 2014 E Series
This year, when I hear the word "Vizio" I think "value." That's largely because earlier this summer, the company's 2014 E series blew us away with its competitive price and class-defying picture quality.
From black levels, to motion handling, to color performance, to input lag, this TV scored well on test after test. If you want quality on a budget, this may be the best choice of the year.
Whether you're into gaming, movies, or sports, the Vizio E series can handle it with ease. We spent time with the 48-inch model, but you can also buy this TV in 23-, 24-, 28-, and 32-inch sizes starting as low as $178 at Amazon today.
Samsung H5203 LED TV
Just a few days ago, we wrapped up testing on one of the best little bargains we've seen all year—the Samsung UN32H5203 LED TV.
This display really wowed us in testing, producing rich black levels, lush colors, and a reliably sharp 1080p picture. Even better, the H5203 packs well-designed streaming apps like Netflix and Amazon via the Samsung Smart Hub, so great shows and movies are just a few clicks away. Right now, this 32-inch TV costs $328 at Amazon.
Seiki SE22FR01 Retro TV
Since not everyone is a picture purist, we're including this flashy Seiki, just for fun. The budget manufacturer's SE22FR01 Retro TV is perfect for old-school video gamers and Cartoon Network kids who prioritize style and humor over ultimate image quality.
This TV doesn't have the chops to properly handle cinema, but for casual use it's a fun addition to any room. Its cheerful, throwback design and flashy chrome legs add a bright flourish wherever they land, and the TV is actually full-HD, even if it's not the sharpest tool in the shed.
It even packs component/composite, VGA, coaxial, and multiple HDMI ports. I found this 22-inch cutie on Amazon today for just $160.
Up next
Get Reviewed email alerts.
Sign up for our newsletter to get real advice from real experts.