Televisions
Everything coming to (and leaving!) Netflix in December
Only a few days 'til you can watch D2: The Mighty Ducks for free!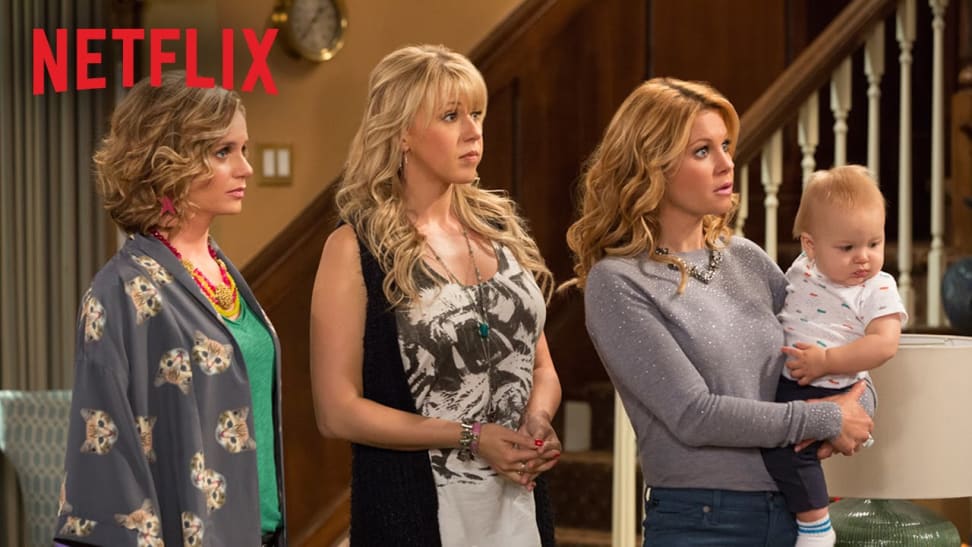 Credit: Netflix
Every month, Netflix giveth and Netflix taketh away. By that, I mean the world's most popular subscription-based streaming platform doesn't have the same selection of movies and TV series year round.
All throughout December, new titles replace old, as the circle of 'Flix begins again. While most new content is showing up (and, coincidentally, leaving) on December 1st, there's also a trickle-down effect through the rest of the month. Here's the full list.
---
December 1st
Being Added
• Always (1989)
• Angels in the Snow (2015)
• The Angry Birds Movie (2016)
• Beverly Hills Cop (1984)
• Beyond Bollywood (2014)
• Black Snake Moan (2007)
• Chill with Bob Ross: Collection (1990)
• Compulsion (1959)
• The Crucible (1996)
• D2: The Mighty Ducks (1994)
• David Blaine: Street Magic (1997)
• Dreamland (2010)
• For the Love of Spock (2016)
• Girlfriends' Guide to Divorce, season 2 (2015)
• Glory Daze: The Life and Time of Michael Alig (2016)
• Harry and the Hendersons (1987)
• Hitler: A Career (1977)
• Holiday Engagement (2011)
• Honey, I Shrunk the Kids (1989)
• House of Wax (2006)
• Hannibal (2001)
• The Little Rascals (1994)
• The Legend of Bagger Vance (2000)
• Merli, season 1 (Netflix original)
• Merry Kissmas (2015)
• National Lampoon's Animal House (1978)
• Picture Perfect (1997)
• Rainbow Time (2016)
• The Rock (1996)
• Rodeo & Juliet (2015)
• The Spirit of Christmas (2015)
• Swept Under (2016)
• Switchback (1997)
• Toys (1992)
• Uncle Nick (2015)
• Waking Life (2001)
• Way of the Dragon (1972)
• We're Back! A Dinosaur's Story (1993)
• White Girl (2016)
• Wildflower (2016)
• Zero Point (2014)
Being Removed
• 50 First Dates (2004)
• American Beauty (1999)
• Black Ops, series 2
• Camp Takota (2014)
• Carmen Jones (1954)
• Cats & Dogs (2001)
• Curious George: Swings Into Spring (2013)
• Don't Be a Menace to South Central While Drinking Your Juice in the Hood (2016)
• Elizabeth: The Golden Age (2007)
• Event Horizon (1997)
• Frequencies (2013)
• The Great War Diary, season 1
• The In-Laws (2003)
• McConkey
• Medora (2013)
• Monkey Business (1952)
• Myth Hunters, series 1-2
• Neil Young: Heart of Gold (2006)
• The Out-of-Towners (1999)
• Paycheck (2003)
• Pirates Who Don't Do Anything: A VeggieTales Movie (2008)
• River of No Return (1954)
• Sling Blade (1996)
• Thor: Hammer of the Gods (2009)
• Top Gun (1986)
• Valley of the Dolls (1967)
• World Trade Center (2006)
December 2nd
Being Added
• Fauda, season 1 (Netflix original)
• Hip Hop Evolution, season 1 (Netflix original)
• Pacific Heat, season 1 (Netflix original)
Being Removed
• Legends of the Knight (2013)
• The Red Baron (2008)
December 3rd
Being Added
• Lost & Found Music Studios, season 2 (Netflix original)
Being Removed
• The Best of Me (2014)
December 5th
Being Added
• The Good Neighbor (2016)
• Mad (2016)
Being Removed
• Holes (2003)
December 6th
Being Added
• Blue Jay
• The Devil Dolls (2016)
• Homeland (Iraq Year Zero), season 1
• The Model (2016)
• Reggie Watts: Spatial (Netflix original)
December 8th
Being Added
• The Cuba Libre Story, season 1 (Netflix original)
December 9th
Being Added
• Captive, season 1 (Netflix original)
• Cirque du Soleil Junior - Luna Petunia, season 1 (Netflix original)
• Club de Cuervos, season 2 (Netflix original)
• Fuller House, season 2 (Netflix original)
• Four Seasons in Havana, season 1 (Netflix original)
• Medici: Masters of Florence, season 1 (Netflix original)
• Spectral (Netflix original)
• White Rabbit Project, season 1 (Netflix original)
December 10th
Being Added
• Lucky Number Slevin (2006)
• Phantom of the Theater (2016)
December 11th
Being Added
• Breaking a Monster (2016)
December 12th
Being Added
• Ricardo O'Farrill: Christmas Special (Netflix original)
December 13th
Being Added
• Colony, season 1
• Killswitch (2016)
• I Am Not a Serial Killer (2016)
• Nobel, season 1 (Netflix original)
December 14th
Being Added
• Versailles, season 1 (2015)
Being Removed
• The Da Vinci Code (2006)
December 15th
Being Removed
• High Profits, season 1
• World War II in Colour (2009)
December 16th
Being Added
• The Adventures of Puss in Boots, season 4 (Netflix original)
• Barry (Netflix original)
• Call Me Francis, season 1 (Netflix original)
• Crazyhead, season 1 (Netflix original)
• No Second Chance, season 1 (Netflix original)
• Rats (2016)
Being Removed
• Beyond the Hills (2012)
December 19th
Being Added
• Miss Stevens (2016)
December 20th
Being Added
• The Break, season 1 (Netflix original)
• Disorder (2015)
• Gabriel Iglesias: Sorry For What I Said When I Was Hungry (Netflix original)
• My Little Pony: Friendship Is Magic, season 6 (2016)
• Ten Percent, season 1 (Netflix original)
December 22nd
Being Removed
• Dark Skies (2013)
December 23rd
Being Added
• Travelers, season 1 (Netflix original)
• Trollhunters, season 1 (Netflix original)
December 25th
Being Added
• Marvel's Captain America: Civil War (2016)
• When Hari Got Married (2013)
December 27th
Being Added
• Ajin, season 2 (Netflix original)
• Chasing Cameron, season 1 (Netflix original)
Being Removed
• Spy Kids (2001)
December 28th
Being Added
• Comedy Bang! Bang!, season 5 (2016)
December 29th
Being Added
• The Hollywood Shorties (2016)
December 30th
Being Added
• The Eighties, season 1 (2016)
December 31st
Being Added
• Big in Bollywood (2011)
Being Removed
• Hercules: The Legendary Journeys, season 1-6