Televisions
8 things you should be doing to prepare for the return of 'Game of Thrones'
Game of Thrones's 7th season kicks off on July 16th. Here's how to prepare.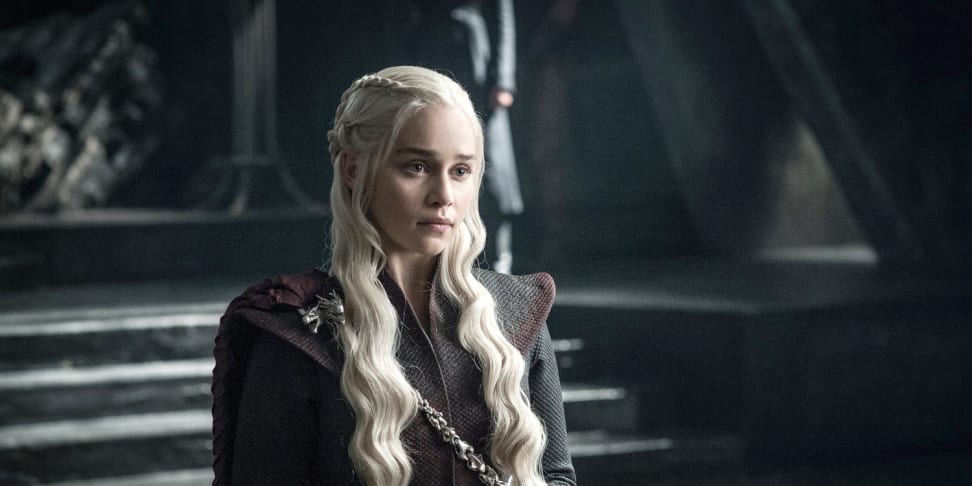 Credit: HBO
HBO's hit show Game of Thrones is almost back in our lives, and it promises to be the biggest, craziest season yet. The premiere is on July 16th, leaving just a few scant weeks to get caught up on the events of the show so far.
Whether you're completely new to the show or you're a superfan who knows every obscure theory under the sun—two words: Southron Ambitions—you're going to need to prepare. Here's everything you need to get ready for Season 7.
1. Read the books!
Game of Thrones is adapted from George R.R. Martin's still-unfinished book series, A Song of Ice and Fire. There are five books in the series so far, and with Season 6 the show finally moved beyond the events in the book—chronologically. The reality is that the show has deviated from the book in many key ways, streamlining plots and combining characters for the benefit of TV.
The books are massive and you're unlikely to finish them before Season 7 premieres, but reading them is entirely worth it anyway. There's a breadth of detail the show doesn't touch, and the first-person nature of Martin's writing means you get to see the world from the point-of-view of the characters directly.
2. Listen to the books!
If reading 3,000+ pages of Martin awkwardly describing sexual encounters doesn't sound that exciting, you should give the audio books a spin. Roy Dotrice's narration is stunningly good and I know plenty of fans who have re-read the books multiple times and prefer the audiobooks. Plus, it's much easier to throw an audiobook on in the car or train than lugging around an actual book.
The audiobooks aren't cheap, but with Amazon's Audible program you can get two free audiobooks just for trying the service out (It's $14.95/mo after the trial).
3. Watch the season 7 trailers
Game of Thrones is a sprawling, epic TV show that is on par with many big-budget action movies, but HBO's editors are masters of teasing the show without giving away key plot points. If you want to get hyped, the trailers are a great place to start:
4. Watch all the episodes so far
While the books are great—in all their forms—the show is a far more condensed version that you could conceivably get through over the next few weeks. There are 60 episodes so far, and they're all available on HBO's various services. If you have cable and subscribe to HBO you can use either your cable's On Demand function or the HBO Go app to watch first six seasons.
If you don't have cable then you can also try out HBO Now, which has all the same content as HBO Go and comes with a 1-month free trial that'll carry you right through to the premiere. It's $15/mo after that, but the trial is long enough that you can easily watch every episode of Game of Thrones without paying a dime.
If you want to watch them in the highest quality, you can also buy all six seasons on Blu-ray, though that's the priciest option.
5. Plan a watch party
Amazingly, a show about high fantasy, magic, dragons, and oodles of wine is likely the most popular scripted show on TV. Why not turn it into a social occasion by planning a premiere party?
Our guide to the 20 best Game of Thrones-themed gifts features quite a few items that would be perfect for a party.
Though to be fair, all Game of Thrones fans know that a party only needs one thing: more wine.
6. Dive deep into each episode with podcasts
There are loads of websites and podcasts out there dedicated exclusively to discussing the events of the show, the books, and everything surrounding it. While many are a bit too in-the-weeds for regular people, I'm a big fan of the podcast Binge Mode from The Ringer, which you can get through any popular podcast app like Apple Podcasts, Soundcloud, or Spotify.
Each episode is 30-40 minutes long and goes over what happened, what it means, and who is doing the best job of playing the game. The best part is that each episode includes an easy-to-follow, in-depth explanation of some piece of the world, including details on the White Walkers, Westerosi culture, how you become a Maester, and more.
Just be warned that the podcast features adult content (just like the show), and it discusses events from the entire series—so you should only listen if you've already watched all six seasons and know what happens.
7. Learn more about the world
Even if you've read all the books and watched all the episodes of the show, there's so much to learn about the world that Game of Thrones takes place in.
If you want to dive deep into the history of the world, I highly recommend the book The World of Ice and Fire. It is structured like an encyclopedic history book (and sized like one, to boot), but it's a very cool way to learn about everything the world has to offer.
It's also a beautifully illustrated book, so even fans who think they know everything will get something out of it.
8. Play the game yourself
If you like boardgames, the second edition of A Game of Thrones is very highly recommended. In this game all the players take charge of one of the great houses of Westeros and, similar to the books and the show, vie for power over the realm.
If you like to stick to more traditional games, you can also get Game of Thrones-themed versions of Monopoly, Risk, Clue, and even a standard trivia game. Though the safest bet is to pick up a Game of Thrones-themed pack of playing cards and stick to Solitaire.
After all, that's one game you can safely lose and still hold onto your head.