Televisions
Head to Head: Vizio M3D650SV Vs. Samsung ES7500
The second-tier models from Samsung and Vizio have huge screens and great pictures, but the bells and whistles make a difference.
The M3D650SV from Vizio and the ES7500 from Samsung are the not-quite flagship models in their respective lineups—television vice presidents, if you will.
And as such, they're both great TVs for a more palatable price point than their big siblings, and the screens are still enormous. Picture quality is fantastic, with excellent color accuracy and contrast (though their viewing angles could be wider). The big differences have to do with the bells and whistles, like internet connectivity, 3D, the quality of their remotes, and price. Let's examine the key differences.


Smart Features
Samsung's smart TV interface is intuitive and filled with plenty of apps. They have their own app store that features additional video streaming apps, games, and various other goodies like ESPN's ScoreCenter app. Samsung knows what they're doing, basically.
Vizio's interface is simpler and less obtrusive, but lacks the depth of Samsung's setup. For example, where Samsung brings the user to a separate smart interface with a picture-in-picture, Vizio just brings up a small bar at the bottom of the screen for scrolling through apps.
But Vizio uses the Yahoo! Connected TV Store (the same app store on Sony TVs). The selection of apps is rather pitiful, and the quality makes basic smartphone apps look like masterpieces in comparison. Samsung has the definite edge when it comes to smart features.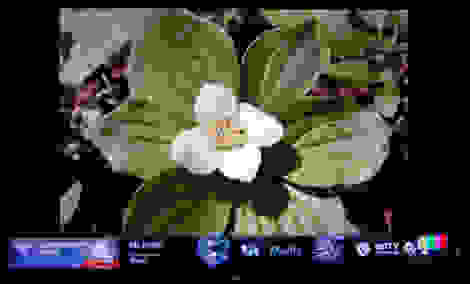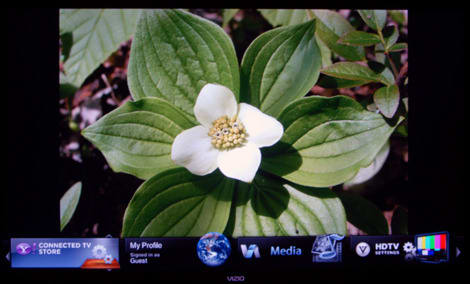 Remotes
Both TVs have a traditional remote as well as a fancy "smart" remote. Vizio attempts to offer the best of both worlds by combining a normal remote (power, volume, channels, etc.) on one side of their clicker, and a full QWERTY keyboard on the opposite side, which makes searching for videos on YouTube and Netflix slightly easier. We say "slightly" because, while the idea for a full keyboard on a remote is brilliant, the execution is not. Typing is sluggish and the M3D650SV cannot keep up normal typing speeds. In other words, the TV will skip letters if you type them too quickly.
Samsung bundles their Smart Touch Remote with the ES7500. It's a solid piece of equipment, half touch-pad and half regular remote. The touch pad makes traversing Samsung's smart TV interface or a website much easier than using a standard remote. Inputting text with the touch pad is not ideal, but there's a built-in microphone for speech-to-text functionality. It's quite accurate and makes using Google or Bing much easier.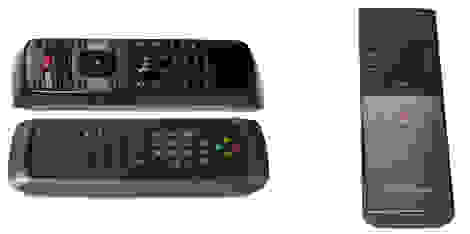 3D Performance
Vizio's implementation of 3D on the M3D650SV is decent at best. The effect is very light and will not "wow" you like Samsung does with the ES7500. Samsung's TV avoids the annoying effect of image ghosting and offers an immersive 3D effect.
Winner: Draw
Strictly as TVs, the Samsung and Vizio are both great. Feature-wise, the Vizio pales in comparison to the Samsung ES7500. Samsung offers a better smart platform, a more intuitive smart remote, voice controls, and a better 3D experience. It's much more expensive, though: the 60-inch version of the ES7500 (the largest size it comes in) usually sells for around $2,700 (and that's down from the MSRP of $3,999). If you want the bells and whistles, it's worth the money.
The Vizio M3D650SV is larger, at 65 inches, and sells for around $1,800. That's a fantastic value for a 65-inch TV, especially one with such a nice picture, even if its extras aren't executed as well.
Check out our full review of the Vizio M3D650SV here and our full review of the Samsung UN55ES7500 here.