Televisions
LG to Showcase New Google TV Lineup at CES
LG will unveil two new Google TV series at the 2013 International CES in January.

Credit:
LG is set to unveil their new lineup of Google TVs in January at the 2013 International CES in Las Vegas. For the first time, LG will be offering two different series of Google TVs: the GA6400, which will be available in 42-, 47-, 50-, 55- and 60-inch screen sizes, and the GA7900, which will come in 47- and 55-inch sizes. Both models will include LG's passive 3D technology and a redesigned stand, while the GA7900 models will offer LG's Cinema Screen design, which include razor-thin bezels.
The upcoming Google TVs from LG will be part of the third generation for the technology, succeeding the LG G2 (released in May 2012) and Sony's NSX line of Google TVs (released in October 2010).
Chief among the new features is the updated Magic Qwerty Remote, which will offer enhanced voice search capabilities. LG is touting simple voice navigation that will make browsing for content much easier: Searching for a film genre will bring up a list of results, while speaking the name of a TV channel will bring users there.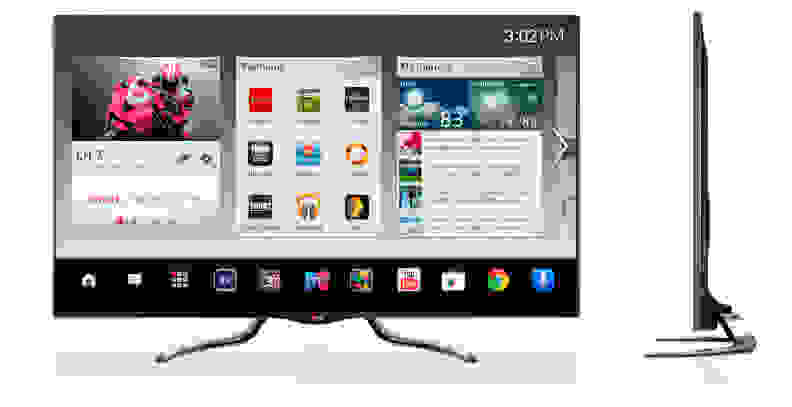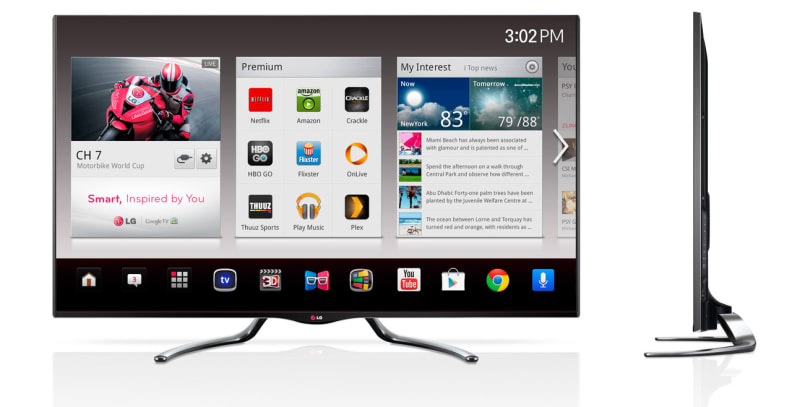 The interface has also been refreshed. LG's Home Dashboard—the home screen for Google TV models—will include what LG is referring to as "cards," which will be separate pages that display specific apps and content.
An updated YouTube app will allow Android phone and tablet users the ability to stream videos from the service directly to their Google TV, granted both their wireless device and TV are on the same network. Both the GA6400 and the GA7900 will also come with the OnLIve app, which can stream current generation video games to the TV without a console.
Pricing and a release date for the new LG Google TV models have not been released yet—we expect to hear more during CES in January.