Televisions
Why Your Roku Remote Has a Useless Rdio Button
Branded buttons in an age of crash-and-burn startups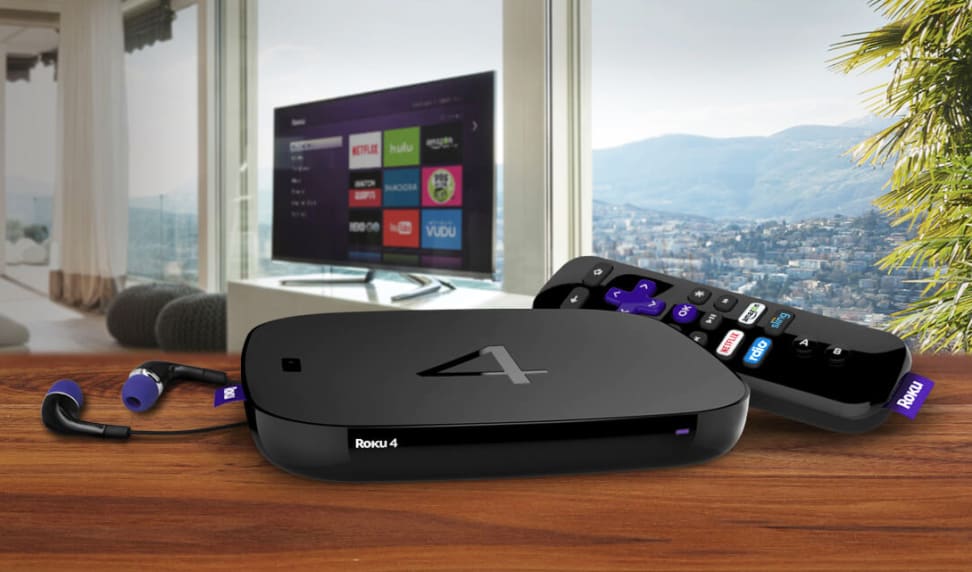 Credit: Roku
Remote controls don't change often, but they've seen at least one major development in recent years: the addition of dedicated, branded app buttons.
For example, Roku's latest streaming box, the Roku 4, features hotkeys for Netflix, Amazon, Rdio, and Sling TV. Some of these choices make perfect sense—Netflix and Amazon Prime Video are incredibly popular, and it's very likely their buttons will be used by almost any Roku owner.
But Rdio and Sling TV don't enjoy the same mass appeal. In fact, Spotify competitor Rdio recently filed for bankruptcy. So we reached out to Roku for comment regarding the now-useless button. What's it good for? Was it a mistake to put it there in the first place? Can Roku owners reprogram it?
According to Roku, such remote hotkeys—which function as permanent, physical advertising for any service lucky (or spendy) enough to get one—are one of "many promotional opportunities" the company offers to content providers as part of "larger partnership agreements."
Rdio's bankruptcy comes only a year after it announced an exclusive partnership as Roku's "preferred music streaming platform."
Roku told us that plenty of consumers use the hotkeys, though the company wouldn't provide specific usage statistics for individual hotkeys. When asked how the now-defunct Rdio key would be handled going forward, Roku's Director of Consumer Communications Todd Witkemper confirmed that the company already has a clear plan of action:
"We do plan to change the button in the future. However, that manufacturing change will take some time. The Rdio button will remain on Roku devices that have already shipped or are currently shipping and, when pressed, will direct customers to an onscreen message explaining how to access more than one hundred music channels in the Roku Channel Store."
It's a surprisingly measured response, especially considering that some sources have reported Rdio still owes Roku more than $2 million for its button on the new remotes. That figure hasn't been confirmed by either party, but it isn't hard to believe that this kind of prestigious placement might cost a pretty penny.
Still, the question remains: Is it wise to include dedicated app buttons on remote controls in an age of crash-and-burn startups?
For tech-averse users, the answer is undoubtedly yes. After all, pressing a bright red Netflix button is a lot easier than digging through unfamiliar menus. For the geekiest users, it's a resounding no. (Where are the programmable buttons?, they cry.)
For its part, Roku is probably laughing all the way to the bank.
Related Video