Televisions
Samsung QN90A vs QN90B: Is the upgrade worth it?
Our favorite LED TV of 2021 goes up against its successor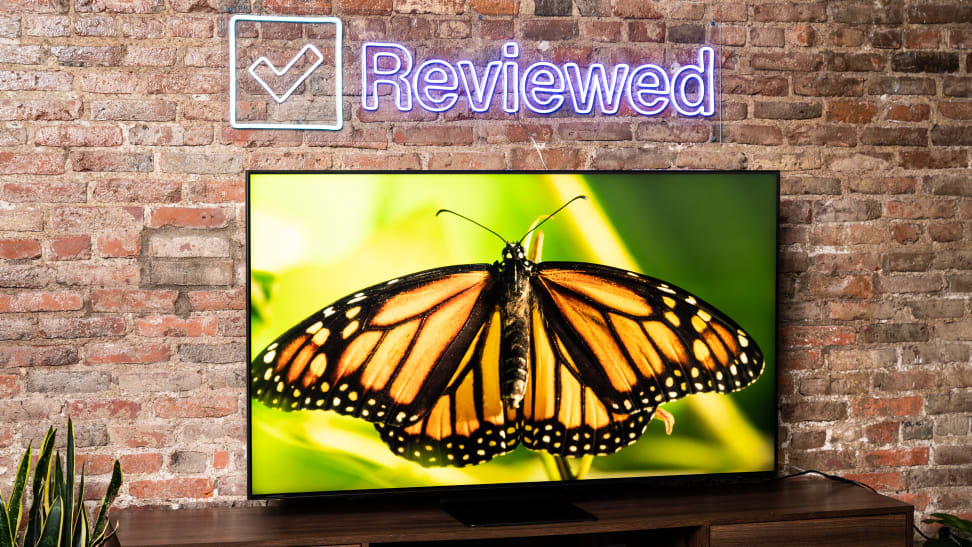 Credit: Reviewed / Betsey Goldwasser
Last year, the Samsung QN90A was one of our favorite TVs of the year, and our pick for the best TV for bright-room viewing. This year, the QN90B is competing for the very same title. Being part of the same lineage, it's no surprise that these two Neo QLED TVs are extremely similar; both offer premium performance at a premium price, and both are packed with extra features and enhancements. Heck, they even share the same design.
Given their similarities, it can be quite a tall order to decide which one of them is right for you. Fortunately, we've spent a ton of time testing each model, and we're well equipped to help you decide. From price to performance, here's everything you need to know.
Buy the Samsung QN90A at Amazon
Buy the Samsung QN90B at Amazon
Price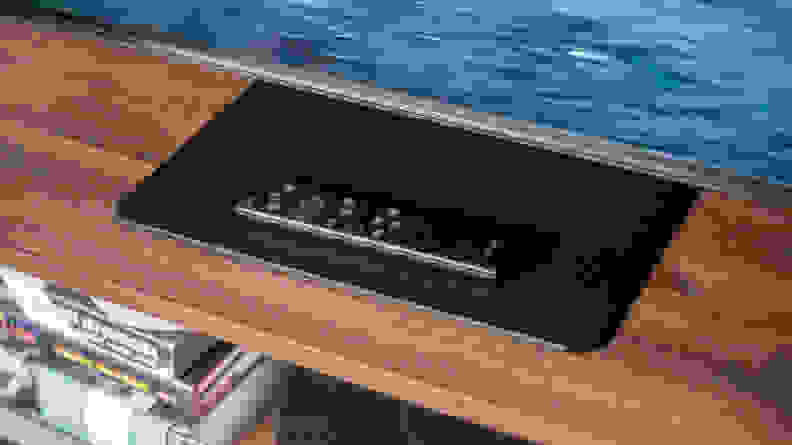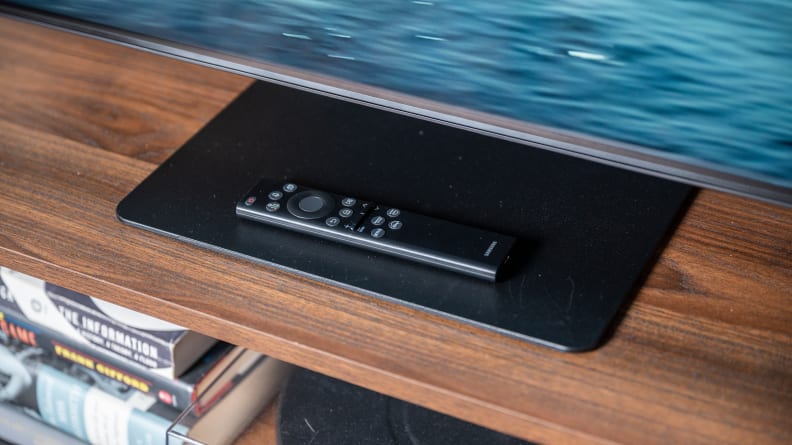 Being a 2021 release, the QN90A has seen some steep discounts since it first hit the shelves. For the sake of context, I'm reporting both the original MSRP of the QN90A as well as its sale price at publication time.
In the past couple weeks, a few of the sizes—specifically the 43-, 50-, 75-, and 85-inch versions—dropped in price by a few hundred dollars each to what is listed below. There's no guarantee that these sale prices will remain the same by the time you read this, but going forward, I don't expect the cost to climb any further than what we've seen over the past few months, and maybe not much past the current sale price.
Samsung QN90A:
The QN90A is available in seven total sizes ranging from 43 inches all the way up to a huge, room-dominating 98-inch model.
Next, let's take a look at the QN90B.
Samsung QN90B:
The QN90B features the exact same size options as its predecessor. Because it's a newer release, you're unlikely to find it on sale for a while.
43-inch (Samsung QN43QN90BAFXZA), MSRP $1,199.99
50-inch (Samsung QN50QN90BAFXZA), MSRP $1,599.99
55-inch (Samsung QN55QN90BAFXZA), MSRP $1,899.99
65-inch (Samsung QN65QN90BAFXZA), MSRP $2,599.99
75-inch (Samsung QN75QN90BAFXZA), MSRP $3,499.99
85-inch (Samsung QN85QN90BAFXZA), MSRP $4,699.99
98-inch (Samsung QN98QN90BAFXZA), MSRP $14,999.99
With all size options being equal, this round goes to the QN90A. It will likely remain the more affordable model between the two for as long as it remains available.
Our pick: QN90A
Design
The QN90A and QN90B are nearly identical from a design standpoint. Fortunately, their shared design offers a premium look and feel, reflecting their high-end price tag.
Each model features a narrow panel wrapped in textured plastic. Due to the nature of each TV's display hardware, their panels aren't saddled with bulky midsections and the bezels are among the narrowest you'll see in their class.
Both the QN90A and QN90B feature a heavy, metallic stand that props the TV up from its center. The stand's flat shape provides ample depth for soundbars, but it's worth noting that both TVs only allow for around 2.5 inches of vertical soundbar clearance.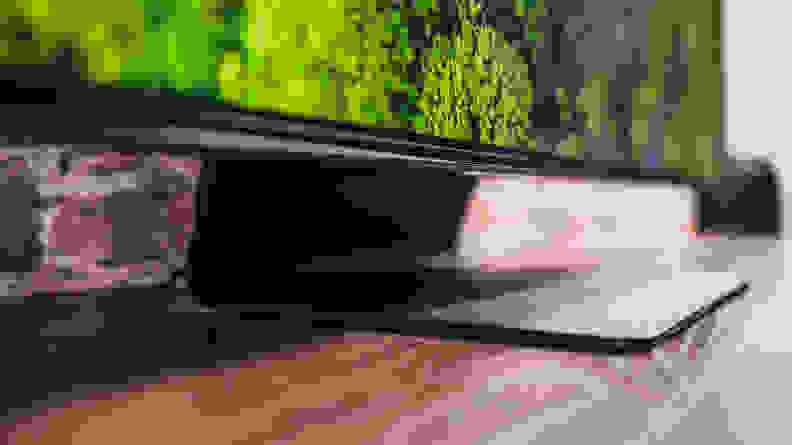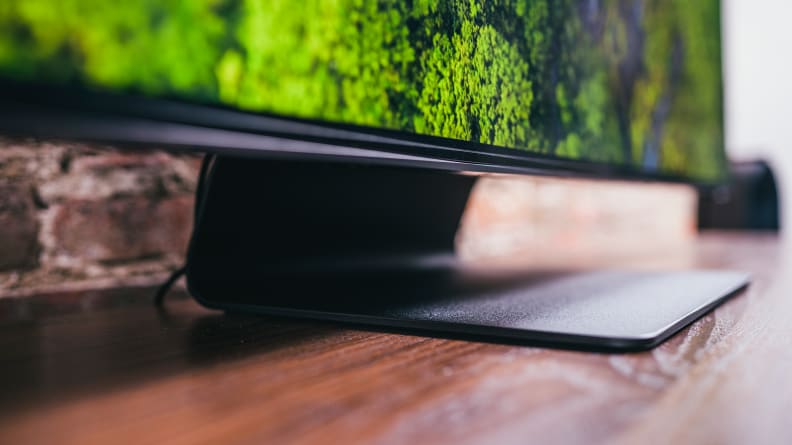 Regardless of which TV you go for, you'll be getting Samsung's Solar Cell remote control, which uses indoor/outdoor light to charge its internal battery. The remote also features a USB-C charging port for emergency charging, and its battery level can be checked in one of the TV menus.
Our pick: Draw
Features and smart platform
Unsurprisingly, these top-shelf Samsung TVs are quite similar from a hardware and software perspective. Before we dive into what sets them apart, let's take a look at the features they have in common:
Resolution: 4K (3,840 x 2,160)
Display type: Mini-LED with quantum dots
HDR support: HDR10, HDR10+, HLG
eARC support: Yes
Native refresh rate: 120Hz
HDMI 2.1: Yes
Color: DCI-P3 color space/10-bit chroma resolution
Other features: Game Bar, Multi View, Tap View, Samsung TV Plus, Samsung Health, Amazon Alexa, Google Assistant, Bixby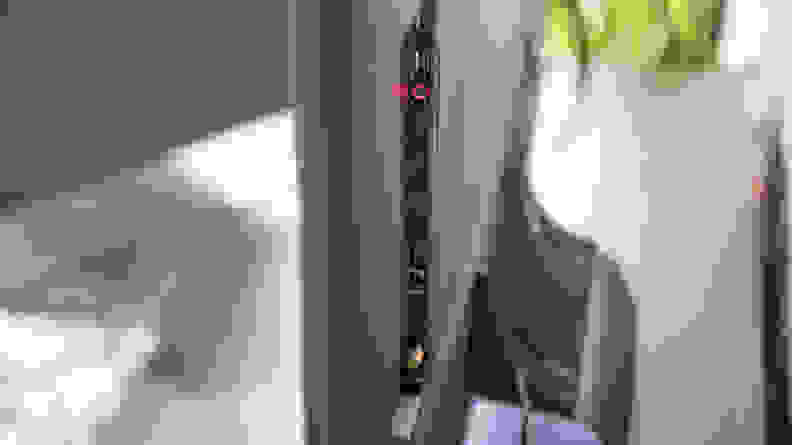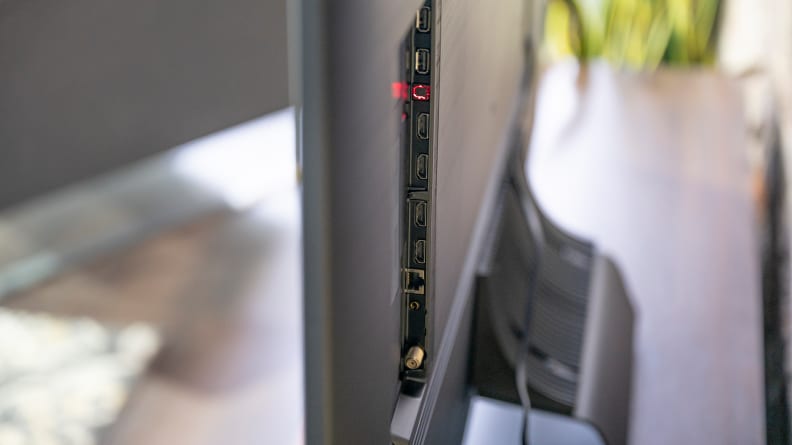 Both TVs offer a surplus of hardware- and software-related enhancements that ought to satisfy gamers and A/V enthusiasts alike, but there are some critical differences to take into account.
Let's begin with gaming-related features. Both the QN90A and QN90B support HDMI 2.1 ports, 4K gaming at 120Hz, and VRR, ALLM, and FreeSync Premium Pro to optimize the display for your source device. In addition, both models offer a variation of Samsung's Game Bar—a settings menu that relays frame rate information, offers genre-specific picture settings, and allows for immediate access to the TV's VRR controls.
The QN90B's next-gen gaming support is a significant point in its favor.
That said, while all four of the QN90B's HDMI ports are of the 2.1 variety, the QN90A only offers a single HDMI 2.1 port capable of 4K/120Hz gaming. If you own (or plan on owning) multiple next-gen gaming consoles, the QN90A will only be able to make the most out of one of them at a time. It's a significant point in the QN90B's favor.
Both TVs support Dolby Atmos audio in varying capacities. They can pass a Dolby Atmos signal from onboard apps via Dolby Digital Plus over ARC to a soundbar or receiver, and in high-resolution Dolby TrueHD with eARC. The QN90B can decode Dolby Atmos natively while the QN90A cannot. Neither TV supports DTS audio (which is worth keeping in mind if you own Blu-rays with DTS soundtracks).
Unfortunately, neither TV supports Dolby Vision, a popular, proprietary version of HDR. Dolby Vision titles can be streamed on platforms like Netflix and Apple TV, and Blu-rays are often mastered for Dolby Vision, too. Like all Samsung TVs, the QN90A and QN90B support HDR10+ in place of Dolby Vision.
Neither TV supports Dolby Vision.
Think of HDR10+ as a royalty-free version of Dolby Vision. It uses dynamic metadata to optimize HDR performance on a frame-by-frame basis. However, despite the similarity, there are currently more titles mastered for Dolby Vision (including select Xbox Series X games) than HDR10+ titles. Some UHD Blu-rays and streaming platforms master content for HDR10+ (Amazon Prime being one of them), but Dolby Vision is nevertheless the more prolific format.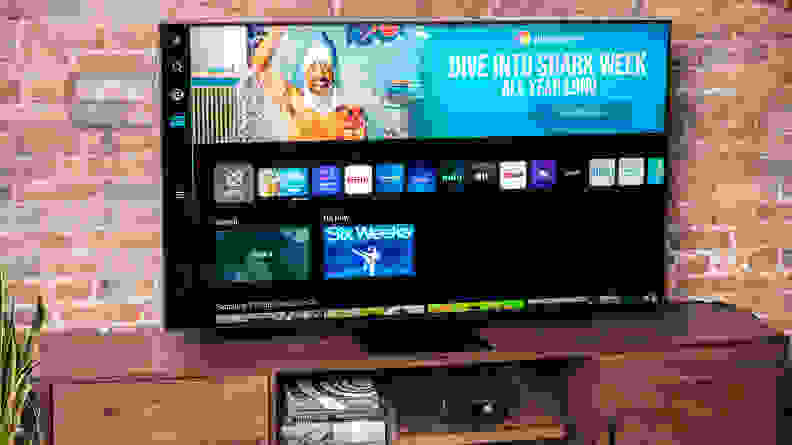 As far as smart features go, I prefer the older version of Samsung's Tizen platform in the QN90A. It's significantly more responsive, and most of the navigation can be carried out on a menu that only covers about a third of the screen. The QN90B's version puts all of its navigation options on a dedicated home screen, which requires you to stop what you're doing in order to ponder your next move.
Despite their similarities (and the QN90A's superior smart platform experience), the QN90B is far better equipped to handle next-gen gaming, which puts it over the top.
Our pick: QN90B
Performance
Both of these TVs are among the best LED TVs you can buy. Thanks to their top-shelf display technology (mini-LED backlighting with quantum dots), they produce bright, richly saturated pictures that are perfectly suited for bright-room viewing. In fact, we routinely recommend both of these TVs to folks whose living spaces receive an ample amount of sunlight—they're plenty bright for the job.
We could compare in-depth performance numbers all day, so instead, I'll just cut to the chase. There are two areas of performance where you're most likely to notice a difference between the QN90A and QN90B: contrast and color.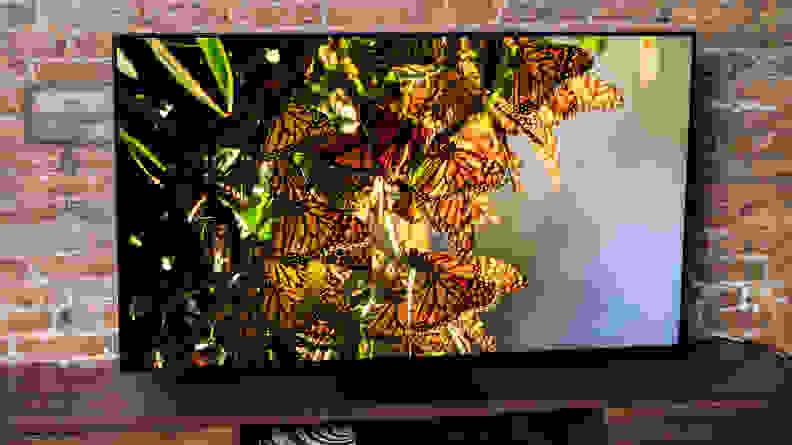 While both are bright enough to showcase HDR in all of its dazzling glory, the QN90B is capable of rendering specular highlights (smaller, intensified areas of brightness) with more intensity. The TVs display similarly bright, full-field pictures, but the QN90B is able to allocate more brightness for reflections, sparks, or beams of light. A shimmering sword in a sunbeam, for instance, will shimmer significantly brighter on the QN90B. The added brightness in these instances goes a long way toward adding depth to the picture.
In addition, the QN90B does a better job of limiting light bloom, particularly when viewing the TV from an off-axis position. Being backlit LED TVs, neither one is completely free of light bloom (as is the case with OLED TVs), but the QN90B is more adept at limiting those halos of light you're inclined to notice whenever a brighter picture element clashes with a dark background.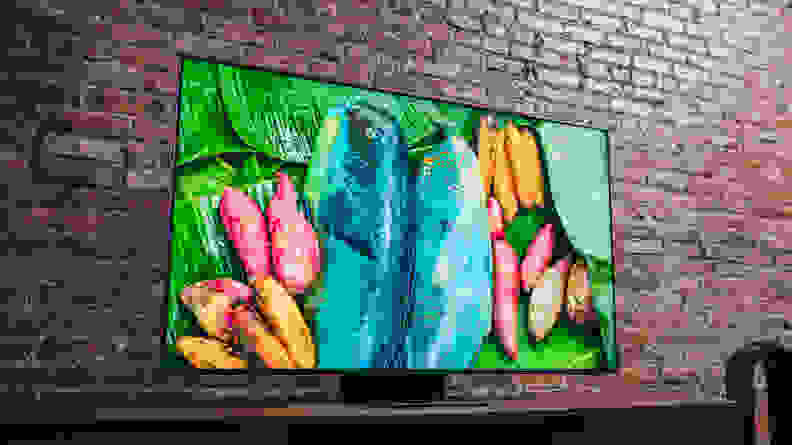 But when it comes to color, our lab tests indicate that the QN90A has greater HDR color volume, as it covers about 97% of the HDR color gamut (DCI-P3) compared to the QN90B's 91%. In fact, one of the first things I noticed about the QN90B was how subdued certain colorful scenes looked in HDR compared to my expectations.
I'm willing to bet that, were you to place these TVs side by side and show them to people, most folks would be more likely to notice the QN90B's brighter specular highlights than their marginal difference in color. That the QN90B can also tamp down on blooming more effectively than its predecessor also goes a long way.
Given the QN90B's ostensibly superior processor, dimming software, and added brightness, I'm not sure what to make of its slightly less saturated color. Were it as good as the QN90A in covering the HDR color space, it would take this category easily.
Our pick: Draw
And the winner is…
This one's a tie—it's too close to call.
If you're an avid gamer and plan to spend the next several years playing on multiple next-gen consoles, the QN90B is unquestionably the better choice. I would argue that it's even worth the added several hundred dollars.
However, if you're only looking for a high-end, top-of-the-line TV that will look spectacular on movie night and hold up during casual, bright-room viewing, the QN90A is a perfect companion. You won't miss out on much that the QN90B is offering, and you'll save gobs of cash in the process.
Buy the Samsung QN90A at Amazon
Buy the Samsung QN90B at Amazon
---
The product experts at Reviewed have all your shopping needs covered. Follow Reviewed on Facebook, Twitter, Instagram, TikTok, or Flipboard for the latest deals, product reviews, and more.
Prices were accurate at the time this article was published but may change over time.