Televisions
Sharp: The Rise, Fall, and Return of a Great TV Brand
How the famed TV maker became a scrappy underdog.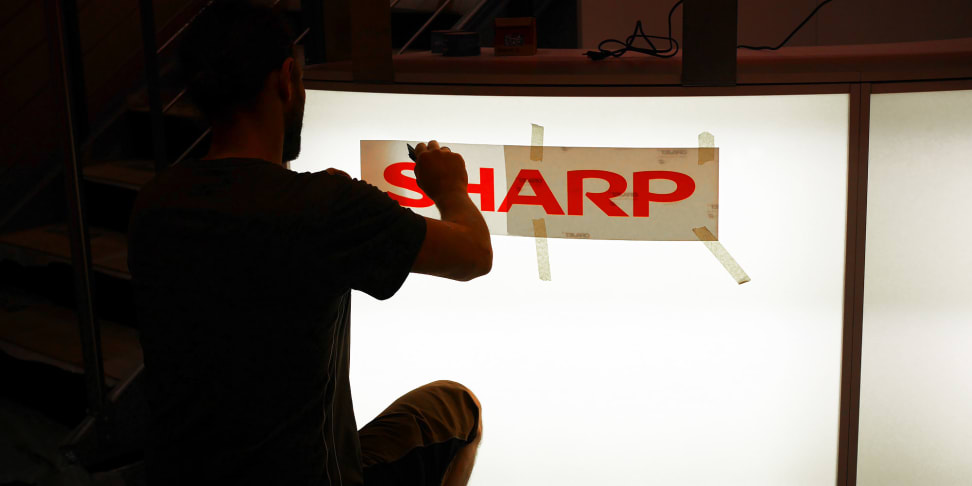 Credit: Reviewed.com / David Kender
The Sharp booth at IFA Berlin isn't exactly large, but even so, you wouldn't expect it to be run by just one guy. Yet there's Adrian Wysocki, running back and forth between buyers, journalists, and public visitors, all of whom are badgering him with detailed questions about the TVs on display.
It's been a hard year for Wysocki, Product Manager for Sharp in Europe. The new Sharp, that is. The last two years have brought tumultuous changes to one of the most recognized electronics brands in the world. As Sharp has divested itself of its TV operations in several major markets, its been up to guys like Wysocki to pick up the pieces.
Only a few years ago, Sharp was riding high. In 2010, the company commanded more than 11% of the global LCD market. Its "Elite" series of televisions was regarded by many as one of the best LCDs ever. Wysocki was in charge of Sharp TVs for Poland—a particularly strong market for the brand.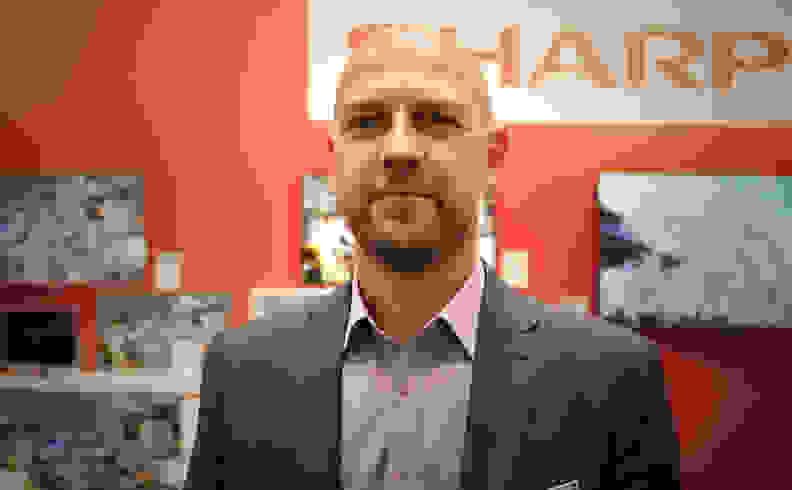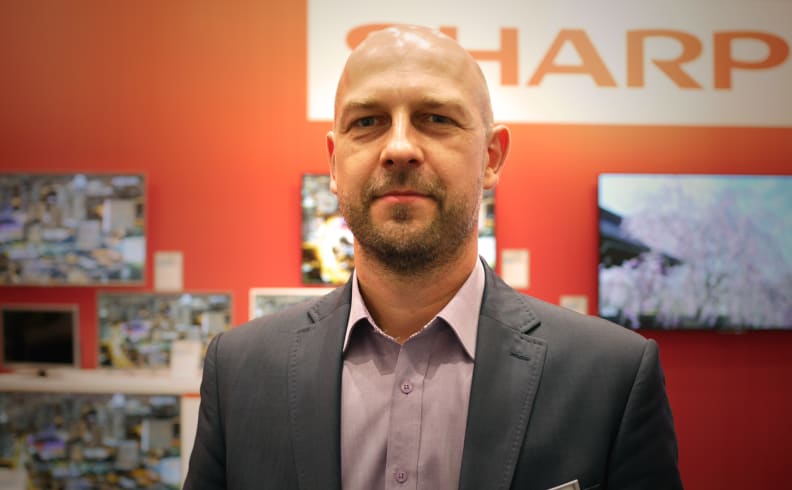 The global economic collapse had shaken everyone up, but Sharp appeared to have the technology, the brand recognition, and the market share to weather the storm. Then the forecast changed, precipitously.
TVs became more than just TVs; they became computers. The Korean brands saw their opportunity and pounced. Samsung and LG—with their know-how and established investments in phones, microchips, and software design—ushered in the era of the smart TV.
Only a few years ago, Sharp commanded more than 11% of the global LCD market.
"Sharp was always focused on picture quality, and then some extras," says Wysocki. But those extras, like WiFi connectivity and apps for streaming video services, quickly became more important than Sharp expected. The company's state-of-the-art LCD tech was undeniably impressive, but it struggled to produce a user interface that could keep pace with the age of the iPhone.
By the end of 2013, Sharp's market share in Europe had shrunk to a mere 1.6%, reportedly dipping below 1% in some countries. And the problems were hardly limited to Europe. The previous year was the worst in the company's 100-year history, marked by a $4.7 billion loss. With mounting pressures at home and abroad, Sharp decided to cut its losses and sell off its Polish factory.
Under New Management
The Sharp TV plant in Warsaw had only been in operation since 2007, born out of massive commitments from Sharp that promised jobs and growth. Its ribbon-cutting just ahead of the global downturn in 2008 was bad timing on a colossal scale.
After negotiations with a few other companies, Slovakia-based Universal Media Corporation (UMC) emerged as the buyer, acquiring 100% of the Polish factory as well as five-year brand licensing deal for TVs and audio products in Europe. In a similar deal, all white goods were sold off to Turkish manufacturer Vestel.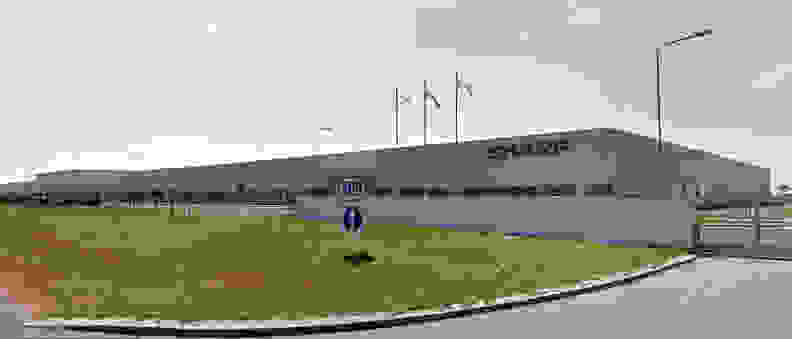 Wysocki was one of a few in Sharp management who found a position with UMC after the sale. It wasn't just any position, either: Suddenly, he was elevated from managing the relatively small Polish market into a much, much larger role.
"I am now the manager for all of Europe, somehow," he says, as if still a little dazed by the transition. "As far as I know in the whole of Western Europe a lot of people lost their jobs."
Most of the factory workers in Warsaw retained their jobs, but the marketers and managers above them—essentially everyone who helps ensure TVs get from the factory to retail stores—experienced massive turnover.
After all, UMC had its own logistics operations. For years it had been selling low-cost TVs to Europe under the Blaupunkt brand. At one point, it was moving as many as one million units a year.
The Sharp brand, however, had a lot more equity than Blaupunkt. Consumers had certain expectations. UMC would need to meet or exceed those expectations if it wanted to unlock the full value of that brand license agreement, and that meant making TVs in a whole new way.
It had the factory, so what next?
Starting From Scratch
The moment Sharp handed over the factory keys in early 2015, the race began to get new products onto shelves by end of year. That's when Wysocki's challenges started in earnest. "In January," he says, "we started everything from scratch."
"In January we started everything from scratch."
But what does starting from scratch mean, exactly? In this case, it meant a near complete overhaul of the product, from speakers to screws. The LCD displays were still supplied primarily by Sharp's Japanese plant in Sakai, but UMC was responsible for sourcing every other component.
Everything begins with the chipset, according to Wysocki. From there, you build out the features and specs needed to satisfy the unique needs of each market. Then there's the bureaucracy to contend with.
"Chipsets are always a problem" says Wysocki. "You cannot take, for instance, some chipset from Japan, only change some details, and sell it in Europe. Because the mainboard doesn't meet European certification."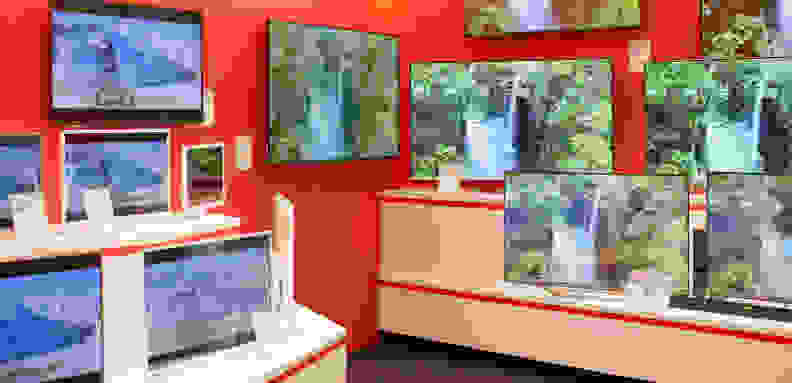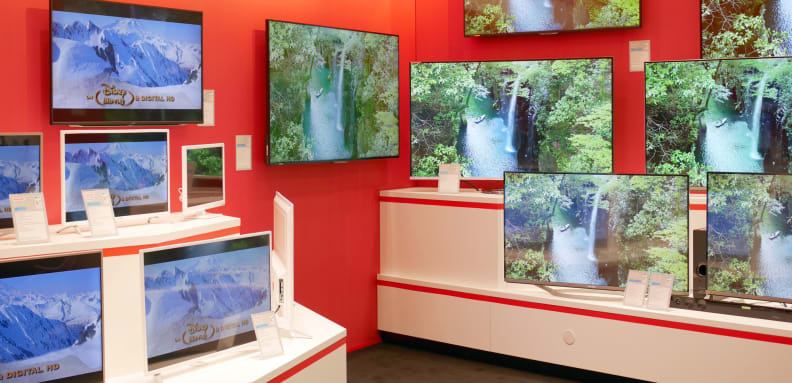 As it turns out, almost every country presents its own technical hurdles. It's a challenge for any company selling in Europe, but for UMC, it meant getting certification paperwork in place while simultaneously reinventing its product.
That's not the only sign-off required, either. The lease of Sharp's brand name came with one big string attached: Engineers back in Japan must personally approve all new models bearing the Sharp name.
While Sharp's engineering expertise is welcome, UMC jettisoned some of the thinking that led to the brand's decline in Europe.
Despite the friction this adds to the development process, Wysocki sees Sharp's involvement as a positive. After all, it would be foolish to turn down consultation from some of the world's foremost TV experts. "The Japanese are with us on every stage of product development," he confirms.
While Sharp's engineering expertise is welcome, UMC jettisoned some of the thinking that may have led to the brand's decline in Europe. Wysocki characterizes the old Sharp's approach as "too tight." It only offered about 40 SKUs—not enough differentiation to hit the widest possible customer base.
"Now we have over 100," he says proudly, before shaking his head and admitting, "on the other hand, 40 SKUs are much easier to manage." More models equals more opportunities, but each new model has to be designed, sourced for components, approved by Sharp, regulated by the local government, managed for inventory control, and more.
Regardless, this painful birthing process has yielded an impressive lineup, considering the circumstances: eight brand-new TV designs in just nine months.
Next Steps
What comes next for the new Sharp? Given that it's just one year into a five-year license agreement, UMC will likely need to keep impressing the execs back in Japan if it wants a renewal. And of course, UMC needs to make money back on its factory investment.
"Only [having the] Sharp brand is not enough," Wysocki says. "We need something additional." Whether that something extra is new technology, better cost control, or new partnerships remains to be seen. "We'll see," he says. "We push Japan all the time."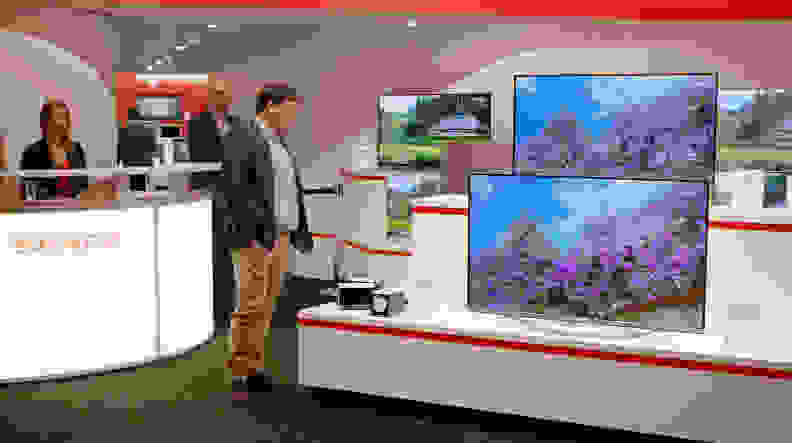 I catch up with Wysocki again as the show begins to slow down. The Sharp booth, though small, is packed with some undeniably eye-catching TVs. They're thin and stylish, with image quality that really pops—everything you need to stand out in retail.
He talks about his 12-hour days at the booth and nights out on the town entertaining clients. It sounds exhausting, but he looks energized and ready for the next customer.
"I love it," he says, and I believe him.
Related Video