Televisions
TelevisionInfo's Weekly Roundup
Two TV reviews, a fierce competition, and why streaming content is the future
Overview
What's better than a week with one new TV review? A week with two reviews! We were fortunate to have two very interesting televisions in-house: Panasonic's ST60 plasma and LG's brand new Google TV, the GA6400. Panasonic's new display is an absolute performance powerhouse, while LG and Google teamed up to give consumers an abundance of internet features.
In addition to testing and reviewing TVs, we love to write about their features—we're obsessed. We tackled the major differences between Samsung's two flagship models, the plasma F8500 and the LED F8000. We also discussed the bread and butter of smart TVs—streaming content—and how it's your living room's future. Enjoy!
---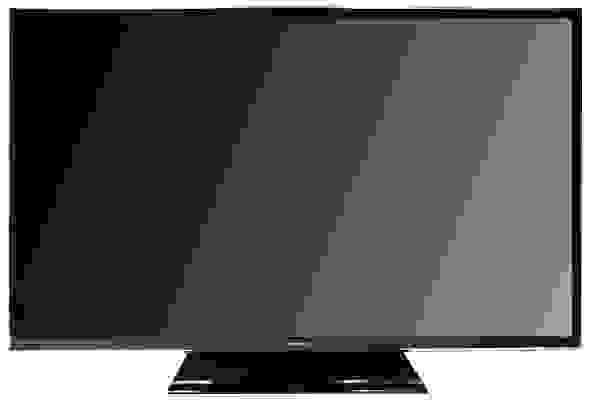 Who said plasmas were a dying breed? These staples of TV-geekdom may not bring in the money that LEDs do, but they're still capable of producing an incredible picture. Case in point: Panasonic's ST60. While it may not have the greatest internet features, it more than makes up for this with an incredible contrast ratio (13,156:1!), accurate colors, and a nearly-perfect viewing angle. Did we mention this TV is awesome?
---
We'll be the first to admit that we were disappointed with the performance of LG and Google's latest partnership, but that doesn't tell the whole story of this TV. While it won't look as stunning as the previously mentioned Panasonic, the GA6400 still produces a solid picture and has smart features to rival Samsung's latest TVs. Voice commands? Check. Gesture controls? Check. A QWERTY keyboard remote that actually works well? Color us impressed.
---
Who would pit two stellar TVs against each other—TVs that are brothers, too!— in a battle for television dominance? We would. We reviewed Samsung's latest and greatest last week and thought a friendly head-to-head competition was in order. While these two dazzled us with their looks, we found the F8500 to be such a beastly performer—not many TVs come close to its performance. And while the F8000 has some performance pitfalls that plague most LED displays, it's still a great TV.
---
Netflix posted its earnings report this week, beating market estimates. What does that mean for you, humble TV viewer? It's just another good sign that streaming content can not only compete with cable, but may be the future of how we watch TV. With shows like the Netflix original House of Cards and a smattering of new content on Amazon Instant Video, we might be closer to abandoning cable set-top boxes than previously thought.
Up next
Get Reviewed email alerts.
Sign up for our newsletter to get real advice from real experts.