Televisions
TelevisionInfo's Weekly Roundup: May 24
Three new TV reviews, a new smart platform guide, and more

Credit:
The Roundup
We're getting you ready for the upcoming Memorial Day weekend with tons of scrumptious TV-related content. We reviewed three new TVs this week: the Sharp 757U, the Toshiba L2300U, and the LG LA7400. Not satisfied? How about a new smart platform article about Sony's latest and greatest? Maybe a trip down memory lane to relive the glory days of the television industry? Who are we kidding? You're probably just thrilled about Samsung's decision to release a non-gigantic UHD TV. We can't blame you.
---
Sharp's high-end 7 Series delivers smart, 3D TVs replete with the company's notorious Quattron technology. The 757U is a solid performer, and delivers pleasant 3D, but its smart offering should be better for the $2000+ price tag.
---
This über-simple TV is stripped of extra features, but delivers a very solid picture. The L2300U series is priced at the budget level, but the quality here is commendable. What's more, this Toshiba has some of the best speakers we've ever heard.
---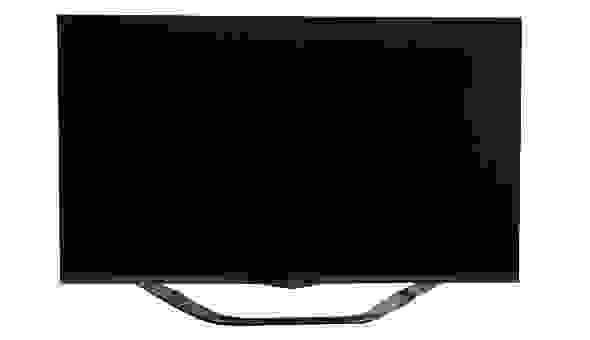 This TV features LG's 2013 smart platform, which differs from the LG Google TV we recently wrote up. This is a smart, 3D, LED television with voice and gesture controls. And though its picture quality should satisfy most buyers, we don't think it lives up to the big price tag.
---
The latest iteration of Sony's smart platform—the Sony Entertainment Network—may not have all the features that rivals Samsung and LG deliver, but at least it's easier to navigate than last year's offering. And while it may not be terribly "smart," at least it has Netflix, Hulu, and Amazon.
---
The history of television manufacturers and how the industry was shaped is surprisingly deep. Guest-writer Geoffrey Morrison goes into great detail in this must-read article.
---
At this year's CES, Samsung's 85-inch S9 UHDTV knocked our socks clean off our feet. Its design and picture quality was stunning, but not everyone can afford to shell out $40,000 on a new TV, nor can Joe Everyman fit something that big in his living room. Samsung heard our cries, and will now be releasing 55- and 65-inch UHD TVs in the near future.
And what better way is there to take advantage of a brand new UHD TV than by purchasing the upcoming Madden NFL 25th Anniversary Edition? We're kidding: The game isn't in UHD, but 50,000 copies of it will come with a free NFL Sunday Ticket subscription, which is normally a $225 purchase itself.