Televisions
What's So Great About Vizio's Reference Series?
A/V nerds, you might want to sit down.
Credit:
It would've been easy to dismiss Vizio this year.
The company again debuted its new products away from the main International CES showcase at the LVCC, preferring instead the lush carpets and $20 breakfasts of the Wynn Hotel. Considering CES is a show overtly concerned with the biggest and most-extravagant of tech, Vizio's history with budget TVs could have settled it outside of our purview entirely.
A few days before the show started, however, I received a PDF detailing the company's new Reference Series. The name rung alarm bells immediately. I saw the headline World's Largest And Most Advanced TV Ever poised above a concept image of the company's new 120-inch UHD TV, and couldn't help but ask out loud, "Are they serious?"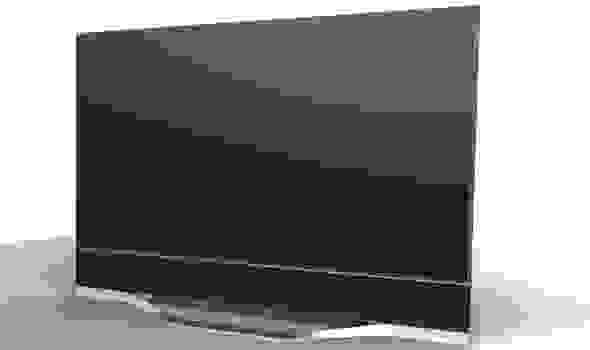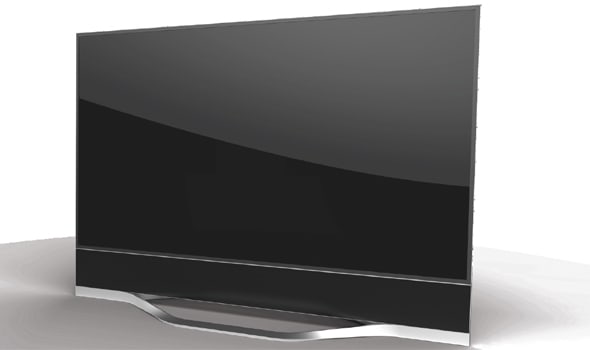 The Playing Field
Some of the television industry's biggest contributors are in a state of structural chaos right now: Panasonic has stepped away from plasma tech, LG is OLED's only innovator, and Samsung is obsessed with 4K-curvature. There's a consolidation period unfolding as the members of the content ecosystem—hardware and software makers—prepare for Ultra High Definition.
What better time for Vizio to transform itself from a manufacturer of affordable budget TVs to a manufacturer of affordable premium TVs? While we can only speculate prior to real lab testing, what Vizio claims about the Reference Series should have every TV enthusiast biting their nails in anticipation.
What Vizio Claims
The as-yet unpriced Reference Series will be available in 65- and 120-inch varieties, the latter being the largest consumer television in the world. One major spec that sets the Reference Series TVs apart from Vizio's P Series (also new UHDs for this year) is that they've been engineered to comply with Dolby Vision, a High Dynamic Range (HDR) initiative.
Where UHD (4K) seeks to add resolution, Dolby Vision promises a picture that's much higher in contrast and color depth than any TV in the past. Ideally, TVs compatible with Dolby Vision will output a very high amount of light, and be capable of covering or coming close to the Rec. 2020 color space.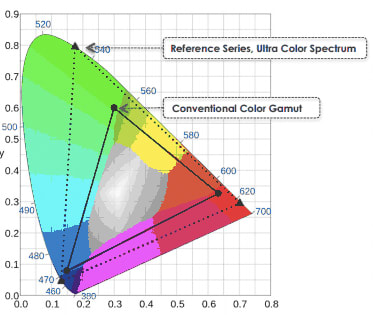 I spoke extensively with John Hwang, Senior Product Manager of Vizio's TV division. He revealed that while the Reference Series does not cover the entire Rec. 2020 color space, it does hit about 80%—which, if true, is a great start. The Reference Series should also be capable of 800 nits of light output, enough to meet minimum specifications for HDR.
The Reference Series is engineered to comply with Dolby Vision.
Content—like a Blu-ray disc—mastered in Dolby Vision will utilize a 3D LUT (look-up-table) style color reference to communicate the legal limits of color to a display. In short, the content dictates to the TV which content to use via EDID (Extended Display Identification Data) over HDMI.
This means that the Reference Series' 10-bit color depth does not force false saturation, but uses a flexible color gamut that is mapped to content, no more and no less. The series' chip system and LED driver ICs are 10-bit compatible as well—this kind of hardware-based 10-bit color depth is a first for televisions, according to Hwang.
Each Reference Series panel will allegedly be factory calibrated to D65, though I heard no mention of ISF or THX specification. Hwang relayed that the Reference Series' software should give home hobbyists access to 10-point white balance, a CMS (Color Management System), and Gamma control—the TVs default to a 2.2 correction curve in order to operate more smoothly with most content sources.
In order to comply with the full dynamic range required by Dolby Vision, the Reference Series uses 384 LED zones—in fact, all of Vizio's 2014 TVs make use of full-array backlighting and local dimming.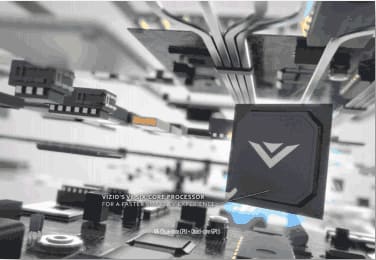 Like Samsung's high-end TVs, the Reference Series wields a six-core (quad/dual) processor. Hwang explained that the most innovative function of this processor was that the TVs would be able to accept an incoming 120fps signal, twice the frame-rate of most consumer televisions. The largest application of this technology is in PC gaming, where higher frame rates are key to the best experience.
All of Vizio's 2014 TVs are full-array backlit.
The processor also enables what Vizio calls a "spatial scaling algorithm"—Vizio's system for upscaling sub-UHD content (so it doesn't look awful in a 4K resolution space). Where many UHD upscaling engines interpolate pixels from a 1080p source in one vertical and one horizontal direction from the source pixel, Vizio's apparently does multi-directional guesswork to create a more ideal 4K image.
So, is this the real deal?
If what Vizio claims about the Reference Series is true, it has the potential to be one of the most advanced on the market this year. If it's marketing jargon, it's very well-researched marketing jargon. Having watched both the 65- and the 120-inch models in person, we can only really confirm that they look very good—and could be Vizio's key to the premium TV market.