Televisions
The First 4K Roku TVs Are Finally Available
Plenty of pixels, and content to fill them with.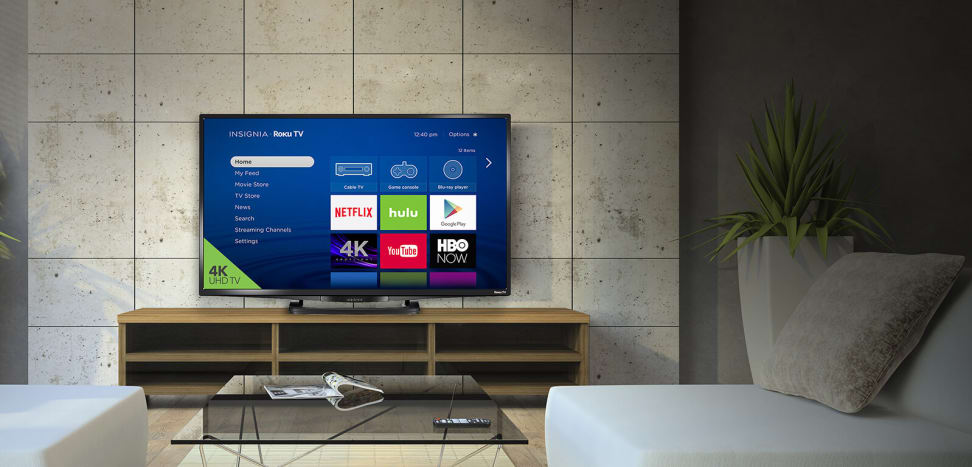 Credit: Roku
Roku is best known for its popular streaming boxes and sticks, but you might be unaware that the company has been partnering with TV manufacturers to bake its software right into your screen. We've reviewed (and really liked) Roku TVs in the past, like the TCL's from last year, but now the company has announced that the first 4K TVs using its smart platform are finally available for purchase.
They're badged by Insignia (Best Buy's house brand) and come in three sizes—43, 50, and 55 inches. Insignia isn't a brand known for picture or build quality, but considering all three sizes cost less than $650, they're still a pretty good deal.
It's unclear whether these are full-array or edge-lit LED displays, but at this price it probably doesn't matter. On the plus side, you'll get four HDMI inputs, regardless of screen size. In fact, all three variants appear to be identical beyond their dimensions.
Since they run the Roku OS, the TVs have access to a ton of streaming services straight out of the box, including Roku's new 4K Spotlight Channel. The channel aggregates 4K movies and TV shows from multiple services, including Netflix, Amazon Video, and Ultraflix, making it easier to find fresh content that can take advantage of all those extra pixels.
Like the Apple TV and Google Chromecast, you can also beam content to these TVs from YouTube and Netflix apps on your smartphone or tablet. You can even use the Roku app as a remote control.
The TVs are currently only available through BestBuy.com, but they will be available in brick-and-mortar stores in April. For more information on each model, have a look below.
Insignia 55-Inch 4K Roku TV (NS-55DR710NA17)
MSRP: $649.99
54.5-inch screen (diagonal)
LED backlight
60Hz refresh rate
Inputs: HDMI (4), Composite (1), USB (1)
Headphone jack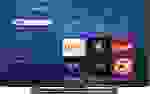 Insignia 50-Inch 4K Roku TV (NS-50DR710NA17)
MSRP: $499.99
49.5-inch screen (diagonal)
LED backlight
60Hz refresh rate
Inputs: HDMI (4), Composite (1), USB (1)
Headphone jack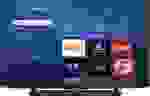 Insignia 43-Inch 4K Roku TV (NS-43DR710NA17)
MSRP: $399.99
42.5-inch screen (diagonal)
LED backlight
60Hz refresh rate
Inputs: HDMI (4), Composite (1), USB (1)
Headphone jack
Related Video