Televisions
Apple Announces Major Improvements to Apple TV
The new Apple TV puts spotlight on gaming, but still won't do 4K.
Credit:
Today, Apple finally announced some much anticipated improvements to its Apple TV streaming platform, heading up the announcement with a bold statement: "The future of TV is apps."
The 4th gen. Apple TV—which hasn't seen an update since the $99 2013 version—has some catching up to do with Apple's lineup of smartphones and laptops. To that end, the company rolled out a laundry list of improvements, including a new remote, an updated OS, and a wider selection of developer tools.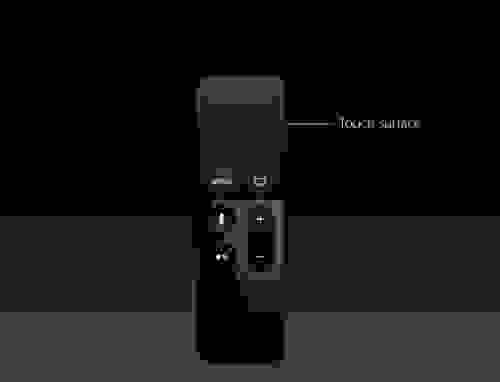 The new "Siri" remote integrates Apple's popular voice-search assistant right into the controller, which also features a "glass-touch" surface to make for easier navigation and browsing. The Siri search function will also search apps like Netflix, HBO, and Hulu Plus simultaneously—not new for the set-top-box landscape, but new for Apple TV.
Likewise, while voice interaction isn't new for smart TV, Siri's efficacy seemed obvious during the event. The ability to break down James Bond films by a specific actor, or ask questions about a recent football game or local weather during playback, seems like a major improvement compared to the voice interaction we've used in the past.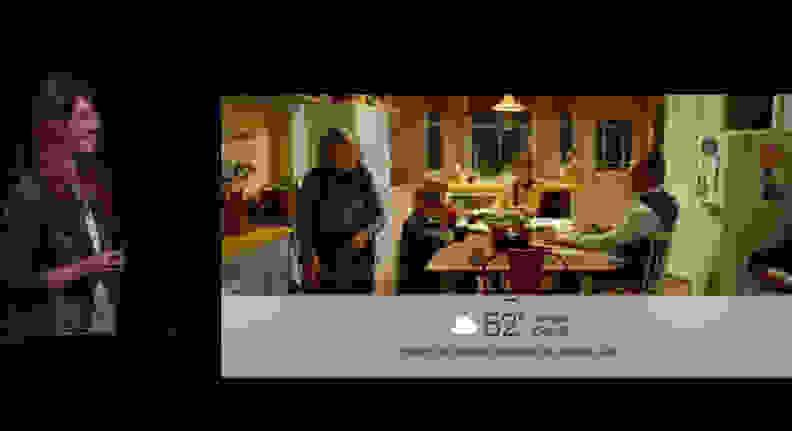 There was also heavy emphasis on Apple TV's new apps, specifically games. Showcases featuring Hipster Whale's Crossy Road (allegedly an iOS classic) or a collection of Harmonix games (Beat Sports, a Wii Sports-like title) made specifically for Apple TV hint that support for gaming and even exclusive titles may be a major draw of the device.
AppleTV will launch with exclusive games.
On the other hand, the overall app selection is good, but Google products are naturally missing. At launch, Apple TV will support Netflix, Hulu, HBO, Showtime, YouTube and iTunes, but no Amazon Instant. Sports fans will be glad to know the company intends to extend support for both MLB.TV and NHL streaming apps, though the latter won't be available at launch.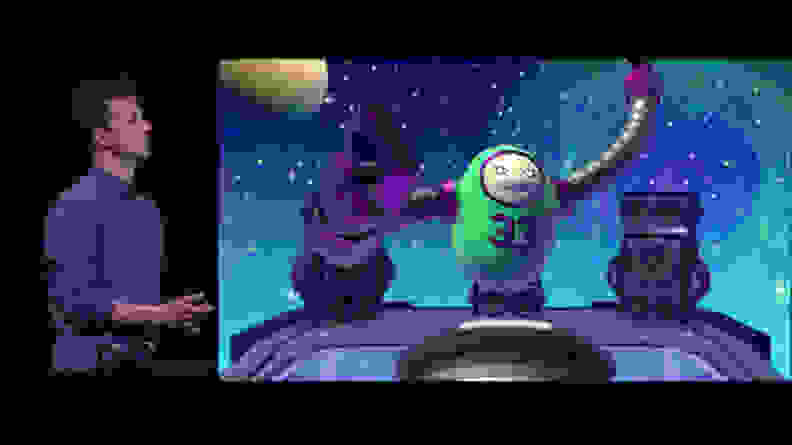 Finally, the new Apple TV will boast some new cross-platform abilities. For example, you'll be able to buy and download a game on your iPhone or iPad and play it on Apple TV without buying it a second time. This is good news for app developers, especially considering the "tvOS" development kit is available today.
While all of these announcements surely make for a better Apple TV experience, we're a little disappointed at the lack of 4K streaming support, as this means the ability to stream 4K still hasn't really gone mainstream.
The new Apple TV will be available in the fall, just in time for the holiday season. The 32-gig version will start at $149, and the 64-gig version at $199.
Related Video