Televisions
Binge-Watch Nation: Americans Are Netflix Addicts
You're going to wear out that couch.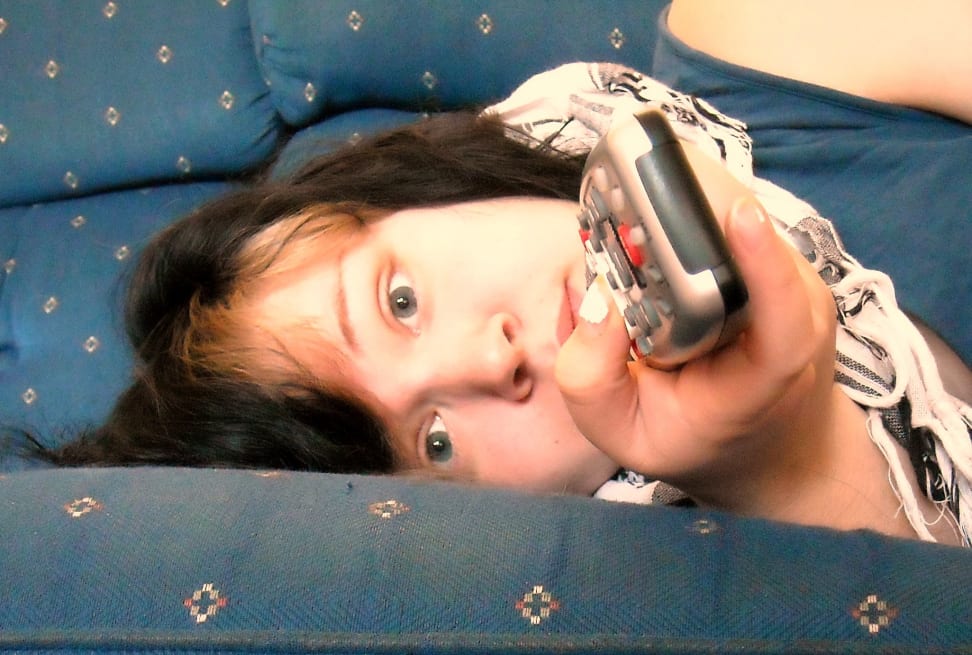 Credit:
It's official: We have a problem. According to a new report from The Diffusion Group, American Netflix subscribers watched 5.1 billion (yes, billion) hours of movies and TV in the second quarter of 2014. That's just three months.
To put things in perspective, that's equivalent to 581,806 years of nonstop TV watching. And is it any wonder, when 91% of TV viewers self-identify as binge-watchers? Perhaps it's no surprise that Netflix now accounts for over one-third of peak internet traffic in the U.S.
To put things in perspective, that's 581,806 years of nonstop binge-watching.
The rate of growth is also pretty impressive. In Q4 of 2011, Americans streamed just 1.8 billion hours. And then there's international viewership. When you account for non-U.S. subscribers, the new tally increases to some 7 billion hours. And these foreign numbers will only increase as Netflix expands into new markets.
The report offers another interesting figure: The average individual U.S. subscriber streams an estimated 46.6 hours per month.
With stats like these, it's not hard to imagine why traditional TV providers like AT&T and Verizon are experimenting with new bundles and working on their own internet TV services. Even HBO might change up its business model now that it's playing second fiddle to Netflix.
Via: Digital Trends
Source: The Diffusion Group