Televisions
Can Mozilla's $25 Streaming Stick Beat the Chromecast?
The browser wars are coming to your TV... sort of.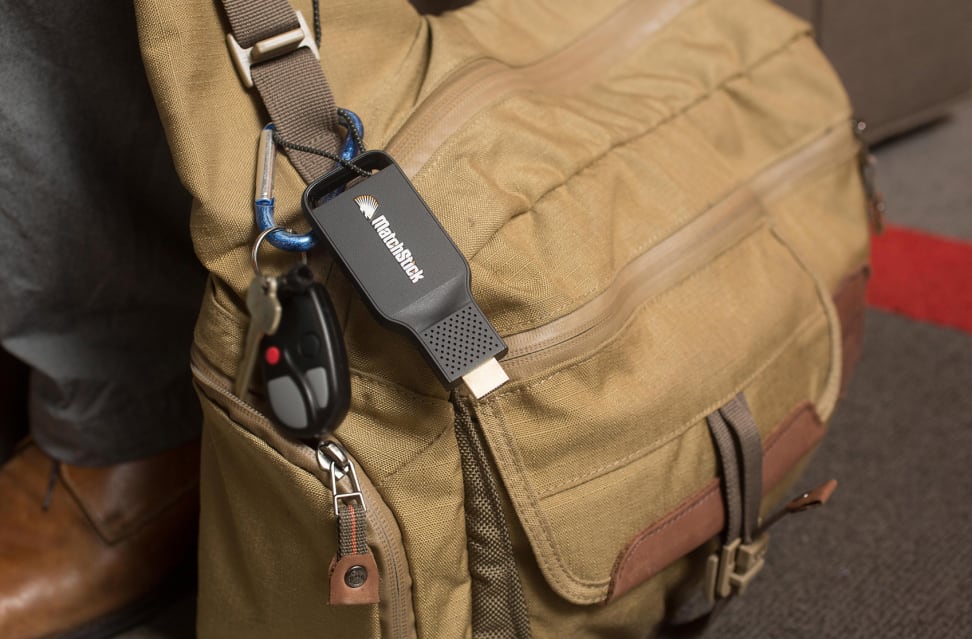 Credit:
If The Graduate were remade in 2014, its most famous line would almost certainly be revised to: "Just one word: streaming."
Streaming media is the new hotness in Silicon Valley, and everyone's vying for a slice of the pie. The latest streaming device comes from Mozilla, purveyor of the Firefox web browser, and it's meant to compete directly with Google's Chromecast dongle.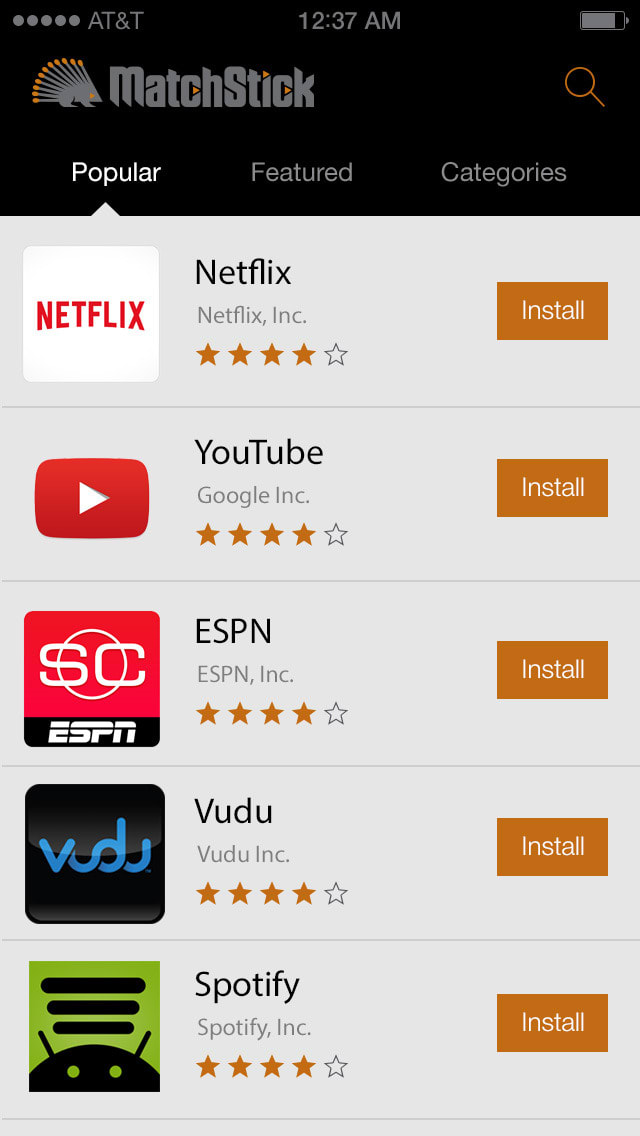 The Matchstick, as it's called, is a $25 HDMI streaming dongle that runs Mozilla's Firefox OS—and it's $10 cheaper than the Chromecast.
It plugs into to your TV's HDMI port and lets you "fling" content from your tablet, phone, or PC to the big screen. Music, video, and games can all be pushed to your TV with the Matchstick, and you can use your mobile device as a remote.
An early batch of 500 Matchsticks was available for a mere $12 each through the company's Kickstarter funding campaign. Those went fast, but you can still pick one up for $18 if you pledge your support in the next month.
Launched Tuesday, the campaign surpassed its $100,000 funding goal within 24 hours. Backers were likely enticed by the low barrier to entry and the slew of available apps, including HBO Go, Netflix, and Pandora.
Matchstick is entering a crowded market for streaming devices.
But the Matchstick is entering a crowded market. In addition to Chromecast, there's Amazon's Fire TV, Apple TV, and Roku—all of which have the benefit of early market access—not to mention the resources of brands like Google, Amazon, and Apple. How can you compete with that?
Well, according to the folks at Matchstick, the answer is open-source hardware and software. This is the reason the startup chose Mozilla for its operating system in the first place.
Mozilla is a software community whose primary mission is to "promote openness, innovation, and opportunity on the web," and indeed the Firefox OS that powers the Matchstick is completely open and adaptable. For its part, Matchstick has gone further, making the hardware schematics free for download and encouraging users to hack the device for their own purposes.
"It makes perfect sense for today's blurred lines of online content including video, music, gaming, and all the other stuff we click 'play' on," says Matchstick on its Kickstarter page. "An open and adaptable operating system like Firefox means less cost in production, smaller installs, and more personalized apps.... Without the need for app approval or oversight."
If that sounds interesting to you, you have until October 30th to snag a Matchstick (just $18 with an expected delivery in February 2015). If you miss that deadline, you'll probably have to wait until early next year, when the price jumps up to $25.
In the meantime, check out our reviews for other streaming media devices:
---
Via: Mashable