Televisions
Don't Call It A Comeback: Sony Delivers 4K OLED and One-Touch BRAVIA HDTVs
Sony BRAVIA delivers the world's largest OLED 4K TV.

Credit:
Tonight, Sony unveiled a brand new line of BRAVIA HDTVs, 4K displays, and for the first time ever, the world's first, largest (56-inch) OLED-panel 4K TV. Sony seemed very excited about the resolution innovations at hand, and let us tell you, photos just don't do this OLED 4K screen justice.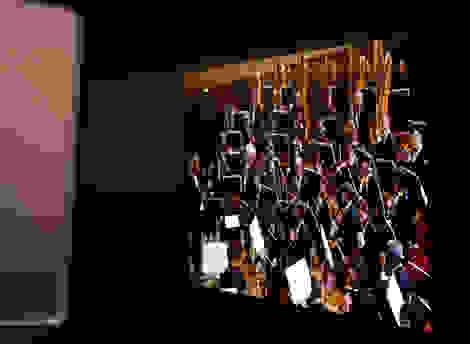 The practicality of a regular 4K TV is still in question, in our opinion, but Sony doesn't seemed worried with that. This revolutionary 4K monster is currently the best-of-the-best in terms of light clarity, pixel count, color spectrum, and all-around display power. Sony's goal is to promote "biggest" and "first" worldwide. The OLED 4K is a jaw-dropper, but we don't expect it to be making rounds on the market any time this year.
The rest of Sony's 2013 line-up is, thankfully, a little more practical. The "standard" 4K models include 55 and 65-inch sizes in the X900A (specs) series, which include smart content, passive 3D tech, and something Sony is calling "Triluminous" display. We can only assume this triumvirate refers to the standard gamut of red, green, and blue pixels; as to what's so special about it, that remains to be seen.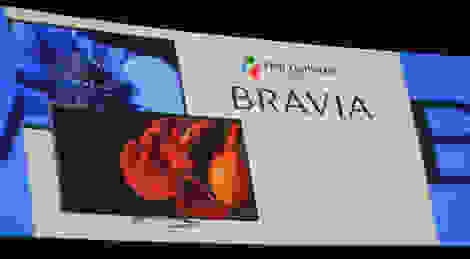 Perhaps the biggest advantage that Sony's 4K TVs boast over the competition is that they'll be pre-packaged with some native 4K content, giving early adopters something to watch. Films such as The Amazing Spider-Man and M. Night Shymalan's After Earth are a couple of the small handful available. While this sounds pretty cool initially, we fear that some 4K fans might find themselves watching the same movies over and over while they wait for the industry to catch up with their ultra high definition displays.
Sony will also be ushering in a new line of regular high-definition models in the W900A (specs), W802A (specs), W650A (specs), R550A (specs), R520A (specs), R450A (specs), and R400A (specs) series. As one might assume, the higher the number, the more "high end" the TV. Save the R400A series, each line supports full 1080p resolution, smart content, USB playback, and screen mirroring via Wi-Fi connection. The W650A and R520A don't support 3D tech, but the rest will be either active or passive 3D (it's a little bizarre that Sony decided to mix it up between the two).
We should also mention one of Sony's most innovative product-wide features—NFC connectivity. This "one-touch" connectivity feature employs a special NFC remote (compatible with the X900A, W900A, and W802A series) that communicates with a Sony smart phone (such as the new Xperia) or tablet, allowing the user to, we assume, quickly communicate between devices to transfer a movie, TV show, photo album, or other personal media content directly to their TV's screen or speakers. It sounds like a really cool, if somewhat eclectic function, but we won't be singing its praises until we see it in action.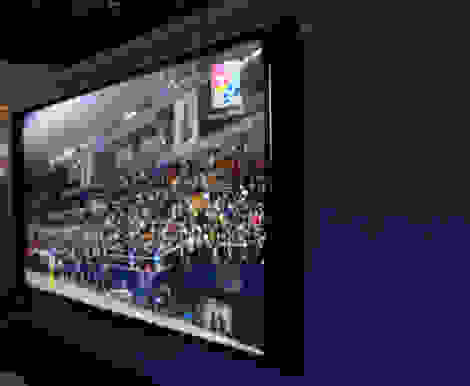 At this point, you may be asking yourself, "Should I be excited about Sony's 2013 TVs?" The answer is, as usual, maybe. If you're crazy about smart content and 3D tech, we can't say Sony has promised any major improvements in this area per today's press conference. If you're dedicated to the best color and contrast possible, like us, you'll have to wait and see. I'm not sure whether Sony's new "Triluminous" display will pan out, but it sounds just corny enough to be a possible gimmick. If you're excited about the ultra high-definition resolution that's rapidly becoming ubiquitous across the TV market, there's no telling what will set Sony's models apart from the rest of the bunch.
We'd all like to see Sony make leaps and bounds in its 2013 TV effort (after all, once upon a time, it was #1). Whether or not this will happen remains to be seen—each of these new series will be available this spring, and we'll nab them up for testing quicker than you can say "Best Resolution Audio Visual Integrated Architecture."