Televisions
Giant Inkjet Printers Might Be the Secret to Cheap OLEDs
A California startup says it has solved the problem of large-scale OLED manufacturing.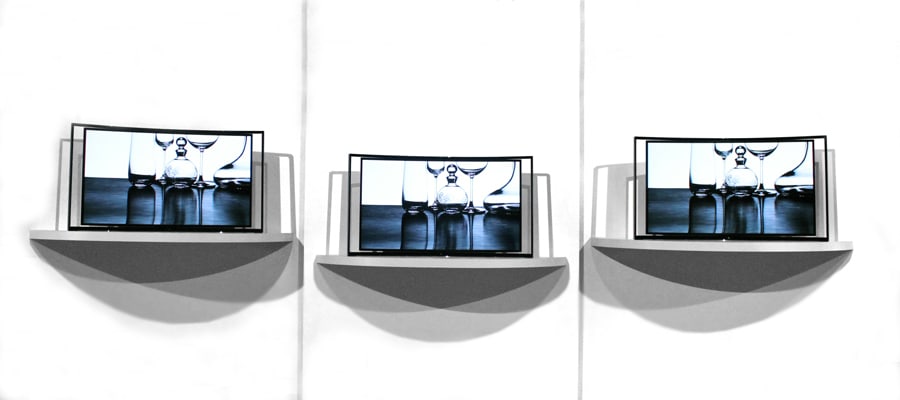 Credit:
This week, Kateeva unveiled a method for printing large OLED (Organic Light Emitting Diode) displays that may be a solution to industry-wide production issues. The idea is based on the concept of consumer inkjet printers, which create digital images by layering ink droplets onto a surface.
The biggest problem with existing OLED manufacturing methods is risk and cost. Because oxygen and moisture can ruin the organic compounds used in the production of OLED panels, manufacturers have to precisely deposit each layer of the diode within a vacuum chamber.
For this reason, large OLED televisions and displays are both rare and expensive—there are just two such TVs available in the U.S. (from Samsung and LG), and they both cost upwards of $9,000. Furthermore, manufacturing yields have been unsustainably small, preventing companies from producing OLEDs on a mass scale.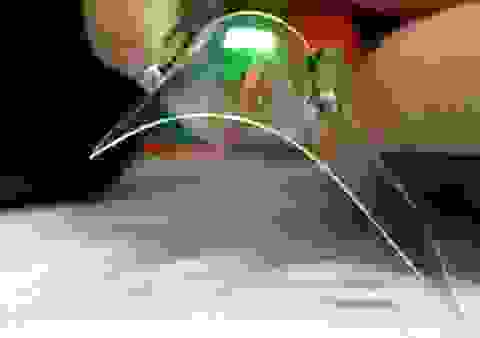 Kateeva's solution—available this week—is to use a movable platform that precisely "prints" the delicate materials onto sheets, just like an inkjet printer. The company claims its technology can print six 55-inch OLED displays per sheet, and can ultimately reign in production costs.
Companies have been experimenting with the printing concept for several years—long before OLED was a widely understood technology—but Kateeva has been refining the process to maximize efficacy. They use a nitrogen chamber, for example, instead of costly vacuum evaporation, to shield the diodes from air and moisture.
Vladimir Bulović, an MIT nanotechnologist and cofounder of Kateeva, told the MIT Technology Review that his company is simply emulating the careful methods of the semiconductor industry, which was itself plagued by early nano-scale production challenges.
OLED is a big deal. IHS has predicted global sales for flexible OLEDs will skyrocket from $21.9 million in 2013 to $94.8 million in 2014. And that's just the flexible component. In a press release, Touch Display Research told Kateeva that the wider OLED TV market will likely reach $15.5 billion by 2020.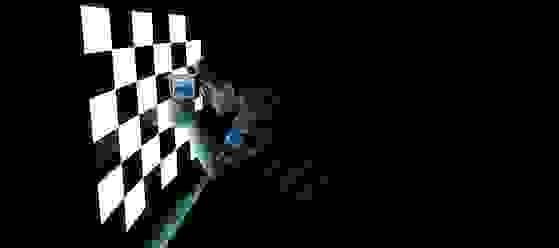 Here at Reviewed.com we've spent a good deal of time proselytizing the diverse applications of this technology, from TVs, to cameras, to wearable tech. OLEDs use less power, have essentially infinite black levels, and show more vibrant colors. And they can be made flexible for use in augmented reality glasses or smartwatches.
However, we've also pointed out that until producers are able to lower the manufacturing costs of this awesome technology—which we believe they'll eventually do—it will remain a fringe technology. OLED printing may be the solution, but will Kateeva be the torchbearer?
[Via: MIT Technology Review]