Televisions
How to Watch Game of Thrones Online
... and almost any other show on HBO, for that matter.

Credit:
You don't need to be a Maester of the Citadel to know that HBO consistently provides some of the best, most popular content on TV. And with the premiere of the Game of Thrones Season 5 right around the corner, the most important question on every fan's mind is: What's the best way to catch all the action?
It used to be that if you wanted to watch the best shows on HBO, you only had two options: sign up for a costly cable/satellite subscription or wait for the DVDs.
But with the advent of a new service—HBO Now—that's no longer the case. Want to watch HBO without signing up for cable? You finally have the chance.
HBO Now
HBO Now is a new standalone subscription service that, for $15 per month, will give you access to current HBO shows and a selection of movies and documentaries that you can stream online. It's a service that people have wanted for years, and it's the best way to watch shows like Game of Thrones online without a cable subscription.
But there's a catch: While HBO Now is slated to roll out to a number of devices eventually, it's currently limited to just a few—and will remain that way for at least the next three months.
If you want to sign up for it right now, you have to either do so via an Apple product—such as an iPad or the Apple TV—or be a subscriber to Dish's new streaming service, Sling TV.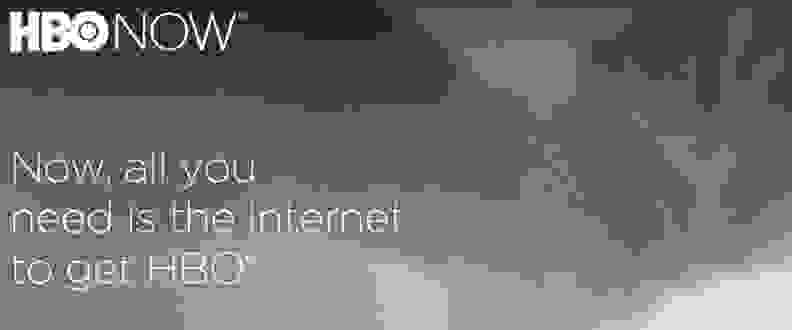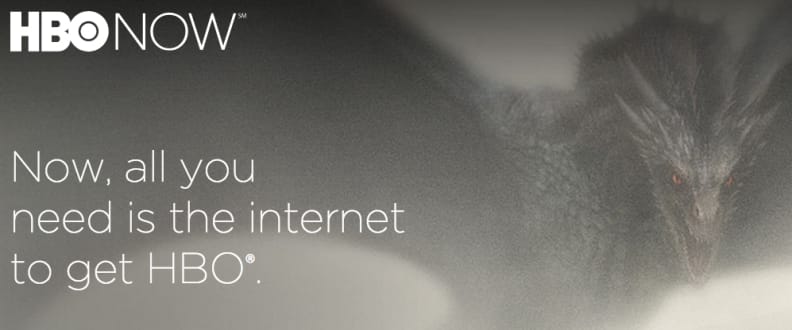 If you're going the Apple route then you just need the hardware to sign up, but you don't necessarily need one of those devices to watch. Once you're signed up you can watch HBO Now on any laptop or PC via the HBO Now website. This would allow you to theoretically push that right to your TV, but your individual setup may vary.
If you use Sling TV you can access HBO Now on any number of devices, including the Amazon Fire TV Stick or a Roku. This gives you more (and often cheaper) options for watching HBO on your TV, but you'll have to shell out for Sling TV's monthly rate and the $15 per month for HBO Now, as well.
Cable or Satellite
Of course, the simplest way to stay up to date with Game of Thrones and other HBO shows is to just add it to your existing cable or satellite subscription. While prices are going to fluctuate depending on your particular bundle and provider, if you're already paying for these services this is probably your best option.
If you're getting HBO through Comcast Xfinity or DishTV, you'll have access to a number of live HBO stations, HBO content on demand, and HBO's other streaming service, HBO Go.
HBO Go is a similar service to HBO Now, letting you watch pretty much any HBO show as well as a selection of movies and documentaries on smart devices, laptops, and various streaming boxes—even when you're away from home.
The total cost of this option is much higher, of course, but if you're already paying for cable and internet, it may actually be more cost-efficient to just add HBO than to pay for an entirely separate streaming service.
Unfortunately, this all comes with one more caveat: HBO Now is still only available for U.S. customers. If you live abroad—including in Canada—you'll have to continue to wait. But don't worry. HBO Now is coming.
Related Video