Televisions
LG Announces New OLED TVs
New lineup debuting at CES 2014

Credit:
LG Electronics has just announced three new OLED (Organic Light Emitting Diode) TV series, set to debut at next week's International CES in Las Vegas, Nevada. The new OLEDs are arriving on the scene just days after Sony and Panasonic announced an end to their OLED manufacturing partnership.
Last year, only two OLED TVs were available worldwide—one from Samsung, and one from LG. OLED TVs use a new panel technology that greatly improves overall picture quality, enhancing contrast and color fidelity.
Among the new OLED models is the world's largest UHD OLED display, the 77EC9800. The 77-inch TV sports LG's OLED panel technology, a curved form factor, and a 4K native resolution—offering 3840 x 2160 pixels.
The EC9800 is 3D-capable, fitted with LG's latest smart TV platform, and its curved design and leaf-shaped stand have already earned it the "Best of Innovations" award for CES 2014. It is also the only UHD (Ultra High Definition) OLED TV currently available on the consumer market.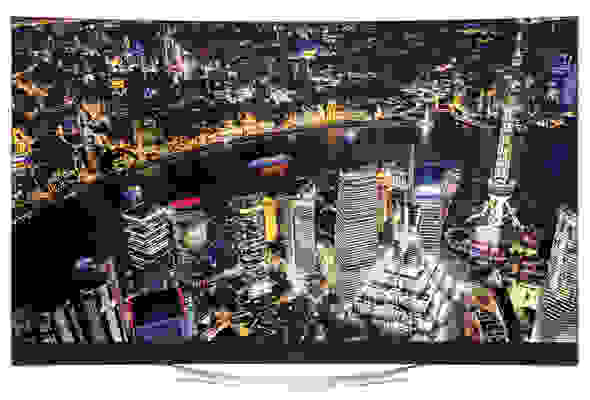 Alongside the 77-inch EC9800, two smaller 55- and 65-inch curved UHD OLED TVs will debut at CES next week, as well. According to the announcement, all of LG's new UHD OLED TVs will continue to use LG's WRGB sub-pixel format, which eliminates a color filter layer from the panel design and allows the TVs to be extremely thin—about the width of a pencil.
The 55EA8800 Gallery OLED that we saw in Berlin last year will make an appearance, too. The design-focused panel is meant to hang on a wall like framed art, blending into the home more attractively than other TVs. These flat-panel EA8800s will also sport 2.2-channel, 100-watt speaker systems inside.
Finally, LG confirmed an eco-focused curved OLED TV, the 55EB9600. The 55-inch EB9600 is built with fewer parts and a higher degree of recyclable materials than the other OLED models, earning it an Eco-Innovations award for CES 2014. So far, no pricing or availability has been confirmed for any of the new OLED series.
Source: LG Electronics