Televisions
Netflix finally adds offline viewing, but with a catch
It's about time, Netflix.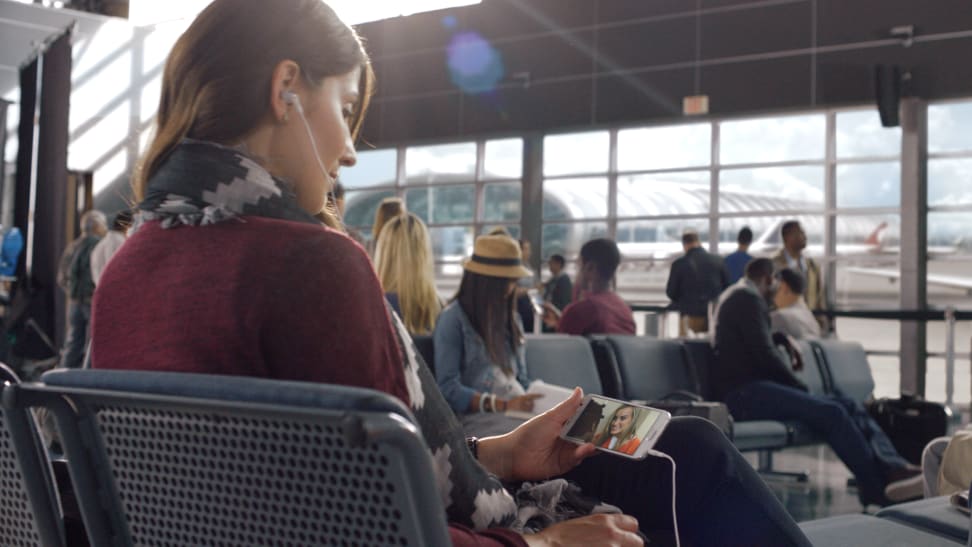 Credit:
Netflix has grown from scrappy startup to media empire thanks to its sprawling (and ever-changing) media catalog, replete with old movies, new movies, and tons of original content bankrolled by Netflix itself.
One thing the service has been missing for years? The ability to download that content and watch with you anywhere. That changes today, as Netflix is rolling out a new update that will let users hit a button to download a show to their device, making it available to watch later.
Of course, there's a catch: only some shows will actually be available for download. We just installed the new update and Netflix at least helpfully organizes downloadable titles into their own section.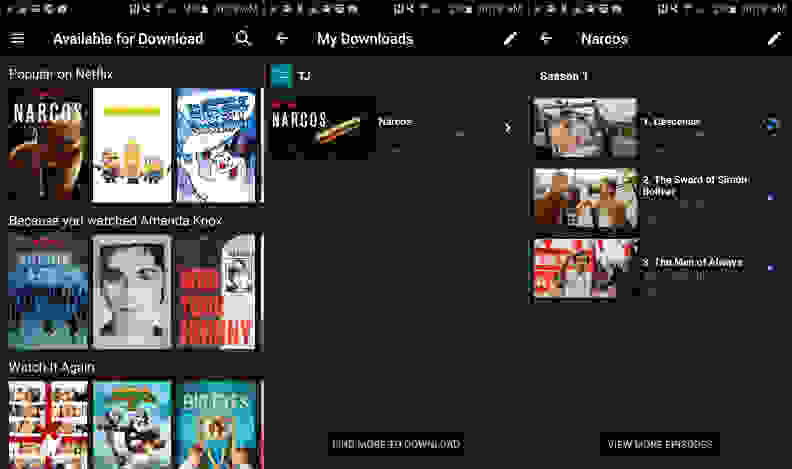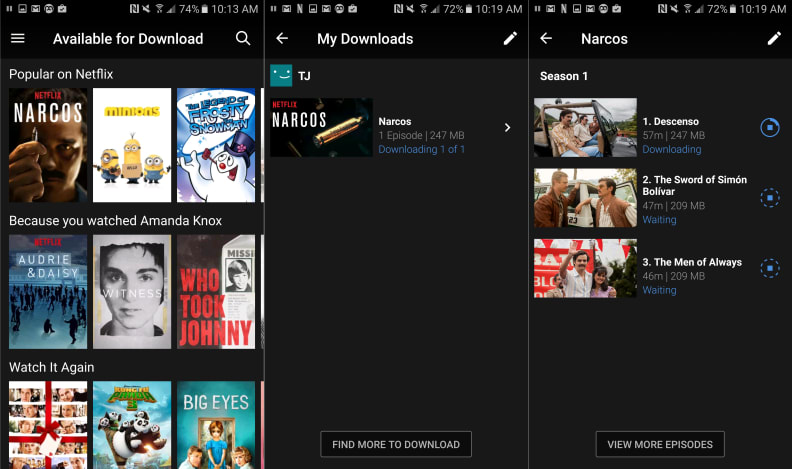 Downloading these titles couldn't be easier; you just tap what you want to watch and next to the "My List" button is a new "Download" option. You can download one show at a time, but you can tap multiple shows or episodes and they'll download in order until they're done. You can even do this across users, so you can start downloading a show for your kid and then move to your account and queue up a few episodes of Narcos for yourself.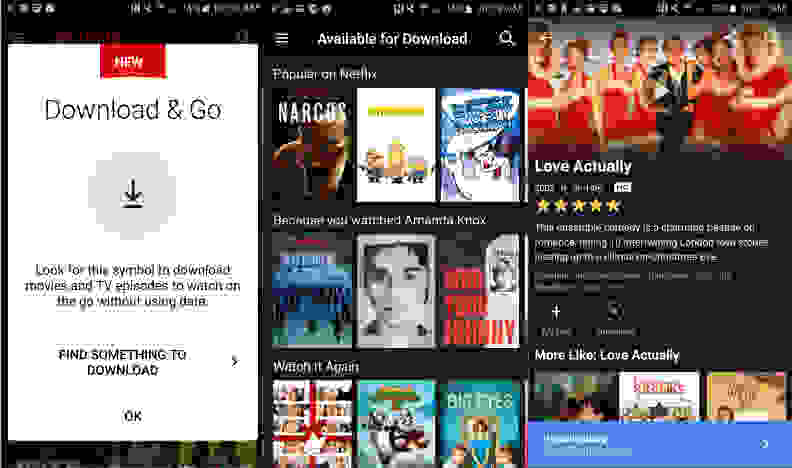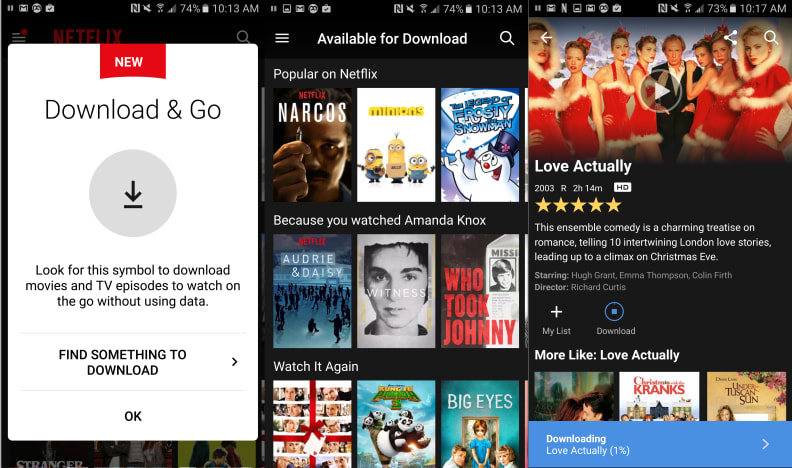 Episodes of Narcos rang in at around 250MB on my phone at the default "standard quality" setting and downloading one took about 5-6 minutes on my connection, while Love Actually was about twice as big. Bumping that up to the "High Quality" setting increases the size substantially, with an episode of Narcos weighing in at 1GB, though Love Actually only bumped up to 1.6GB. Downloading is only available by WiFi by default, but you can turn this restriction off if you want.
Downloading these titles couldn't be easier; you just tap the new "Download" option next to what you want to watch.
The initial batch of offerings is limited, but still quite good. It includes not just Netflix Originals like Orange is the New Black and Stranger Things, but also movies and shows like Minions, Boyhood, Mad Men, and The Imitation Game. It's unclear what percentage of Netflix's catalog is currently available for download.
The hangup with the rest of the content is likely due to the messy web of longstanding licensing contracts that allows Netflix to stream these movies in the first place, and those agreements may simply not allow for offline downloads.
Whether that changes over time remains to be seen, but given that every month tons of content enters and leaves the Netflix universe due to these agreements, it's safe to say it's an open question going forward.
In the meantime, Netflix lovers and road warriors can finally cross a requested feature off their wish list.