Televisions
New Display Tech Creates 3D Images You Can Touch
This tangible 3D tech lets you touch what isn't there.
Credit:
Whether you're watching Avatar or Jonas Brothers: The 3D Concert Experience, the appeal of 3D technology is the ability to see the action unfold (seemingly) right in front of you. Virtual objects are so close it feels like you could reach out and touch them… but those who try come up empty-handed.
Now that's about to change. Miraisens, a Tokyo-based spin-off of Japan's National Institute of Advanced Industrial Science and Technology, recently unveiled a prototype device that makes the intangible tangible—well, almost.
The company's groundbreaking 3D-Haptics technology generates 3D images that users can physically feel, grasp, push, and pull apart.
The technology generates 3D images that users can physically feel, grasp, push, and pull apart.
If this sounds too crazy to be true, it's because the technology works by playing tricks on your brain. Vibration patterns from a small fingertip device, coupled with 3D imagery, provide the illusion that you can touch what you're seeing.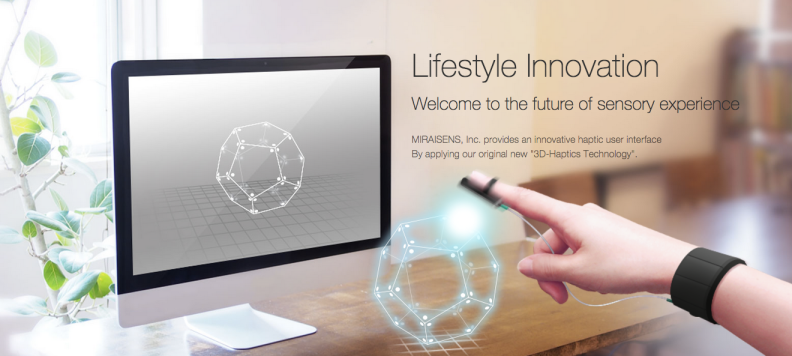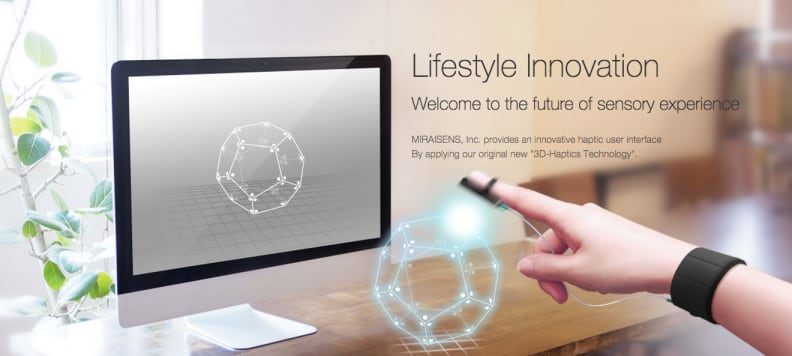 Miraisens says the technology will soon be available for purchase. Company officials foresee a whole slew of practical and fantastic applications, including the element of touch in video games. Users might also be able to physically mold virtual shapes that can then be 3D-printed, provide navigation assistance for people with visual impairments, or even aid doctors performing surgeries remotely.
It's not clear if Miraisens' 3D Haptics tech could someday be destined for movie theaters as well, but we're still eager to take the system for a spin.
At a time when social interaction increasingly occurs through smartphones and computer screens, it's comforting to think that we might soon be able to pull the two-dimensional world into our more familiar 3D reality.
---
---
Source: CTV Studio
Hero image: Flickr user "stephaniekac" (CC BY-NC-ND 2.0)