Televisions
NFL Ratings Plateau, Adding to Broadcasters' Woes
Broadcast TV's bellwether is treading water.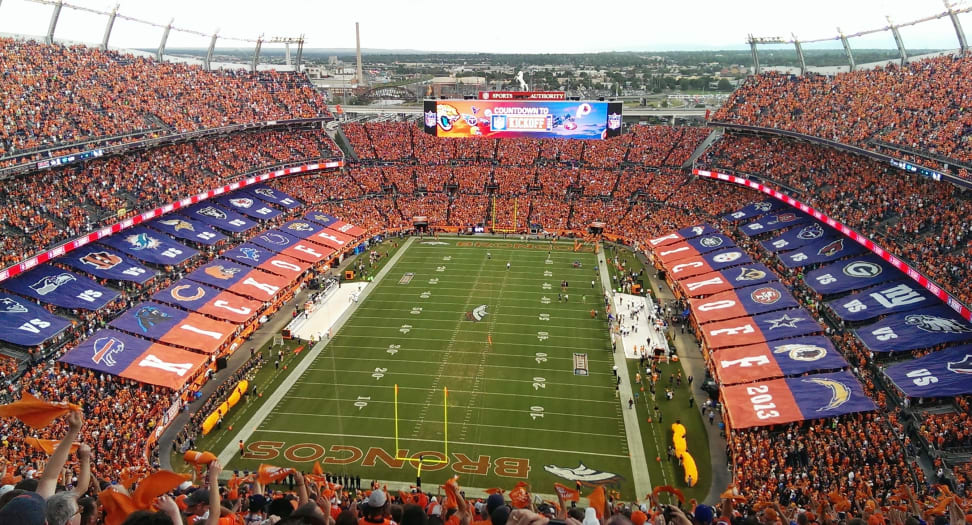 Credit: Flickr user "craigindenver"
The TV industry has been going through a rough patch of late. Overall subscriber numbers are in a slow decline, and a couple weeks ago media company stocks tumbled thanks to falling TV earnings.
Now Re/code reports that TV ratings for the NFL, usually thought of as the bellwether for broadcast TV, have remained flat for the last few years. NFL viewership has held at around 200 million viewers since 2010.
Last year, the number of unique NFL viewers actually declined slightly, from 205 to 202 million. Thursday Night Football saw a ratings increase, but only because eight games were moved from the NFL Network to CBS. This move gave the aggregate regular season ratings a boost, despite the overall decline.
As Re/code's Peter Kafka notes, flat ratings aren't necessarily a bad thing. But given the cord-cutting trend, the rise of streaming services like Netflix and Sling TV, and Apple's eventual TV service, the NFL might need to look elsewhere for growth.
It's getting a little easier to watch football as a cord-cutter thanks to the new NFL GamePass and DirecTV's expanded NFLSundayTicket.tv service. However, if the NFL wants to truly goose ratings (or at least profits), a simple streaming service that offers all regular season games live might be a good place to start.
Related Video