Televisions
Panasonic Announces World's First Ultra HDTV with 4K 50/60hz Input
Panasonic immediately puts HDMI 2.0 to use with the Smart VIERA TX-L65WT600.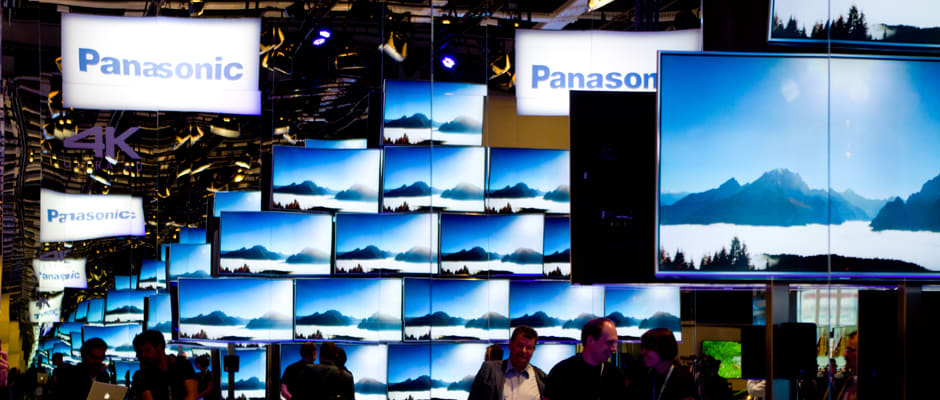 Credit:
Today, Panasonic premiered the world's first UltraHDTV with 4K 50/60hz input. The Smart VIERA TX-L65WT600 (release date and price TBD) is the company's first foray into the world of consumer 4K televisions.
Panasonic has been slow to move to 4K, choosing instead to continue focusing on plasma televisions. That stance is about to change: Markus Wagenseil, the Manager of Product Marketing, likened experiencing 4K for the first time to a short-sighted person putting on glasses after a life of visual impairment. That attitude permeated the entire press conference, indicative of Panasonic's emphatic investment in 4K from this point forward.
Visually, the Smart VIERA TX-L65WT600 promises to be as impressive as you would expect. The TV features 2,000 Hz Back Light Scanning to improve motion sharpness. Panasonic also promised improved 4K upscaling, as well as smooth panning of up to 120 frames a second.
About a year ago, we started to hear rumblings about a new HDMI specification that could handle 4K 60p content. The inclusion of HDMI 2.0—surprising, exciting, and well overdue—means the L65WT600 will support video signals up to 60fps. There was also good news for gamers and videographers: the inclusion of Displayport 1.2A essentially future-proofs the L65WT600.
The Smart VIERA TX-L65WT600 will feature Home Screen improvements based on user feedback—including a selection of pre-set home screens from various content providers like Youtube.
In addition to its new 4K TV, Panasonic presented the consumer version of the 4K tablet from earlier this year. There were also hints that Panasonic plans to have broadcast-capable 8K content available by 2020.
It's exciting to see Panasonic officially throw its hat into the consumer 4K ring. The question remains, though: Can the company narrow the distance between itself and its competitors in the UltraHD category, or did the manufacturer join the race too late?