Televisions
Philips Shows Off an Awesome TV You Can't Buy
Nine pico projectors extend the picture beyond the frame.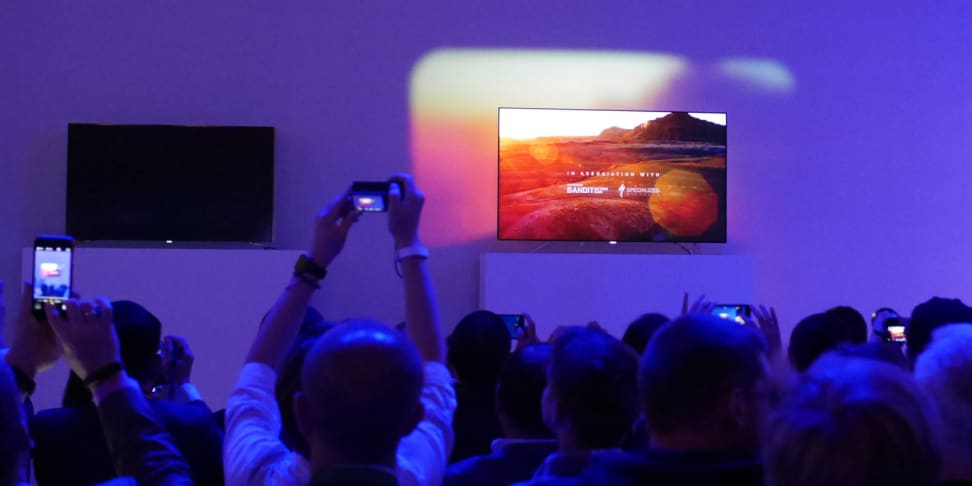 Credit: Reviewed.com / David Kender
Dutch giant Philips held its annual press conference at IFA Berlin today, debuting a number of great products that will likely never make their way over the U.S.
Same story, different year.
Chief among them is the Ambilux television, which drew oohs and ahhs from the assembled crowd. For several years, Philips has offered televisions with a colored backlight on the rear of the TV. Early generations simply cast a colored glow on the wall behind the TV, while more recent variants had four strips of LED lights that responded in real time to what was happening on the screen.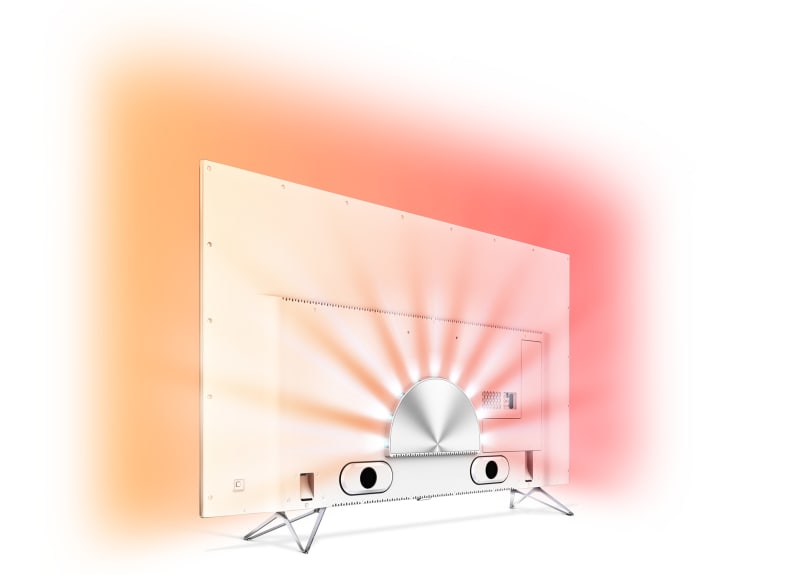 In other words, lots of greens on the screen meant a mostly green ambient backlight would be emitted.
The new Ambilux 8901 has taken this idea a big step further with nine rear-mounted pico projectors that extend the image from the screen to the wall. It looks a bit like making the jump to hyperspace in the Millennium Falcon.
Ogle the Ambilux 8901 all you like, but it's not coming to the States. You'll have to sate yourself with this Vine.
Brushing Up on Smart Healthcare Products
While the TV was perhaps the most exciting product to debut at the event, Philips' core business is in connected health. In fact, the TV and lighting business have been spun off in the past few years, retaining the Philips name rights but operating mostly independently.
Pieter Nota, CEO of Personal Health for Philips, introduced a new "health watch." IFA certainly doesn't lack for smartwatches, but this was the rare pitch that specifically positioned a watch as a health device. Tomato, to-mah-to, some might say.
The Philips Smart Shaver Series 7000 was also announced. The world's first connected shaver is alleged to improve your skin's health and your overall shaving.
For the little ones, Philips debuted Sonicare for Kids.
For the little one, Philips debuted the Sonicare for Kids. It's a smart toothbrush that pairs with a coaching app to teach kids how to brush, complete with animated monsters shown meticulously brushing their fangs.
We don't know whether we'll see any of these health products in the U.S., either, though there are undoubtedly plenty of frustrated parents who could use a hand with dental training. And who knows? Maybe they need a good shave, too.
Related Video