Televisions
Razer Aims to Bring "Hardcore PC Gaming" to the TV
I can play Goat Simulator from my couch? Yes, please!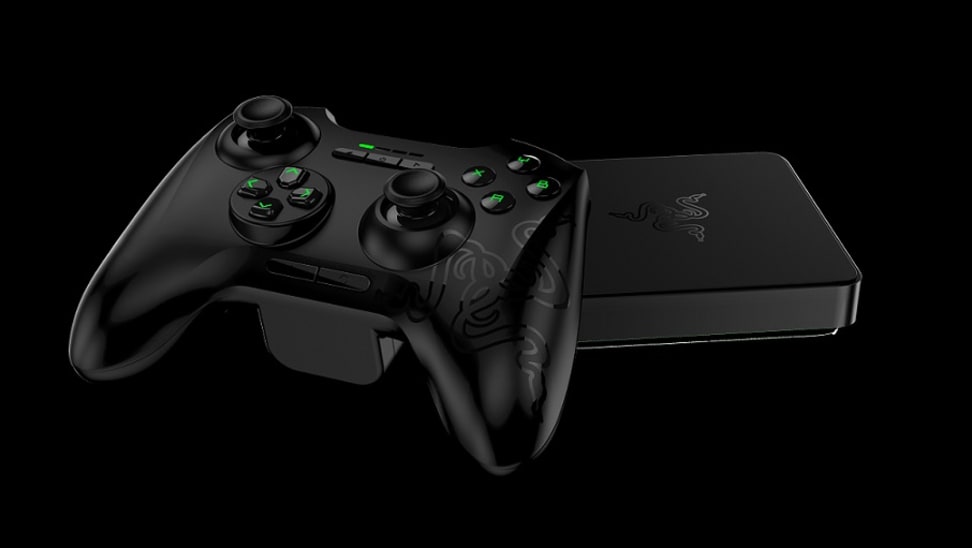 Credit: Razer
Gaming company Razer announced a range of new products earlier this week at CES 2015. Aside from its Razer Open Source VR (OSVR) headset, the bulk of them are aimed at bringing hard-core gaming to the living room.
Along with Android TV streaming, the Razer Forge TV system and its peripherals promise "hardcore PC Gaming" on your TV.
The Forge TV system includes the Razer Turret, a wireless keyboard and mouse designed to fit in your lap; the Razer Serval, a console-style gaming controller designed for Android gaming; and the Razer Cortex, a PC plug-in device that lets you stream PC games through your Forge TV.
---
Razer Forge TV
The Forge TV itself looks like a set-top box media hub. It's a little larger than the Apple TV, and will cost $99.99 as a standalone. Here's a quick look at its key specs and features:
Support for up to four gaming controllers
Ethernet and wireless connectivity
Bluetooth, USB 3.0, and HDMI output
Quad-Core Krait 450 CPU
16GB storage
2GB RAM


Along with Android gaming content, the Forge TV will offer the standard fare of Hulu, YouTube, and other content streams. But if you're going to choose the Forge TV over other competitors like the Amazon Fire TV and Apple TV, it's all about the gaming.
---
Razer Serval Gaming Controller
The Serval gaming controller isn't just for the Forge TV. With an adjustable game clip for your phone, it claims to be the ultimate gaming controller for all Android platforms.
Imagine being able to jump around in Goat Simulator on your TV with the precision of a real console controller. It comes complete with a directional pad, two thumbsticks, and oh-so-many buttons. Bundles with the Forge TV and Serval Controller will cost $149.99, with the standalone controller costing $79.99.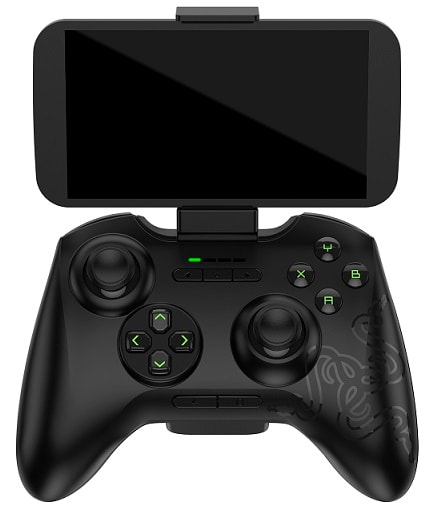 ---
Razer Cortex and Streaming App
The Razer Cortex system and companion app boasts low-latency HD streaming from your PC to your TV. It plugs into your PC and streams your gaming library through the Razer Cortex: Stream.
Razer claims it will support games from any publisher using DirectX 9 and above, delivering high frame rates, low latency, and full-HD graphics. The Cortex is offered free with purchase of the Forge TV, Serval, or Turret Keyboard. It costs $39.99 on its own.
---
Razer Turret Wireless Keyboard & Mouse
The last piece of Razer's TV gaming bundle is the Razer Turret. The Turret is a sleek-looking wireless keyboard and mouse that is meant to work with the Forge TV and Cortex streaming system.
Playing PC games on your TV wouldn't be the same without the precision aiming of a mouse. It is yet to be seen if the Turret will offer the same grade of control as a desktop keyboard and mouse, but it certainly looks futuristic. It will cost $129.99.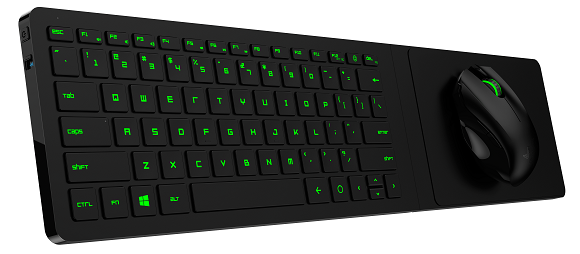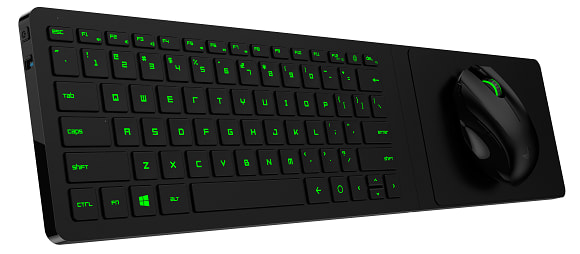 This ambitious quatrain of products is an interesting addition to the set-top box market. The Forge TV and Serval will available in the first quarter of 2015, with the Turret and Cortex: Stream coming in the second quarter.