Televisions
Samsung and LG Release Curved OLED TVs
One of Samsung's big announcements at CES this year is a 55-inch, curved OLED display, because... why not?
Credit:
Certain things are meant to be curved: bananas, for instance, Kim Kardashian, if you will. But a TV?
One of Samsung's big announcements at CES this year was a 55-inch curved OLED display, because why not? The TV itself looked stunning: The colors popped, the black levels were truly black, and the display was thin, in addition to being curved.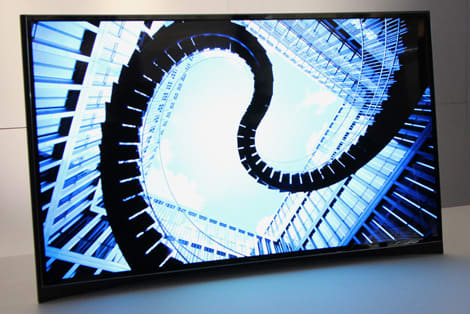 When we pressed a Samsung representative to explain the reasoning behind a curved TV, the rep responded by saying it was to give a more immersive, panoramic view. We'll have to take his word for it, since the only content shown on this oddly-shaped screen consisted of still images and colorful designs. The TV was truly a sight to behold, but we're skeptical as to its usefulness. For instance, sure, the person in the middle of the couch has a great view, but what about the guy on the end? Whatever the case, it was an entertaining CES sighting.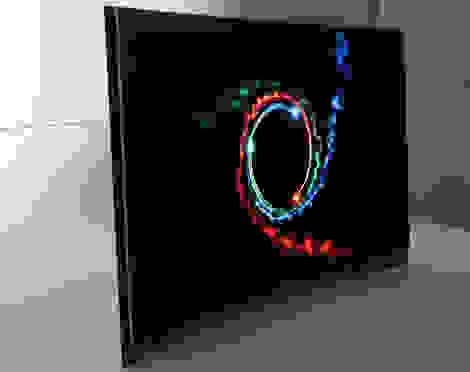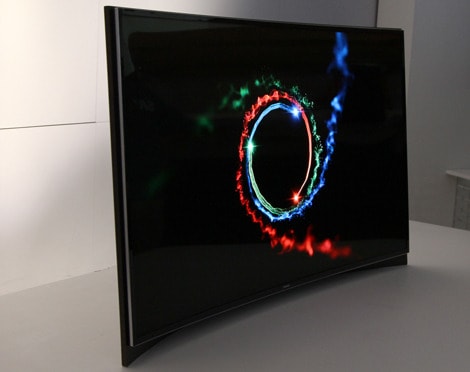 And just when we thought Samsung had gone a little too crazy in its television design, LG decided to one-up its Korean rival with a 3D curved OLED. We grabbed some of LG's 3D glasses and we'll admit: the effect is really impressive. Even still, the reservations we have about Samsung's curved model apply here, too.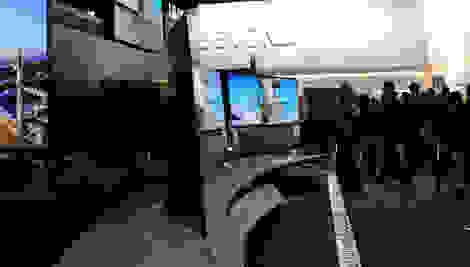 Industry speculations theorize that curved OLED screens are simply prototypes that may never become available. The real purpose may be to show off curved OLED technology for use in other products, smartphones in particular. Showing new tech on a much larger scale—like a 55-inch display—is certainly a clear way to get a point across.