Televisions
You can get an exclusive discount on this incredible TV
Bring the best quality to your living room.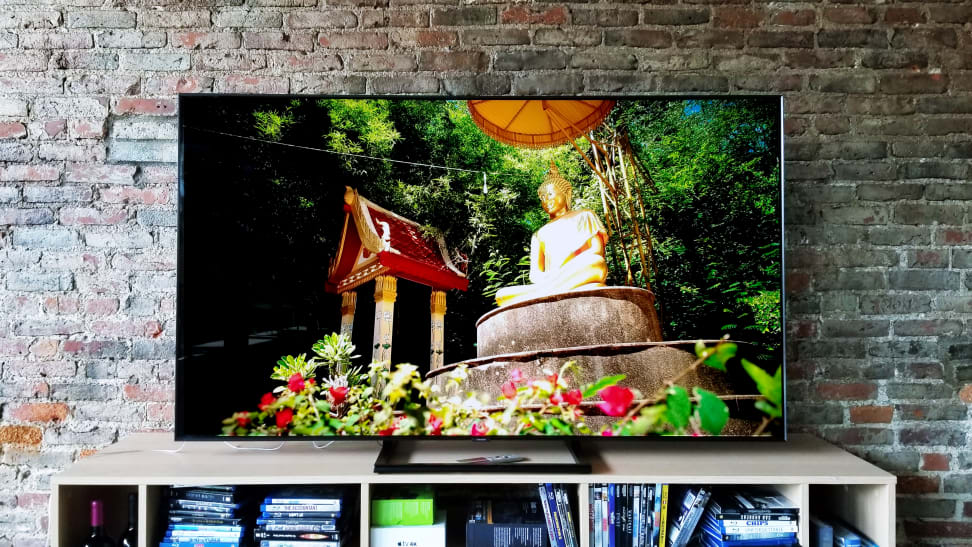 Credit: Reviewed / Lee Neikirk
Creating a good home entertainment center begins with a top-notch TV. We all want to be immersed in the big game or latest on-demand movie or the newest episode of This Is Us, so you might as well watch it on the best quality screen money can buy. Although LG OLED TVs are known for their impeccable picture quality, Samsung has a line of QLED TVs that make for some tough competition by providing an incredible viewing experience. Unfortunately, with this high quality usually comes a too-high price tag.
The Samsung 65-inch Q9FN QLED TV typically goes for around $3,000, which is often out of budget for most of us. But luckily for you, we got our hands on an exclusive offer from Massdrop on the Q9 QLED TV for just $2,499.99 (that's $500 in savings!). Now, this may seem a lot for a TV, but it's completely worth it for the insane viewing experience, and if you planned on upgrading to QLED anyway, you might as well get a nice discount at the same time.
When we tested the Samsung Q9FN, we loved the sleek and minimalist design and its added features like "ambient mode" that displays an image and the time or weather while the TV is off. The Q9FN also implements quantum dot technology (hence the Q), which boosts its light output and color volume to create amazing contrast that enhances the viewing experience.
If 65 inches is too small for you, the 75-inch model is also available for $3,999.99, which is $1,000 in savings compared to the regular price. To access these amazing deals, you do need to make an account with Massdrop, but it's free and will only take a few minutes of your time. This deal is only good until Friday, October 19, and there's a limited number of units for sale, so you shouldn't wait too long if you want a great price on this TV.
Prices are accurate at the time this article was published, but may change over time.