Televisions
Samsung Says "Me Too!" and Announces a 4K OLED
Samsung joins LG and Panasonic with demos of TVs that look really great. But you can't buy any of them yet.

Credit:
Samsung mentioned in its press conference yesterday that it was working on a 4K OLED, but this secret product did not get to grace the same stage as the enormous 98-inch S9. Today, however, the curtain was unexpectedly pulled back to reveal what the boys and girls back in the lab have been working on. The demo model, with no official name, no release date, and no price, was nonetheless beautiful to look upon.
By coincidence or not, LG did the very same thing today and surprised the hordes at IFA Berlin with a demo of its own 4K OLED. We've got a basic primer of both the 4K and the OLED technologies here. Suffice it to say that OLEDs are very expensive to produce even at the HD resolution, so there's no clear timeline for when we can expect an OLED at the 4K resolution.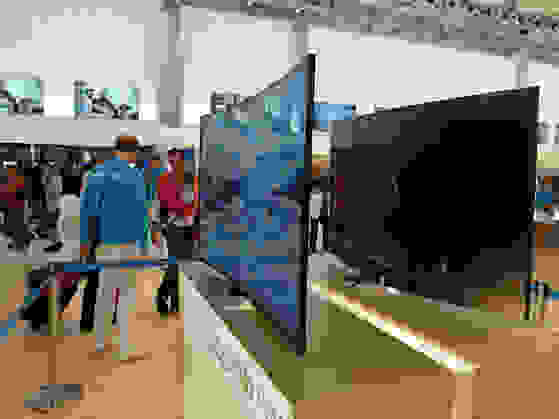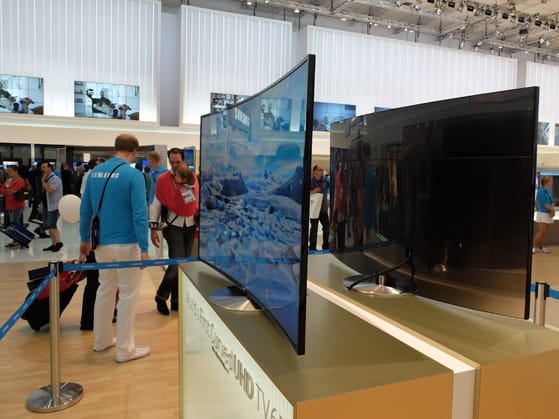 Samsung does have a 1080p OLED on the market already, and our review of it was glowing. Even so, the $9,000 price tag is probably enough to scare away all but the wealthiest and most ardent enthusiasts.