Televisions
Samsung wants you to replace all the pictures on your wall with $2,000 TVs
This TV doubles as a framed portrait when you're not watching it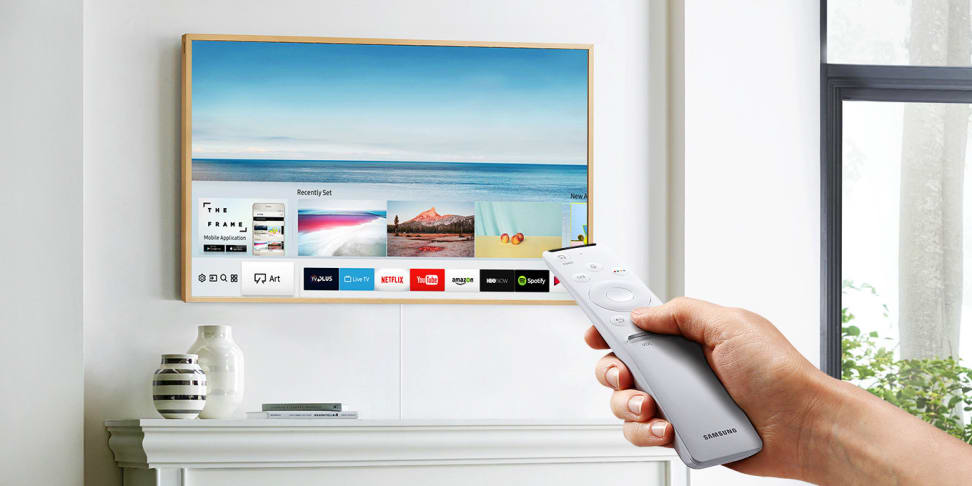 Credit: Samsung
Film enthusiasts will often compare a director filling the frames of a movie to a painter filling their canvas. Now, Samsung is making that notion a bit more literal with The Frame—a 4K TV that mounts flush against your wall and hangs like a work of art.
The Frame is the brainchild of Samsung's design team and world-famous designer Yves Behar. According to Samsung, the goal was to reimagine how a TV exists in our living spaces. The Frame is meant to compliment a room aesthetically (as opposed to a regular ol' TV that just sits there waiting to be used).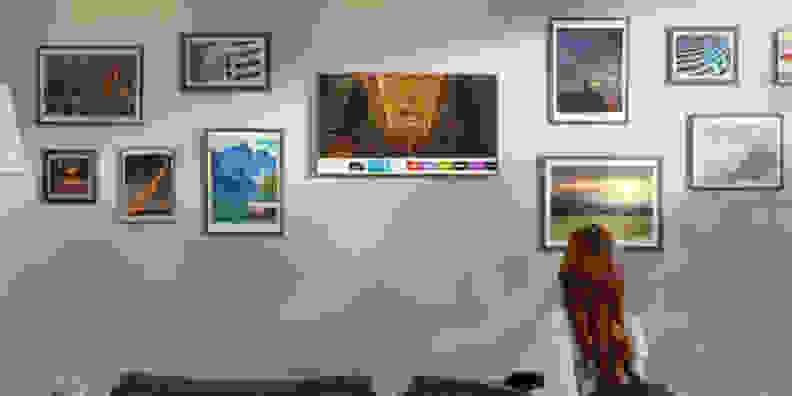 Like the name implies, The Frame's bezels can be customized to replicate the look of an actual portrait frame, and users can choose between black, white, walnut, or beige wood. If you're a cinephile in addition to being a fan of elegant design, you'll be happy to know that the TV supports 4K HDR, which hopefully means that it looks as good in use as it does when it's off.
When you're not watching TV, The Frame displays artwork.
When you're not watching TV, The Frame displays artwork, and users can choose from an expanding library of 100 pieces of artwork from 37 different artists. Alternatively, you can also use pictures from your own personal collection, if you're so inclined.
The Frame starts at $1,999 for the 55-inch model and $2,799 for the 65-inch model, and both will go on sale at Samsung's website on June 18.
Related Video