Televisions
Sideclick Is a Universal Remote for Cord Cutters
A simpler, streaming-friendly alternative to the universal remote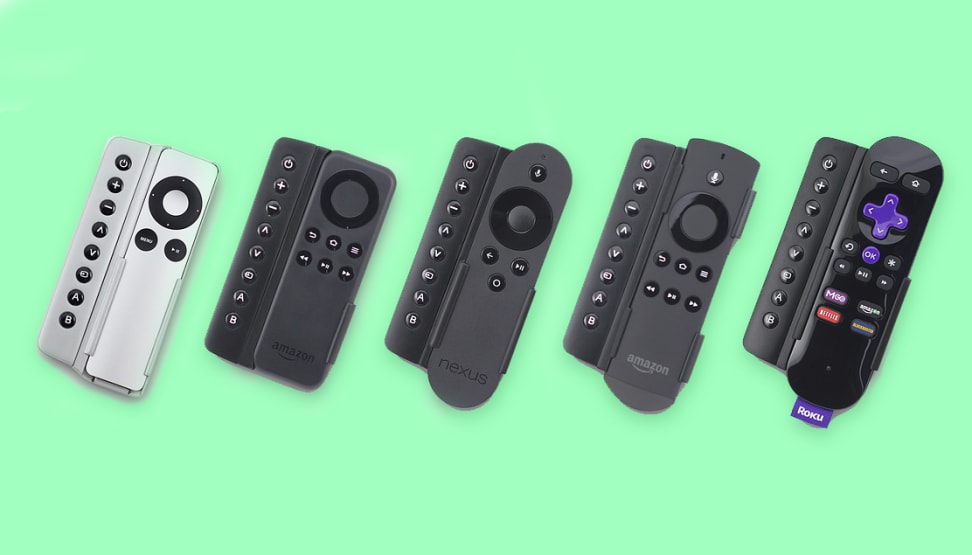 Credit:
If you're a lazy guy like me, you'll probably agree that the universal remote is the greatest invention since TV itself. But not every universal remote conforms to the demands of modern streaming media, and those that do are often mind-bogglingly complicated to set up and operate.
A new Kickstarter-backed product called Sideclick hopes to sidestep these hurdles by snapping a simplified universal infrared (IR) remote onto the tiny dedicated remotes that come with streaming boxes like the Amazon Fire TV, Amazon Fire TV Stick, Google Nexus Player, and Apple TV.
The concept is pretty simple: The Sideclick just snaps onto your streaming remote of choice, adding eight buttons: power, volume up and down, channel up and down, input, and two customizable bonus buttons.
The Sideclick's simplicity is a double-edged sword. If you only want the basics, it'll do the job. But if you want to access other TV functions like smart TV apps or main menu functions you're going to run out of buttons quickly.
Worse, the Sideclick's design isn't exactly friendly to home theater setups. You can program each of the eight buttons to work with any IR-compatible device, but each button can only control one thing. For instance, you can program the power button to switch on your TV and use the volume buttons to control your receiver. But you can't use Sideclick to power on your TV and your receiver; to do that, you'll need to use another remote.
The Sideclick itself can be used with any of the above-named streaming devices, but you'll need a different adapter clip for each one. So if you buy a Sideclick for your Roku 3 and later decide to switch to an Apple TV, you'll have to pick up the Apple TV adapter clip. Pricing for the clips is not yet available.
But here's the big reason Sideclick has already met its Kickstarter funding goal: It works with streaming boxes that use Bluetooth remotes, something most full-on universal remotes can't do. For some users, that's a big deal.
The Sideclick's creators don't expect to start shipping preorders until this December. There's no word yet regarding when the Sideclick might reach the general market, but you can expect it to retail for around $30 if it eventually hits store shelves.
Related Video