Televisions
VHS Finally Wins Format War as Sony Ends Betamax Sales
After 41 years, Sony's video cassette format is giving up the ghost.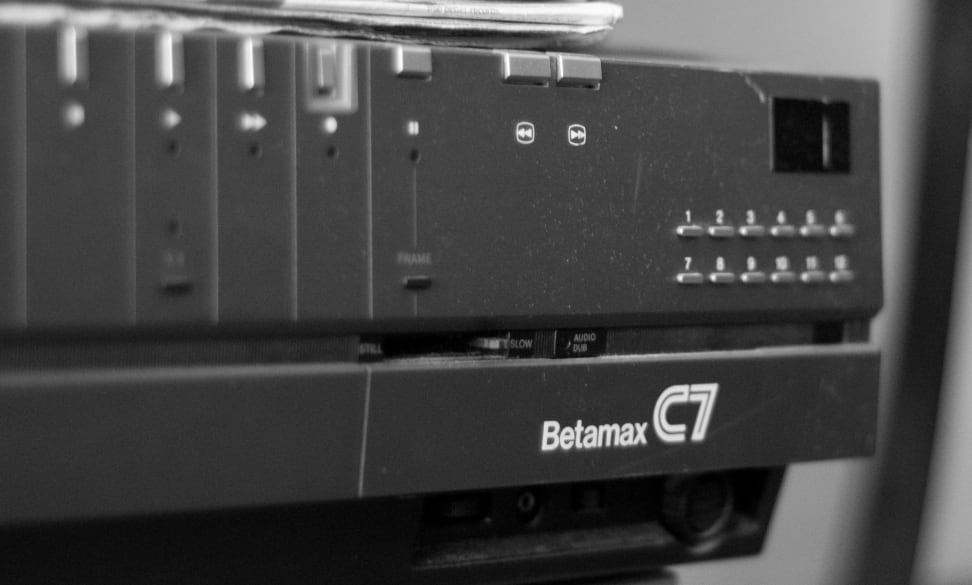 Credit: Flickr user "Joel"
No, Marty, you haven't gone back in time: After more than four decades, Sony announced this week that it will cease production of Betamax video tapes by March 2016. Hear that, VHS? You've officially won!
To the average consumer, Betamax may seem like a relic of a bygone era, but according to Sony CEO Kazuo Hirai, the format's features and functionality continue to "[resonate] ... with everything people desire and expect."
In particular, they resonated with users who want to record and archive cable broadcasts—a process deemed legal in the early '80s after Sony successfully defended itself against a lawsuit by Universal Studios and Disney.
But with the rise of digital broadcasts, DVRs, and downloaded media, demand for consumer archival tapes has waned. Indeed, Sony ceased production of Betamax tape players in 2002, setting the stage for this latest announcement.
So we finally say goodbye, Betamax. You had a good 41-year run, but it looks like it's time to settle into retirement.
VHS, are you ready for your next fight? You might want to start training now: HD 4K Blu-rays are coming next spring!
Related Video