Televisions
This is the easiest way to watch Thursday Night Football for free—from anywhere
Skip the crowded bar and watch your favorite team from your own couch.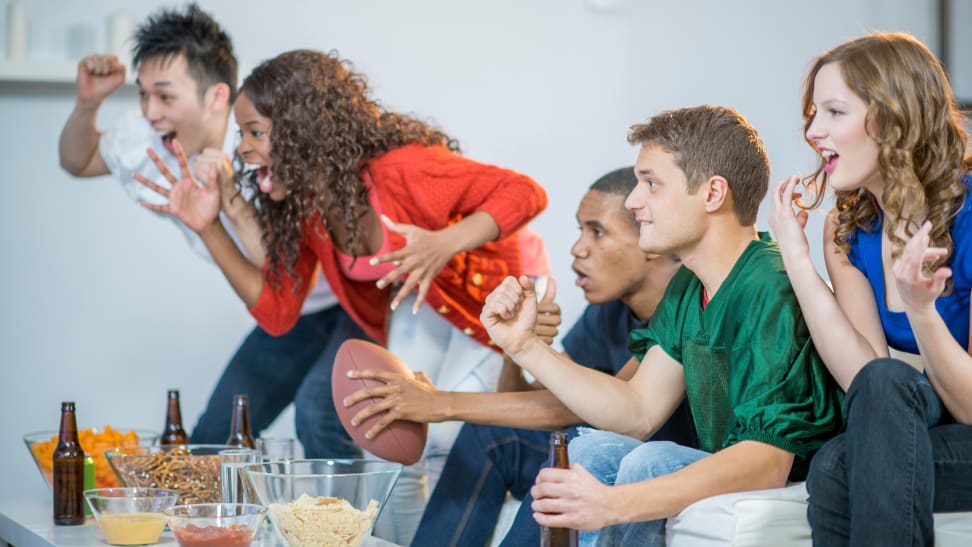 Credit: FatCamera / Getty Images
Football season is the best. You get to cheer on your team, spend more time with your friends and family, eat lots of great food, and run your own fantasy team. It's a seriously fun time of year.
But if you don't have cable at home, trying to stream the games online can be just as exhausting as always heading to crowded bars or friends' houses. Heading to a bar or a friend's house 3-4 times a week to catch the game can get old fast. Sometimes you just want to tune in from your own home, and there's an easy way you might not know about.
Free streaming with Amazon Prime!
Amazon Prime members can stream every Thursday night football game from Sept. 28 through Dec. 14, and the Christmas Day game, for free. Yep, free. That means you can watch the game on your phone or tablet (great if you're on the road or stuck at work) or via the Amazon Prime Video app on any number of devices. If you don't already have a Prime account, this is a perfect opportunity to get the free 30-day trial.
Whether you're devoted to your team only or you try to watch every game for your fantasy league strategy, you won't want to miss this lineup.
Thursday Night Football schedule
• Sept. 28—Chicago Bears at Green Bay Packers
• Oct. 5—New England Patriots at Tampa Bay Buccaneers
• Oct. 12—Philadelphia Eagles at Carolina Panthers
• Oct. 19—Kansas City Chiefs at Oakland Raiders
• Oct. 26—Miami Dolphins at Baltimore Ravens
• Nov. 9—Seattle Seahawks at Arizona Cardinals
• Nov. 16—Tennessee Titans at Pittsburg Steelers
• Nov. 30—Washington Redskins at Dallas Cowboys
• Dec. 7—New Orleans Saints at Atlanta Falcons
• Dec. 14—Denver Broncos at Indianapolis Colts
• Dec. 25—Pittsburg Steelers at Houston Texans
A more affordable way to catch every game
If you don't want to pay the annual $99 for Prime, just cancel the trial before it runs out. You can always have a spouse or roommate get their own 30-day trial to continue streaming NFL games and take advantage of all the other Amazon Prime perks. Prime members get free two-day shipping, access to thousands of streamable movies and TV shows, audio and digital books, and a lot more. See all the benefits of Prime here.
Even if you do decide to take the plunge and pay the annual membership fee, that $99 is a lot less than you'd spend at your local sports bar in a season, and it gets you 12 months of Prime benefits.