Televisions
The Nintendo Switch has a secret ability and it's genius
Experience Hyrule like never before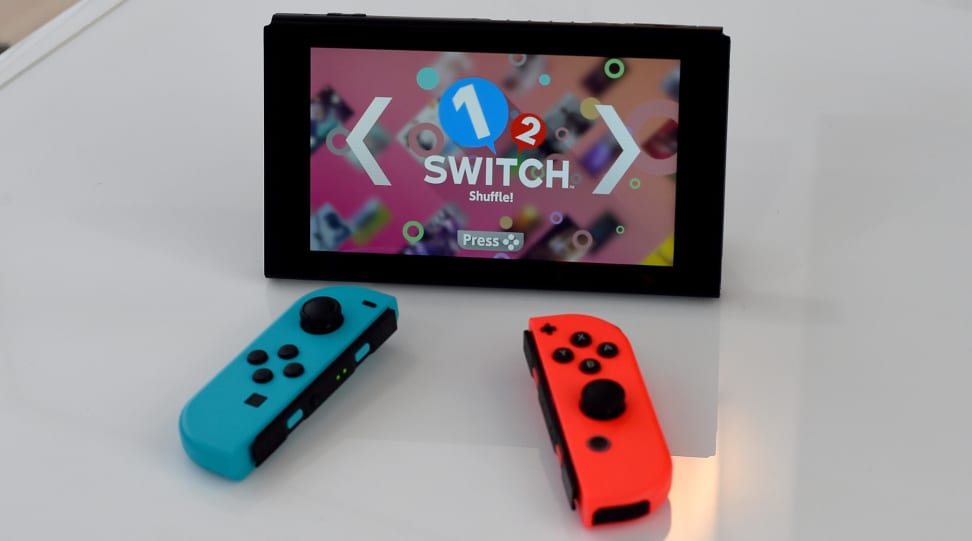 Credit: Getty Images
The Nintendo Switch is a gorgeous piece of hardware and one of the most innovative gaming consoles in years. The one thing it's apparently missing? Virtual reality. But one intrepid YouTuber is showing that Nintendo's new handheld may have a future as a virtual reality headset, too.
YouTuber Nintendrew, a retro game collector, recently turned his Switch into a working VR headset. To do it, he slipped the console into a Durvois Dive 7 headset, which is designed to accommodate tablets but fit the Switch perfectly—similar to Samsung's Galaxy VR headset.
Then, by unlocking a hidden web browser on the Switch, he was able to access YouTube, which houses many VR-ready videos. With everything in place, he watched a VR video of the opening footage from The Legend of Zelda: Ocarina of Time, one of the most popular Nintendo games of all time.
3D and VR videos work by taking a video and splitting it into two parts. These parts each play on half of the screen and lenses in the headset create the parallax effect that your brain uses to see the 3D, virtual world. There were some hitches, namely that it's just a YouTube video of a Nintendo 64 game, so the graphics were really jagged-looking. But still, a girl can appreciate the hacker's workarounds.
The real question now is why Nintendo didn't design the Switch to be a VR-ready console in the first place. Personally? I think it has something to do with its failed Virtual Boy system, a rough early VR gaming experiment. Though I appreciate Nintendo taking risks with its hardware, the Virtual Boy blunder is undoubtedly something Nintendo isn't eager to relive.
But even so, Nintendo may actually be prepping the Switch to one day be a true VR console. According to this enlightening article from Polygon, Nintendo is slowly warming up to the idea, and the detachable controllers would perfectly fit a VR-ready Switch.
Why the hesitation? It appears Nintendo wants to get it right the first time around, which is admirable. There are certainly plenty of bad VR headsets in the market, and Nintendo should be in no rush to join them. But it does seem like it's a possible future move, with Nintendo already patenting possible head mount designs.
Will the Switch ever become the portable VR console we deserve? We'll just have to wait to find out.
Related Video