Televisions
This is the most insane deal we've ever seen on an OLED TV
We've never seen this amazing OLED TV on sale for such a low price, but this is a limited deal, so it'll go fast.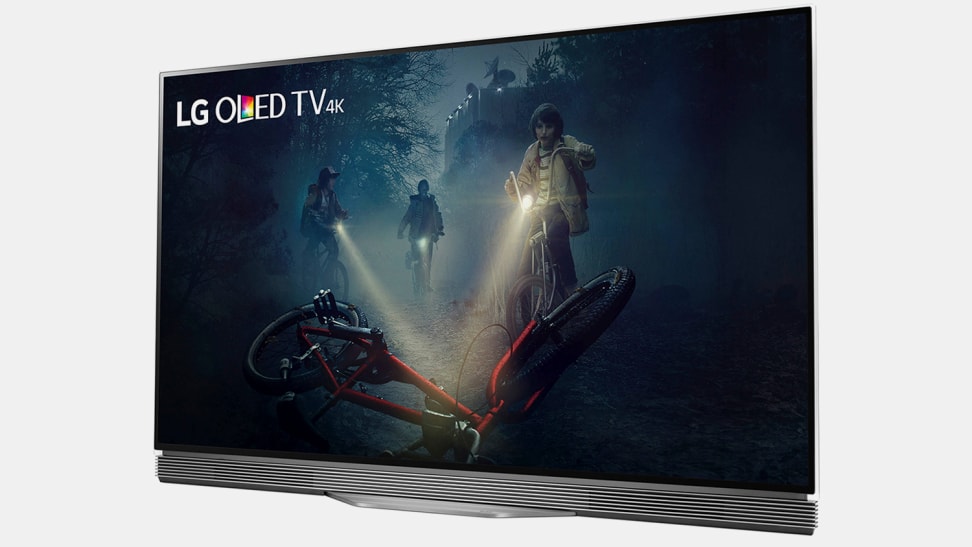 Credit: LG
The holiday shopping season, especially with Black Friday right around the corner, is a fantastic time to find a good deal on a new TV. And we came across an offer for an OLED model that kind of blew our minds a little bit.
Why should you opt for OLED?
First off, if you don't know what OLEDs are and want to know why they're such a big deal, check out our in-depth explainer. Basically, OLED screens offer a quality picture that other TVs can't compete with. As a result, OLED TVs tend to be a lot pricier. We test a lot of TVs here, and I'm confident in saying that even the worst OLED is better than any non-OLED option.
What's the mystery deal, already?
This morning, we came across a Massdrop deal on a 55-inch LG E7 OLED Smart 4K TV for just $1,799.99. Sounds kind of steep, right? Well, it's actually a massive discount, since this model typically sells for $4,000. Yep, Massdrop is offering a $2,200 discount on one of the best LG OLEDs on the market. We rank the E7 as second only to LG's flagship G7, and we still can't believe this deal is actually happening.
You do have to sign up for Massdrop to access the sale, but it only takes a few seconds. There's also a 65-inch model for $800 more (still a fantastic discount) if size matters to you. But this sale has a limited number of available units, so if you miss it, that's it.
Are there any other good TV sales yet?
Heck yes there are! Honestly, none of the TV discounts we've seen so far hold a candle to this one, but here are three other TV deals we've found that are pretty great (and a bit more modestly priced):
LG 55-inch OLED Smart 4K TV—$1,496.99 on Amazon (Save $300): The 2017 B7A LG TV is a great runner-up deal if you missed the limited Massdrop deal (or you just prefer Amazon's 2-day Prime shipping).

Samsung 55-inch 4K Ultra HD Smart TV—$897.99 on Amazon (Save $302): This 2017 model won our Editors' Choice award for its impeccable picture quality, and now you can get it for the lowest price we've ever seen. Not only is it the lowest price we've ever seen, but you can get it from Best Buy for virtually the same price ($899.99) if you'd rather pick it up yourself.

TCL 30-inch Roku Smart LED TV—$169.99 on Amazon (Save $30): This best-selling LED TV may only be 720p, but it'd be perfect for a youngster's bedroom, a guest room, or even in the kitchen, especially at this price.
Prices are accurate at the time of publication, but may change over time.