Televisions
Toshiba Announces CloudTV platform
Toshiba says TV platforms aren't "smart enough."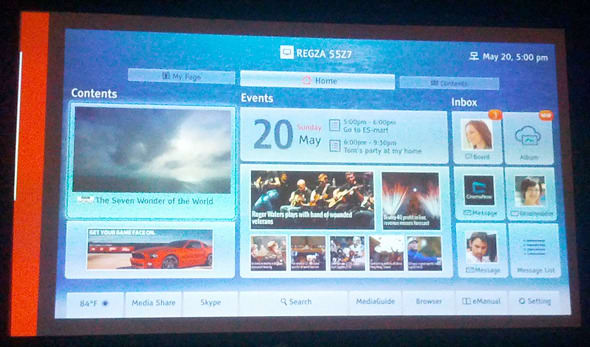 Credit:
Kicking off CES with an early announcement, Toshiba has proclaimed to the world that smart TV platforms aren't "smart enough." Thus, Toshiba ushers in an updated platform for their 2013 line of televisions. Unfortunately, they didn't demo this new platform, nor did they show much more than a PowerPoint presentation, but there were a few nuggets of tantalizing information that caught our eye.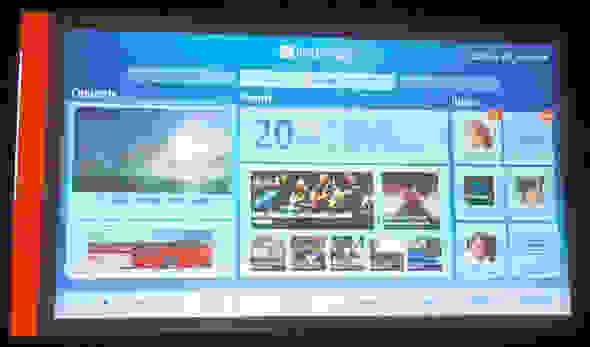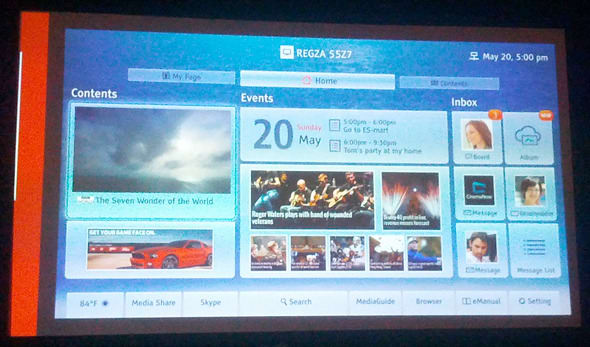 Know those apps on your tablet? Toshiba wants something similar for your TV
At Toshiba's event tonight, glowing front-and-center, was a slide exhibiting updated calendar, messaging, and news apps central to the new CloudTV platform. Overall, it appears that the general aesthetic and functionality available to the user will not change much, but the focus of the platform will expand. In more ways than one, Toshiba seems to be aiming to make your TV an extension of your mobile devices.
Notably, in addition to all the stuff the old platform was able to do, they want to start adding productivity applications that sync relevant information via iOS, Android, and Windows 8 apps. Because these apps will allegedly make use of your tablet or mobile's microphone, Toshiba claims that the new platform will be able to utilize your mobile's voice recognition software in order to control certain aspects of their newest televisions.
Apps, you say?
Smart platforms are no strangers to apps, but Toshiba more specifically outlined a focus on gaming and peer-to-peer applications for their CloudTV platform. For instance, they listed Skype as one of their launch apps, which would allow you to video chat with friends and family, assuming you have the equipment (but as of publish, no one has confirmed that the new TVs have cameras, so this is a strange thing to have at the moment). Photographs to indicate what the connectivity options will be for these new TVs are currently unavailable, so we can't say for sure whether or not problems will manifest, but until we know for sure, the question of connectivity remains a bit cloudy.
So how do I get it?
According to the presentation, the CloudTV platform will be available on the higher-end options in the Toshiba lineup for 2013, including the L4300, L7300, L7350, and L9300 series televisions. Users with the two entry-level series televisions will not get this platform, but these consumers probably weren't looking for internet options on their screen to begin with. No release dates have been set as of publish, but stay tuned: more to come in the following days.