Televisions
Twitch Expands Its Video Game Empire to Chromecast
Chromecast compatibility brings delight to cord cutters and gaming spectators.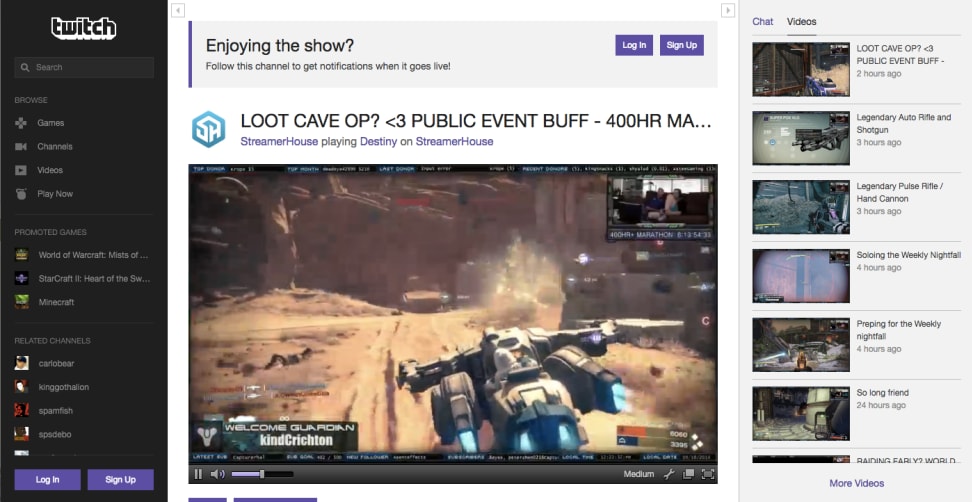 Credit:
Google may have lost to Amazon in the battle for Twitch—the uber-popular live streaming platform for video games—but that doesn't mean you won't be able to stream Twitch video through Google products.
This week, Google announced the addition of Twitch to its lineup of Chromecast music and video apps. Users will now be able stream content from Twitch directly to their TV, and—in tandem with the Twitch mobile app—chat directly with other gamers and viewers in the Twitch community.
With Chromecast accessibility, Twitch is only broadening its user base. Thanks to games like League of Legends, Twitch now has an audience of some 60 million gamers. In fact, the streaming service averages more primetime viewers than both CNN and MSNBC.
Clearly, the little San Francisco startup is taking over the world of professional video gaming, which—as suggested by Amazon's $1 billion acquisition—is gradually becoming a spectator sport of its own. You can already stream Twitch on Apple TV (via AirPlay), as well as Amazon Fire TV. So, if anything, Twitch is late to the game in providing Chromecast compatibility.
Tuesday's announcement also brought good news for fans of Sling, Disney Channel, iHeart Radio, and DramaFever—all of which can now be found on Chromecast. Not bad for a $35 HDMI stick.
Via: Slashgear
Source: Google Chrome Blog