Televisions
Valve Announces "The Big Picture"
Valve announced a version of their Steam gaming client optimized for TV screens. Will it change PC gaming?

Credit:
Valve Corporation, the Bellevue, WA-based software/digital-distribution comapny, has announced "The Big Picture on their Steamworks site.
Claiming "this revolution will be televised," Valve is promising "simple, easy-to-read navigation designed specifically for TV." Basically, it'll be a TV-dedicated version of their popular Steam gaming client adapted for full controller support, and graphically optimized for players sitting on the sofa across the room, rather than in a chair in front of a computer monitor.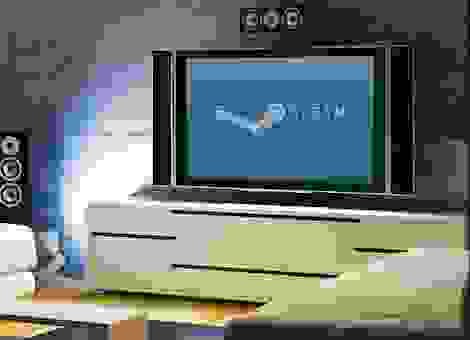 It's already possible to project a computer screen onto a TV, but results have varied, and there's still a big gap between PC and TV gaming. Valve might start to bridge this gap.
Valve promises to "take care of the rest", as long as your game "works well with a controller". While most of Valve's games are controller-enabled, most titles are still controlled by keyboard and mouse only. "Keyboard and mouse aren't going anywhere —users will be able to switch between input devices at any time."
No word yet on a release date or if Valve has any plans for PC-to-TV connectivity. Smart TVs have built-in WiFi and laptops are plenty portable, but tower computers will need plenty of extra wiring to bring the office and the living room together. We're curious to see how Valve works around this problem.