Introduction
Design & Usability
Easy to use as long as you've got some muscles.
Despite its 20 pound weight, the DC28 is very easy to use as long as you keep it on a single floor. With a number of design touches, it's simple and straightforward. To use the cleaner on floors, you put your foot on the marked spot on the front and pull the handle back: there is no release switch or foot pedal. This is easy to do (by not requiring much force), but it does produce a loud cracking sound that might make you think you've broken it the first few times you move it. The nozzle and wide nozzle can be stored on the cleaner body: the other tools have to be stored elsewhere.
The dirt holder is traditional Dyson and t's the best solution we've seen for keeping your hands clean.
The power cord for this cleaner wraps around two posts on the back, with no automatic rewind. The cable is just over 35 feet long, which should be enough for most situations. The dirt holder is traditional Dyson: press a button to remove it, press another button to release a trap door and dump the dust in the trash. It's the best solution we've seen for keeping your hands clean while emptying a vacuum short of an old-fashioned bag.
The hose of the DC28 Animal is a little unusual: it is built into the handle for the cleaner. To use it, you lift the red end of the handle, which forms the rigid end of the hose, then lift it off the back of the cleaner. An additional extension tube is also included, which we found provided excellent reach. We were able to clean out to a bit more than 15 feet away from the cleaner, and it added just over five feet and nine inches to our height for cleaning ceilings and lamps.
Features & Performance
Few vacuums can handle tall carpet this well, but may be too heavy for some delicate floors.
We were definitely impressed with the overall performance of the DC28 Animal, which scored highly in all of our tests. It's rare that we see a vacuum do this well against tough high-pile carpet cleaning, but the Dyson got up nearly two thirds of the dirt we put down. When dirt gets trampled deep into carpet fibers, you need both powerful suction and aggressive agitation from a brushroll to clean a carpet. The DC28 delivers on both accounts.
It's rare that we see a vacuum do this well against tough high-pile carpet cleaning, but the Dyson got up nearly two thirds of the dirt we put down.
While it didn't fail on our hardwood tests, it didn't do tremendously well, either. First off, the vacuum automatically starts with the brushroll on, which could damage older floors with glossy finishes. Secondly, it's extremely heavy and could gouge softer woods like wide-board pine.
Conclusion
If you've got carpet, you've got little time to snap up the DC28.
$500 is a lot to spend on a vacuum cleaner, but since Dyson stopped production of the DC28 Animal, prices on clearance stock have dropped drastically. It's a great time to buy this machine—even at MSRP, it provides a lot of performance for the money, achieving high scores across most of our tests. It is a complex product, though, and some users may be put off by the range of controls and cleaning tools on offer.
Science Introduction
The DC28 Animal is a beast of a cleaner: we found that it excelled in most of our tests on carpets and wood floors. It also did well on our pet hair test, doing an excellent job of removing the embedded pet hair from a carpet.
Dirt and Debris Cleaning
Best on high pile carpets — a pleasant surprise.
The DC28 Animal did pretty well on our tests with deep pile carpet: it managed to pick up a 63.1% of our test dirt, more than most other machines we've used. We saw slightly better performance with our tests on short pile carpet, but the DC28 Animal didn't wow us—73.5% isn't bad, but we've seen better. It did acceptably on wood floors, too, collecting 94.4%. One thing to note here, though: the DC28 Animal does automatically start in the medium pile carpet mode, which could damage a wood floor.
As the name suggests, the DC28 Animal is designed to pick up pet hair, and it succeeds. We found that it picked up the great majority of our sample hair very quickly, even managing to extract the bits that were ground deep into the carpet. For couches and rugs, a smaller pet hair cleaning head is also included, which we found also did an excellent job.
Vacuum cleaners have to do more than just pick up dirt and dust: they have to pick up other debris from the floor. Here, we found that the DC28 Animal did a decent job of picking up the rice, noodles and small coins that we use, with fairly consistent results across both carpet and wood floors.
Noise and Energy
Loud, but doesn't pull a ton of power.
We certainly wouldn't describe the DC28 Animal as quiet: we measured the average noise level at about 75 decibels. It's a bit lower than some cleaners, and it has none of the high-pitched grinding noises that we sometimes hear.
We measured power consumption at 1170 watts. While that's a lot, other vacuums often pull a lot more. Just be careful when plugging multiple items into the same socket when you're cleaning.
Meet the tester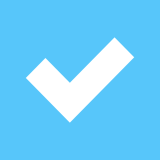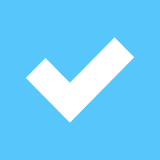 VacuumCleanerInfo.com Staff
Editor
VacuumCleanerInfo.com Staff is a valued contributor to the Reviewed.com family of sites.
Checking our work.
Our team is here for one purpose: to help you buy the best stuff and love what you own. Our writers, editors, and lab technicians obsess over the products we cover to make sure you're confident and satisfied. Have a different opinion about something we recommend? Email us and we'll compare notes.
Shoot us an email