Vacuums
2012 VacuumCleanerInfo Best of Year Awards
These are the best vacuums that we've had in our labs so far.

Credit:
Despite popular belief, not all vacuum cleaners are created equal. Some are best on carpet, others are better on hardwood floors. Some will leave behind more than 80 percent of the dirt that's embedded in your rugs. It's important to pick not only a good vacuum, but the best vacuum for your own needs. That's why we broke down our Best of Year recommendations into specific categories. Whether you need a cordless stick vac in the kitchen or a heavy-duty upright for cleaning deep-pile carpets, these are the best vacuums that we've had in our labs so far.
Vacuum of the year
(MSRP $299.99)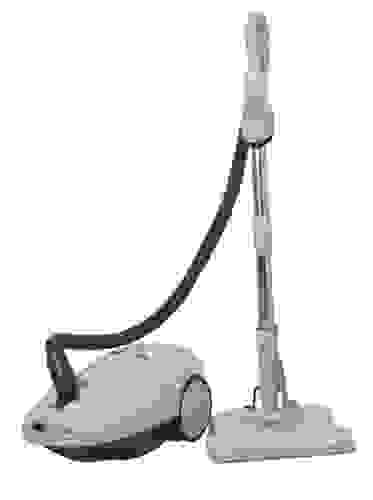 Most homes come with a combination of flooring types: wood, tile and carpet. The Kenmore Progressive 21514, made for Sears by Panasonic, does a great job cleaning on all surfaces, which is what makes it such a great vacuum. Its powered brushroll agitates dirt out of high pile carpet, while its floor brush is delicate enough for finished hardwoods and tiles. A smaller, powered brush had no problems picking up pet hair off upholstery, while a multitude of other included tools and a long hose reach nearly anywhere there's dirt. It's true that canister vacuums don't store as neatly as most uprights, but the Kenmore 21514 comes with on-board storage for cleaning tools plus a place to hook the stainless steel wand to keep the hose in place.
Read the full review of the Kenmore 21514
---
Best Canister Vacuum
(MSRP $299.99)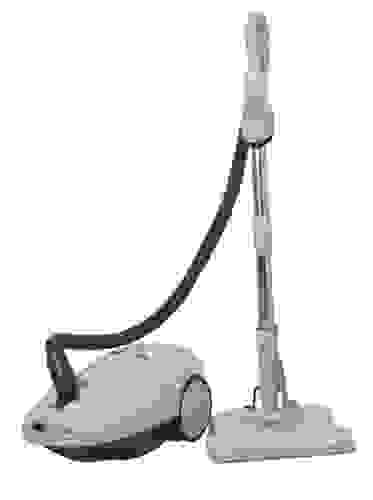 Canister vacuums may look similar, but their performance varies. We liked the fact the Kenmore Progressive 21514 proved an impressive cleaning machine while remaining easy to use. That's why it's not only our best canister, but our best vacuum cleaner overall.
Read the full review of the Kenmore 21514
---
Best Upright Vacuum
(MSRP $389.99)

The Dyson DC28 may be bulky and loud, but that's exactly what makes it such a good vacuum. In our tests, it showed off superior carpet cleaning that's only possible when strong suction combines with a brushroll powerful enough to agitate dirt out of the lowest reaches of a rug. As a result, the big DC28 was able to pick up nearly twice as much dirt as most other uprights we've evaluated. It won't fit under low furniture, and it may be too heavy for cleaning stairs, but it's the best choice for anyone whose home is covered in high-pile carpets. Bargain hunters should take note: The DC28 has been replaced in Dyson's lineup, so you can snag this vacuum for under $400—more than $250 off the original MSRP.
Read the full review of the Dyson DC28
---
Best Compact Vacuum
(MSRP $99.99)


The battery-powered Presto may not pack the punch of a larger vacuum, but it does a good enough job for around-the-house spills. We like how well it integrates a hand-held dust buster within the stick vac, which has a folding handle for easy storage. We found its battery ran out fairly quickly, and it couldn't pick up dirt from carpet, but we still say that it's a good choice for keeping in the kitchen as long as you've got tile, linoleum or hardwood floors.
Read the full review of the Hoover Presto 2-in-1
---
Best Value Upright Vacuum
(MSRP $99.99)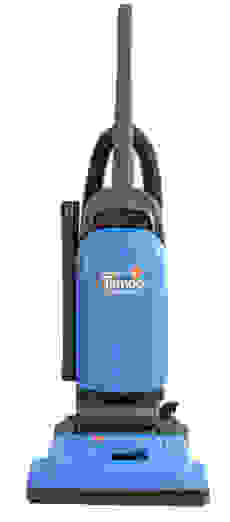 If you've got mostly carpet and don't want to spend a lot of money on a vacuum, the Hoover U5140900 Tempo Widepath is a good choice. It did better than many pricier uprights on high-pile carpet cleaning, and fared pretty well on short carpet, too. Plus, the price can't be beat. It shouldn't be used on hardwood floors, though. Since its powered brush can't be turned off, in our hardwood test it blew around dirt and dust instead of sucking it up.
Read the full review of the Hoover U5140900 Tempo Widepath
---
Best Value Canister Vacuum
(MSRP $89.99)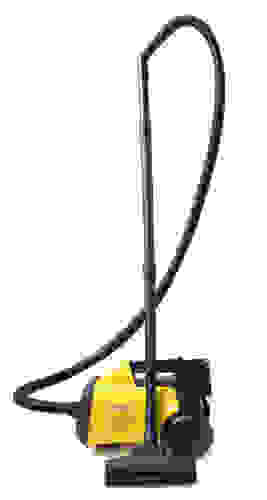 For debris, dirt and dust on low-pile carpets and hardwood floors, the classic Eureka Mighty Mite is a great choice. The compact, bagged vacuum has been around since the 1980s in various forms, and the latest 3670G iteration excelled in our tests. The catch is that the Mighty Mite is loud and occasionally unwieldy: the two-part wand doesn't telescope, and the cord doesn't automatically rewind. And without an agitating brushroll, it's useless on high pile carpet. Still, it's the best canister vacuum we've tested for under $100.
Read the full review of the Eureka Mighty Mite 3670G
---
Best Hardwood Floor Vacuum
(MSRP $299.00)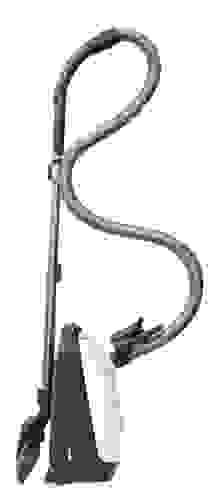 Just because a vacuum does a good job sucking up dirt doesn't mean it'll be gentle on hardwood floors. While heavier uprights could damage softer woods, the lightweight Miele Olympus S2121 canister was spot on when it came to hardwood floor cleanup, from larger debris to the finest dust and all kinds of dirt in between. Its lack of a powered brushroll meant that it wouldn't work on carpets, but it had enough suction to clean pet hair off of upholstery. Its telescoping stainless steel wand was ideal for users of any height, and changing bags was a cinch. We especially appreciated how quiet the motor was during all our tests.