Cord-cutting isn't just for television anymore. With better batteries and more powerful motors, today's cordless vacuum cleaners give you the freedom to clean where the mess is—not where the cord can reach.
That's why we rounded up seven of the most popular cordless vacuums—from Hoover, Dyson, Kenmore, Dirt Devil, and Electrolux—to see which one best fits your freedom-loving lifestyle. We timed how long their batteries lasted, measured how much dirt and debris they could pick up, and weighed them to know what they'd be like to lug up the stairs. We also looked for neat features—like a detachable hand vacuum, removable battery, or innovative storage solution.
In the end, we found that each battery-powered device presented a series of tradeoffs. For every aspect that peeved us, we found a feature that delighted. None of these machines could replace a full-size vacuum, but some might make your life a little cleaner.
Updated October 16, 2018
Advertisement - Continue Reading Below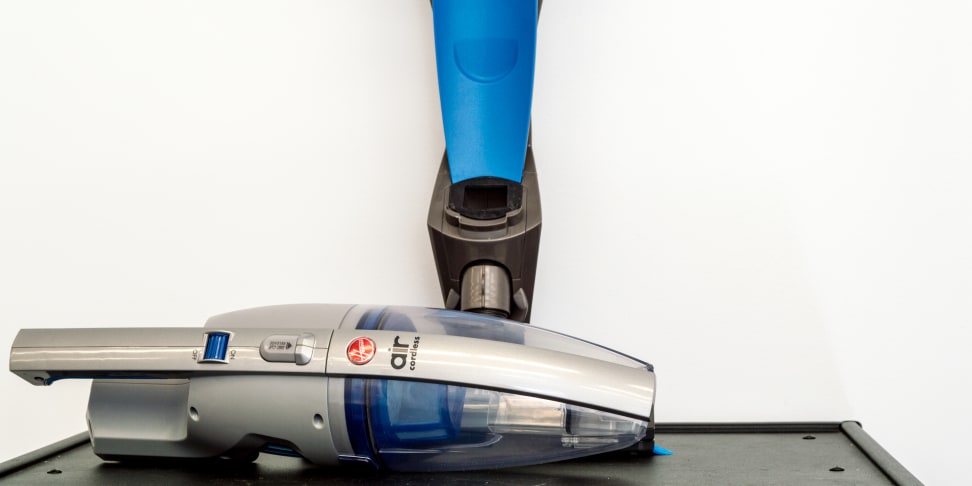 Advertisement - Continue Reading Below