Cord-cutting isn't just for television anymore. With better batteries and more powerful motors, today's cordless vacuum cleaners give you the freedom to clean where the mess is—not where the cord can reach.
That's why we rounded up seven of the most popular cordless vacuums—from Hoover, Dyson, Kenmore, Dirt Devil, and Electrolux—to see which one best fits your freedom-loving lifestyle. We timed how long their batteries lasted, measured how much dirt and debris they could pick up, and weighed them to know what they'd be like to lug up the stairs. We also looked for neat features—like a detachable hand vacuum, removable battery, or innovative storage solution.
In the end, we found that each battery-powered device presented a series of tradeoffs. However, if you want the best suction, battery life, and easy-to-use features, the expensive Dyson V10 Absolute (available at Amazon for $514.04) will delight you.
Here are the best cordless vacuums we tested ranked, in order.
Dyson V10 Absolute
Dyson V8 Absolute
Dyson V6
Kenmore 10341
Dirt Devil Extreme Power
Electrolux Ergorapido EL2081A
Updated December 11, 2018
Advertisement - Continue Reading Below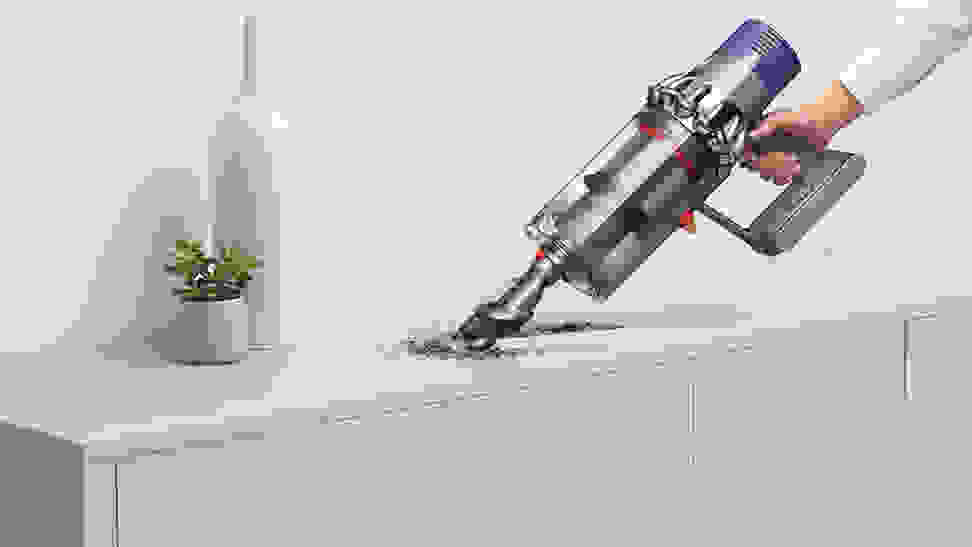 How we tested
The tester
Hi, I'm Jon Chan, the senior lab technician at Reviewed. If you clean with it, it's likely I oversee it's testing in our labs. That includes everything from detergents to full-sized vacuums. When it comes to cordless vacuums, I like models that provide excellent battery life and value.
The testing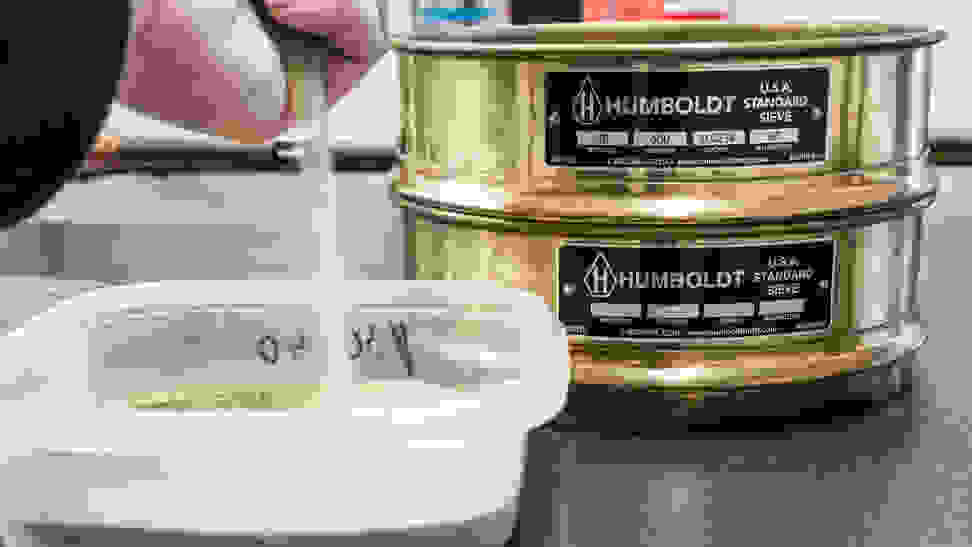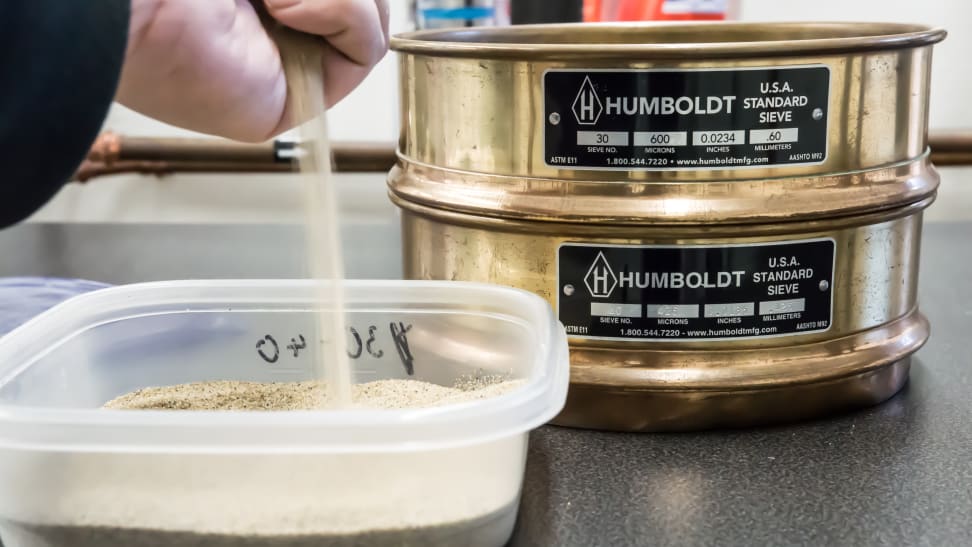 When we test cordless vacuums we're looking for long battery life, ease of use, and powerful suction. To test battery life, we charged each model for 24 hours. After, we ran them on their max settings and timed until they stopped working. We also checked to see if the battery life matched any advertising or claims. In the instance they didn't match up on the maximum settings, we adjusting to see if under the ideal conditions the vacuum can make the distance.
Ease of use if about how quickly we can change the attachments, plug in the charger, store the unit, and empty the bin. We noted how intuitive the design was and if we could figure it out without looking at the manual.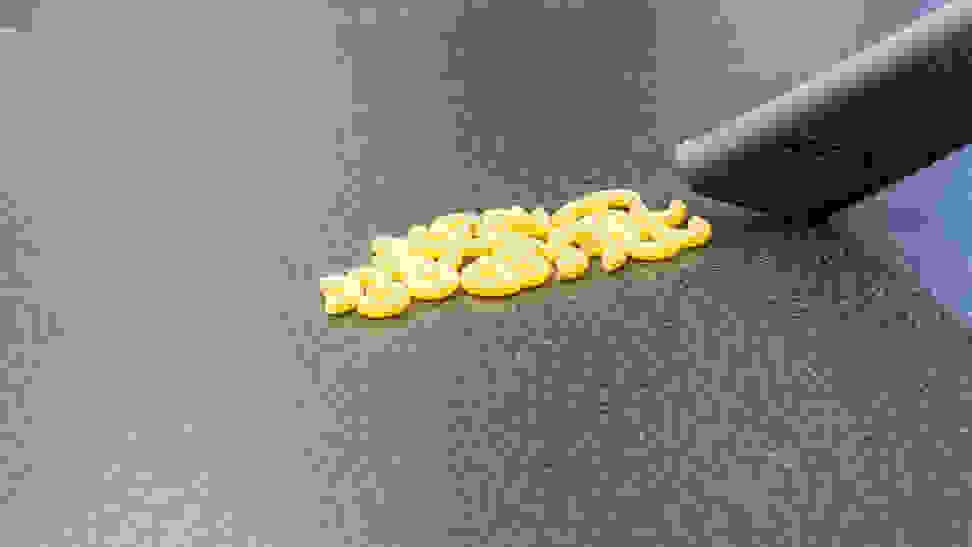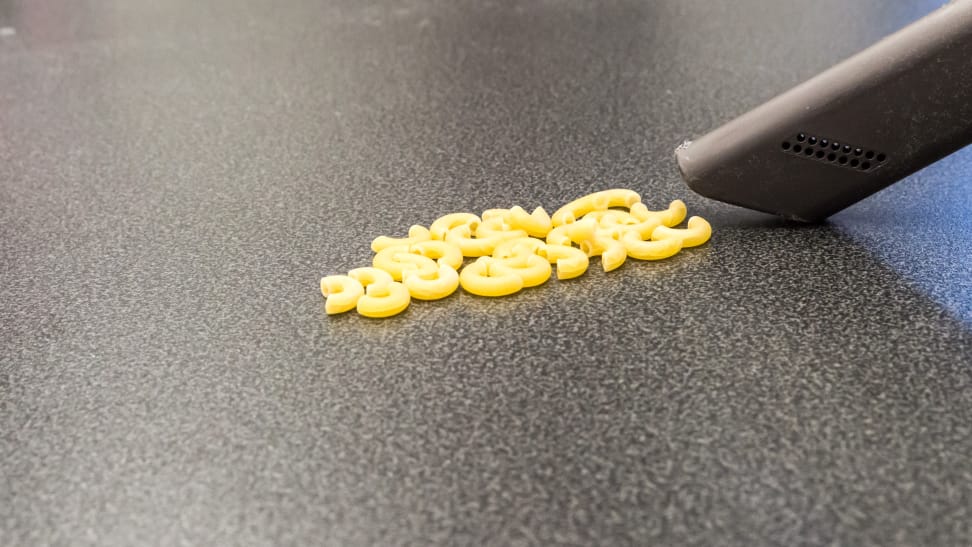 To test cleaning power, we placed 20 grams of dirt on a testing platform covered in medium-pile carpet. The sand was sifted through a specialized mesh to ensure a consistent size of grains between 420 and 595 microns. After evenly spreading the sand, we ran each vacuum over the carpet once on max settings. We also checked to see if each vacuum could pick up large debris like uncooked rice and macaroni. This test was done with both the motorized head and crevice tool.
What you should know about cordless vacuums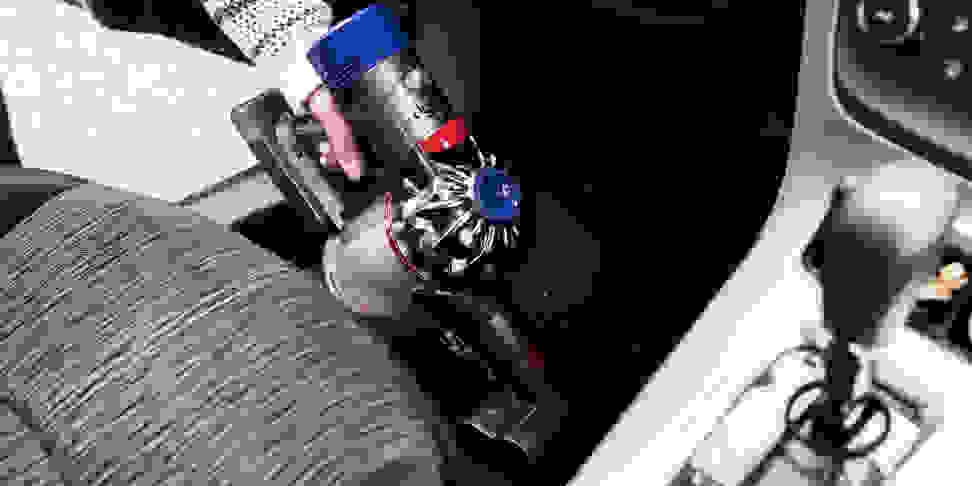 Can cordless vacuums replace regular ones?
If you're willing to pay, a cordless vacuum can stand toe-to-toe with a full-sized vacuum. Our top pick has a suction force similar to that of a regular vacuum, but can only do so for about nine minutes at a time. For most other models, you can expect similar performance on hardwood floors and reduced pickup on regular carpet. For the most part, cordless vacuums are supplementary cleaning tools to be used in between heavier cleaners or in situations where a full-sized vacuum is too cumbersome.
What's the difference between cordless vacuums and hand vacuums?
In many cases, the only difference is the extender that allows the brush head to reach the floor. Rarer are two-in-one–models that have a hand vacuum built into a larger chassis.
---
---
More articles you might enjoy
• The Best Handheld and Car Vacuums
• The Best Affordable Robot Vacuums
Advertisement - Continue Reading Below