The Best Handheld Vacuums of 2019
By Jonathan Chan, October 04, 2017, Updated February 05, 2019
It can be a hassle to bust out your full-sized vacuum when you've got a mess to clean up in the car or the kitchen. That's where a handheld vacuum can help. Lightweight, easy-to-store, and battery powered, they're a great defense against dirt.
While some of these smaller units can be every bit as tenacious as their larger cousins, they often force tradeoffs. For example, more powerful suction can hurt battery life, and a lighter cleaner can cost more.
That's why we rounded up ten of the top-selling handheld vacuums to see which one is worth your hard-earned cash. From pricey Dysons to affordable Dirt Devils, we subjected every vacuum to a week-long battery of real-world tests. In the end, we evaluated the results to determine which models are best for your home.
Updated February 05, 2019
Advertisement - Continue Reading Below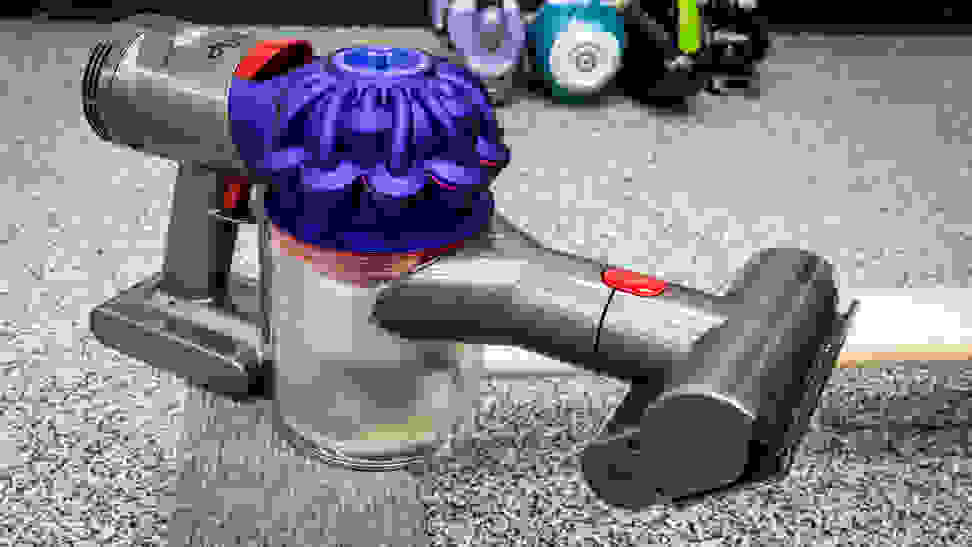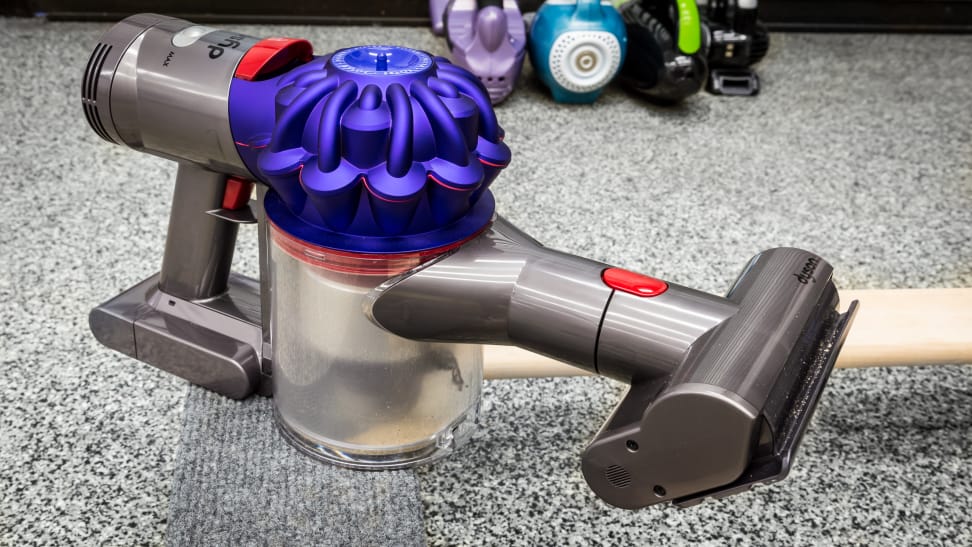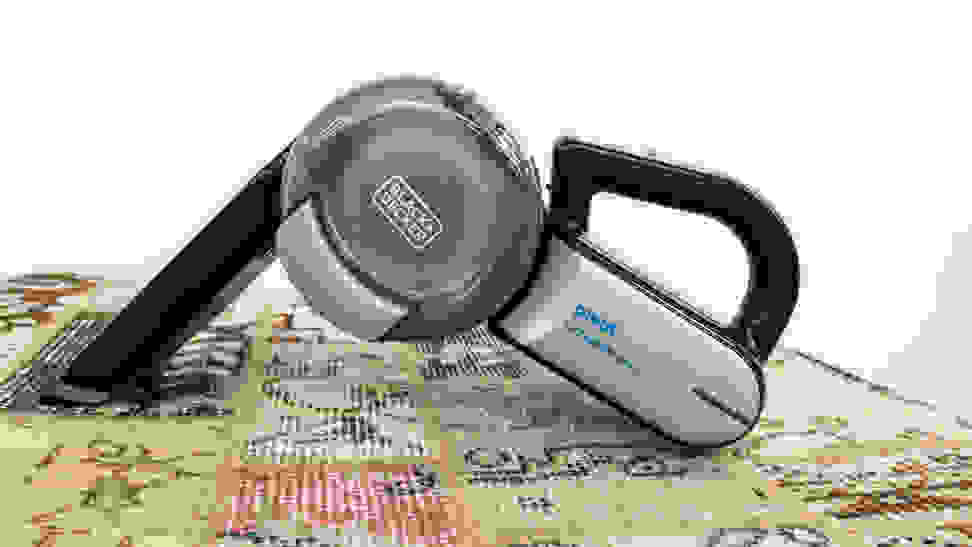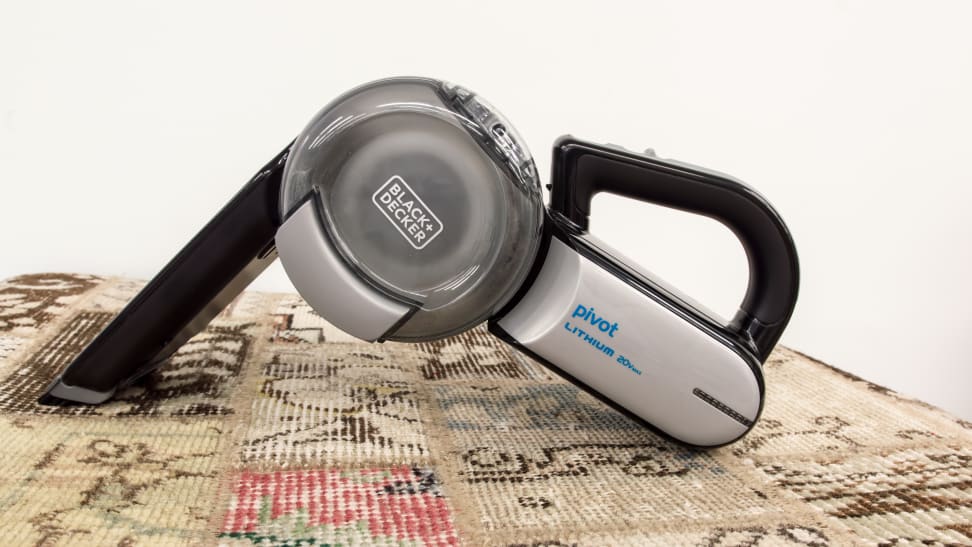 How we test
Testing vacuums and picking a winner was a three-step process. The first step consisted of weights and measurements. Out of the box, we put on the heaviest attachment and placed the vacuum on a scale. We then measured the "reach" of each vacuum: how far it extends from your hand for cleaning.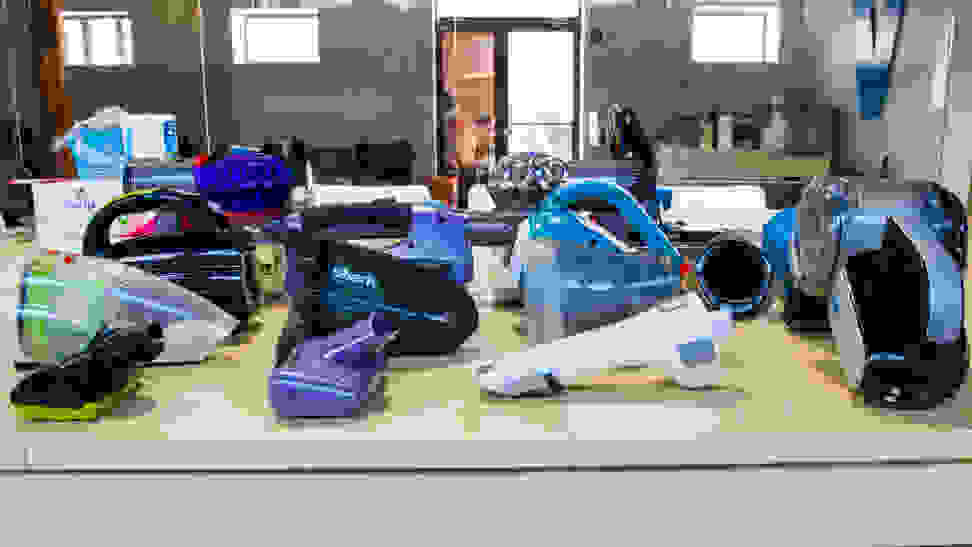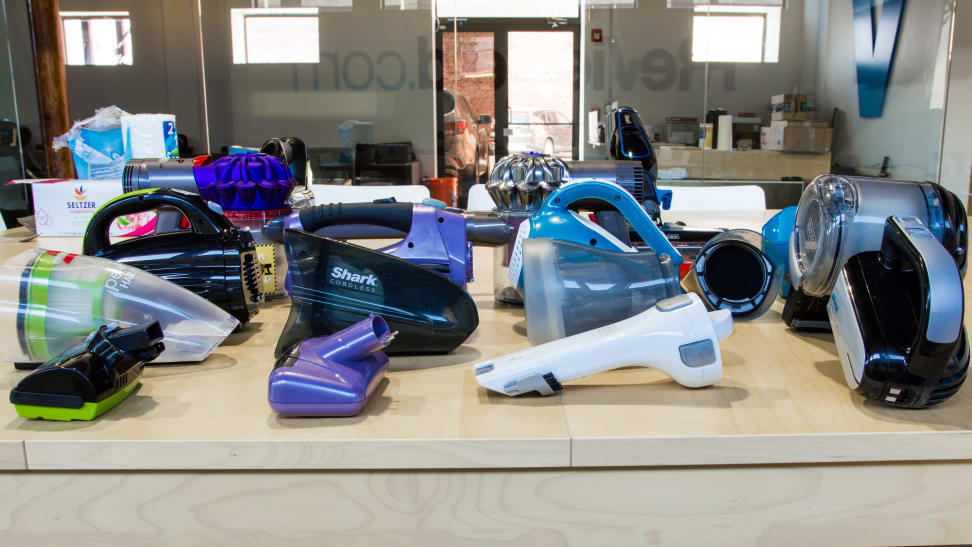 Next came the performance tests. We measured battery life and pickup of dirt, crumbs, and pet hair. To make everything fair, every vacuum was allowed to charge for 24 hours before and after the battery test. If a powered brush head was available, it was attached. All tests were performed on the highest power settings.
Finally, we took our top picks and brought them out of the lab and into a dirty car. We put uncooked rice on the floor to simulate debris like tracked-in road salt and discarded snacks. We stuffed pet hair between the seats, and scattered dirt all over the trunk.
We also judged our top picks based on how easy it was to change attachments, and how balanced each vacuum felt in hand during cleaning.
Advertisement - Continue Reading Below