Whether you're getting water out of a flooded basement or picking up spilled metal screws in the garage, wet/dry vacs clean where other vacuums cannot. That's by design: Unlike the vacuum you use to clean your carpet, a wet/dry vac keeps its motor separate, so it is almost impossible to damage.
But choosing the right wet/dry vac is key. After all, horsepower ratings are largely a myth (we'll get to that later), and some vacuums are a lot easier to use than others. That's why we evaluated dozens of best selling wet/dry vacs and brought nine to our test labs in Cambridge, MA. That's where we put them through two weeks of grueling tests to measure power, usability, and versatility.
After analyzing the results, we've got the skinny on which wet/dry vacs are right for you and which ones you should avoid.
Updated October 22, 2018
Advertisement - Continue Reading Below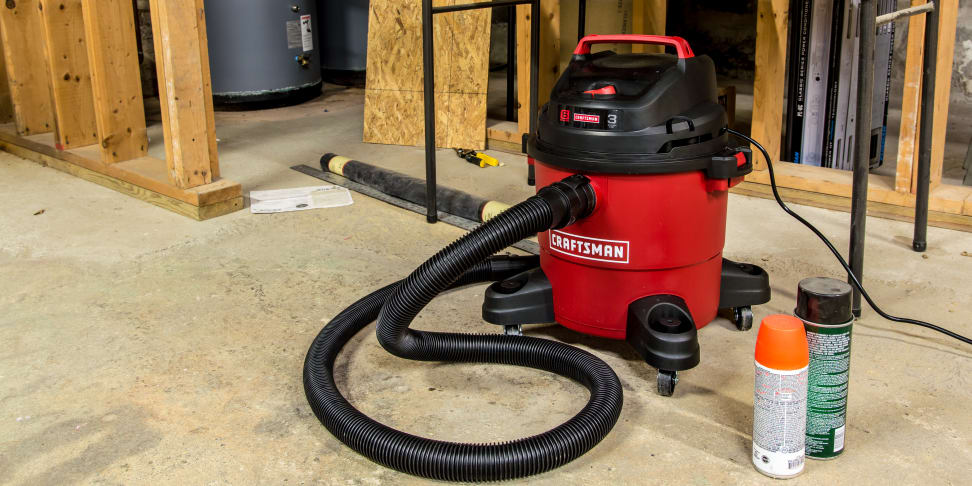 How We Tested
The Tests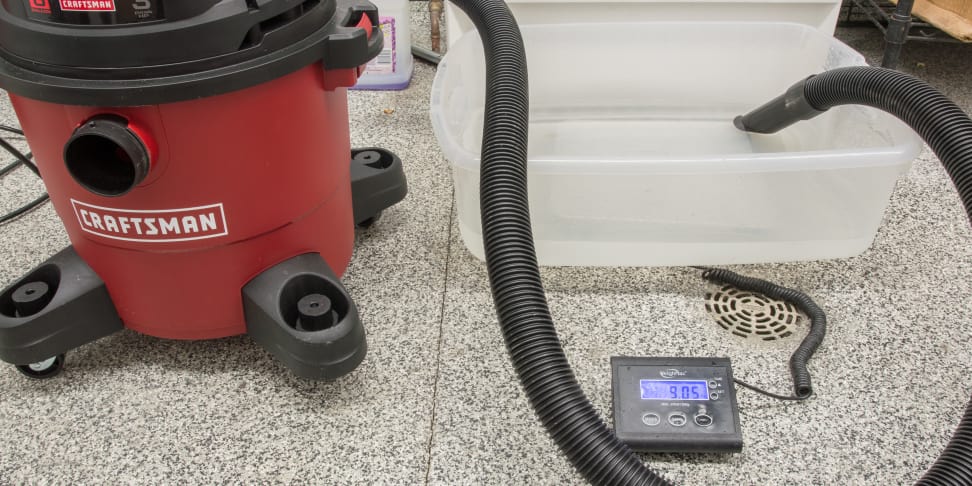 All the vacuums we chose ranged in size from 6 to 12 gallons, and from 3 to 5 hp. We tested them on three major criteria: power, usability, and versatility.
To test power, we measured how much water each unit could suction up in ten seconds if it could pick up heavy large debris including big metal screws, and if cleaning up wet sand posed a challenge. We tested usability by switching out filters, putting on attachments, and lugging the unit around our offices and labs. Finally, our versatility tests looked at how easy it was to store, how long the cord was, and whether it worked as a blower.
The Tester
Hey, I'm Jon Chan, the Senior Lab Technician at Reviewed. In our testing labs, I'm the garage guru, testing everything from work gloves to pressure washers. When it came to testing wet/dry vacuums, I was most interested in finding the best model for the average homeowner. To claim that top stop, a vacuum needed to be reasonably priced, consistently powerful, and easy to use.
What you should know
Most people only require a 3.5-5 horsepower motor. If it can suction up water and sawdust, you're probably good to go. Besides, the horsepower number on most wet/dry vacuums is peak horsepower, which is more of a generous estimation than a defined power rating.
You should also know that a wet/dry vacuum is a very versatile tool. They can unclog drains, retrieve hard-to-get cables, and help you tie a perfect ponytail. But don't take our word for it, check this out:
---
Here are some other wet/dry vacuums we tested
---
If you're shopping for powerful home cleaners, check out our guide, The Best Pressure Washers.
Advertisement - Continue Reading Below