Vacuums
These are the best vacuums of 2017
Looking for a new vacuum? These are the very best we tested this year.
The difference between a good vacuum and a bad one isn't always apparent—but make the wrong choice and you might end up with more dust in your house, more severe allergic reactions, or worse.
That's why we've tested over 100 popular vacuums and robot vacuums. We put them all through highly standardized tests in our Cambridge, MA labs to find out which ones can clean—and which ones are just making noise.
These are the best vacuums of 2017.
Best Vacuum: Miele C3 Complete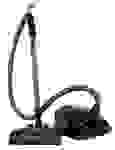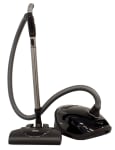 When is a vacuum worth this much money? When it's the best vacuum in the world. Starting at around $650, the German-made C3 series might be expensive—but if you want the best, you've found it.
The C3's powerful motor is astonishingly quiet, and the models we tested had the best dirt and debris pickup we've ever seen. Parts fit together and attachments slide on like they were precision machined. You can even get upscale versions with velvet bumpers that won't damage your furniture.
In other words, the Miele C3 Complete might actually make you want to vacuum. Read our full review.
Best Affordable Canister Vacuum: Kenmore 81614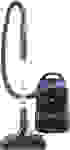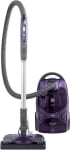 Or, you could spend half as much and get our top-rated Kenmore. It's louder and not as sturdy as the Miele, but it's still a darn good vacuum.
With both a powered brush and multiple attachments, it's ideal for homes with both carpets and hard floors. And its canister design means you can easily reach behind couches and get cobwebs out of corners. Read our full review.
Best Robot Vacuum: iRobot Roomba 980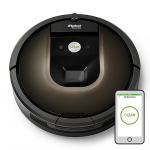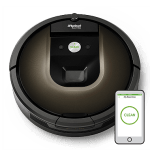 Our testers think a great robot vacuum has to excel as both a robot and a floor cleaner. Lots of robot vacuums can do one or the other—but the Roomba 980 is good at both.
Unlike other robots that slam into furniture or get stuck on carpet, the 980 had no trouble navigating our obstacle course—and it picked up plenty of debris and pet hair along the way.
And because of its connected app, you can tell it to start cleaning even if you aren't home. Read our full review.
Best Affordable Bagless Canister: Bissell 9595A CleanView



If you're like most Americans, you probably own a bagless canister vacuum. There are a lot of choices out there, but we like this Bissell best. So do shoppers—it's also the most popular vacuum on Amazon.
The CleanView isn't just affordable. It's lighter and quieter than its similarly priced competitors, and it does a better job at cleaning, too.
If you just need a basic vacuum cleaner, this is the one we'd recommend. Read our full review.
Best Affordable Robot Vacuum: iLife A4S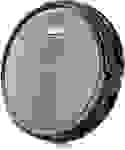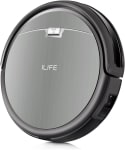 Have you always wanted to try a robot vacuum, but didn't want to spend lots of money on one? The iLife A4S is for you.
It doesn't have as many features or as sophisticated navigation as pricier models. But, as it's often on sale for under $200, it's a great value.
Not only is it affordable, but it also does a good job cleaning. For the price, you can't do better. Read our full review.
Best Wet/Dry Vacuum: Craftsman 12004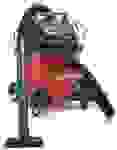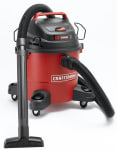 When it comes to cleaning up messes, nothing beats a Wet/Dry vac. We like the Craftsman 12004 for a few reasons. Its six-gallon size can hold plenty of water, but it's still small enough to store in a workshop or basement.
It's easy to convert between water and dirt pickup, and it gets solid user reviews for reliability. Attachments are plentiful and easy to install, and a $50 sale price makes it a great value.
We recommend picking one up—you never know when you might need it. Read our full review.
Best Cordless Vacuum: Dyson V8 Absolute



With its powerful motor that's also compact, long-lasting battery, and rotating brush with soft bristles, the Dyson V8 a truly impressive feat of engineering.
In fact, we think it's the only battery-powered vacuum that performs as well as a full-size corded model.
Yes, it's expensive—but if you have a small house, it might be the only vacuum you need, and you don't even need to plug it in. Read our full review.