Vacuums
Everyone loves the Shark vac, but its closest competitor gives it a run for its money
Ali vs. Frazier, Yankees vs. Red Sox, Shark vs. Kenmore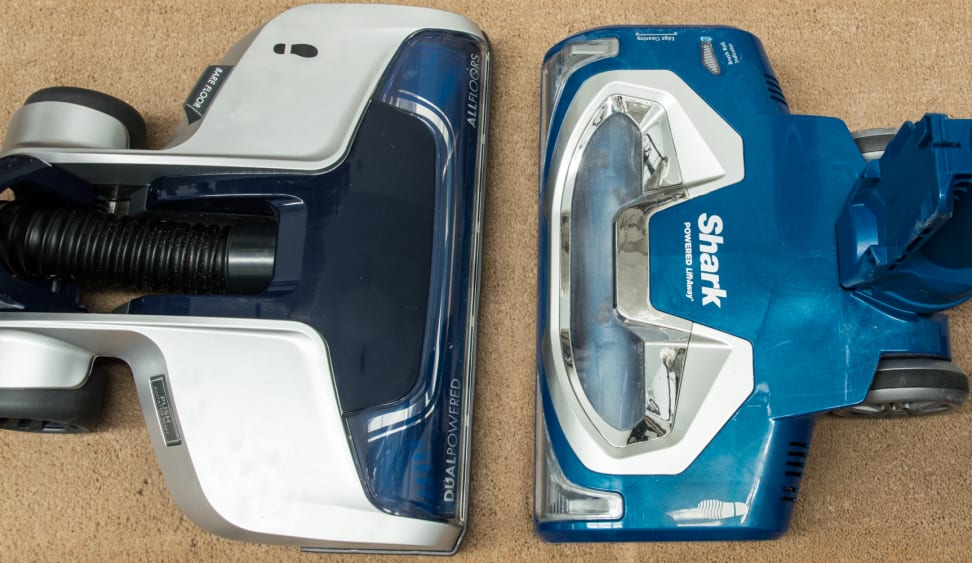 Credit:
When it comes to uprights that convert into wheelless canisters, you really have two choices: the Kenmore Crossover series or Sharks Lift-Away. Advertisements make similar claims and prices are neck and neck, so we decided pit the Shark Rotator Powered Lift-Away Speed (MSRP $259) against the Kenmore 10325 Crossover Max (MSRP $249) to see which one cleans up better.
We spent a week testing each vacuum, and our conclusion? The Shark has more bite.
Sure, the Kenmore has a more powerful motor and a sturdier design, but tips the scales at more than 17 pounds making it challenging to lug around. What the Shark lacks in raw power it makes up for in ease of use, a lighter 14-pound frame, and better attachments.
What Shark does better
•5-year warranty
•More attachments and features
•Easier to use
•Lighter frame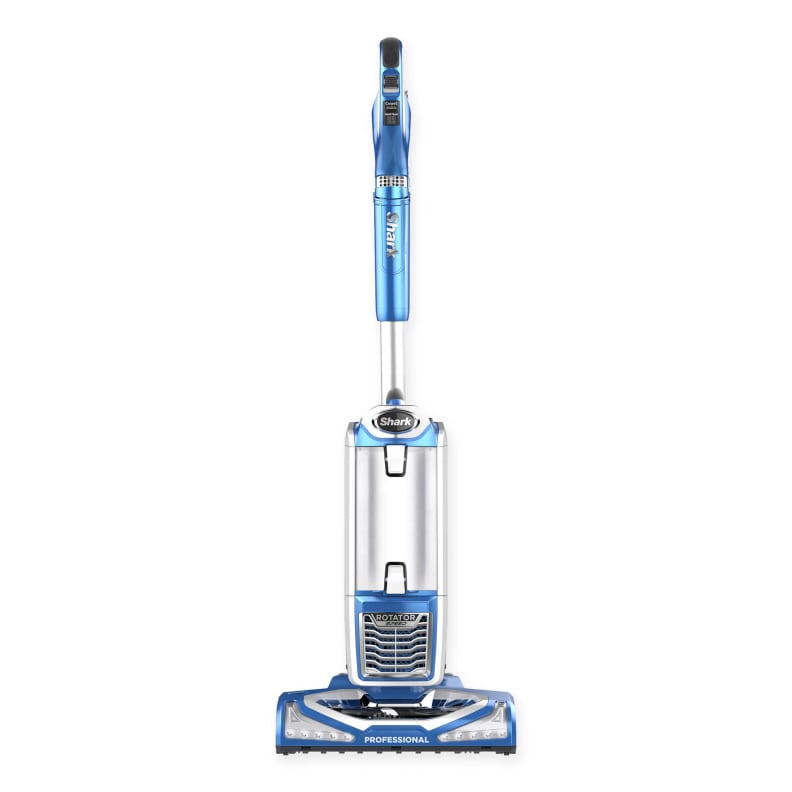 ×
Shark
Right out of the box, you'll notice that the Lift-Away Speed has more attachments, including a dusting head that uses a microfiber cloth. Shark also backs its vacuums with a 5-year warranty compared to 1 year warranty on the Kenmore.
After using both, we found that the Shark was lighter and easier to use than the Kenmore. Plus, you can still use the powered brush head when the Shark is in canister mode—something not true for the Kenmore.
It also takes way less effort to convert the Lift-Away. It takes one button to detach the Shark's canister, whereas the Kenmore uses a lever, a button, and a foot stomp.
What Kenmore does better
•Lower retail price
•More powerful
•Sturdier
×
Kenmore
When you're shopping for the Kenmore Crossover Max, you'll notice while it has a similar MSRP to the Lift-Away, but its actual sale price is about $20 cheaper.
Those savings are all the more impressive because the Crossover picked up about 10 percent more dirt than the Lift-Away on normal carpet.
While we were vacuuming, we noticed that the heavier weight of the Crossover made it feel sturdier compared to the Lift-Away, but also meant it required more effort to move it around. The parts felt more secure as well, but that contributed to making it harder to convert from upright to canister mode.