Vacuums
7 ways to clean your floors with things you already own
Save money and be a greener cleaner with these DIY cleaning tricks
Credit: Getty Images
My Swiffer Sweeper and I have spent nearly 15 good years together. During that time, we've strolled around the house every Saturday morning, picking up dust, pet hair, lint, and miscellaneous dirt that landed on the floor, under the beds, on the baseboards, and in the corners.
We've developed an electrostatic relationship I never had with my broom. But it's not a cheap date.
Over time, I've probably gone through hundreds of boxes of disposable sweeper cloths. Now, those Swiffer cloths are not the priciest item in my cleaning arsenal, but I wanted to reduce my dependence on them by using stuff I already had around the house.
Dust bunnies beware—here are seven hacks I discovered:
1. Microfiber is magic

Credit: Getty Images
Tuck an inexpensive microfiber washcloth in and commence sweeping. Shake it out the window, then throw it in the wash.
2. Put an odd sock to good use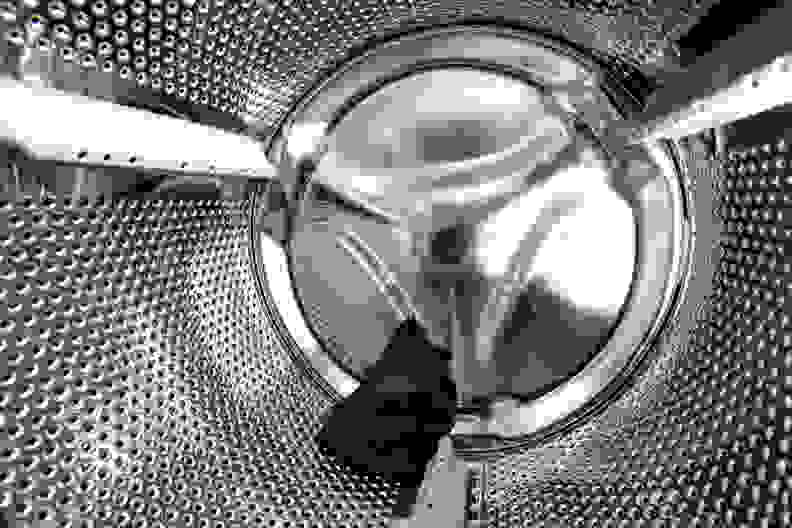 A fuzzy sock pulled around the sweeper head works nicely to grab dust and dirt. Wash it and use it again.
3. It's OK to get fleeced!

Credit: Getty Images
A piece of fleece will attract a lot of dust. I used part of an old scarf. Talented people can sew pockets for a better fit.
4. A new use for old fabric

Credit: Getty Images
Don't throw away old towels or flannel pajamas. If you have some, cut them into rectangles, then use them to Swiff.
5. Paper towels in a pinch

Credit: Getty Images
Paper towels don't work as well, but if you have the strong, textured ones, you might be able to use them in a pinch. I'd try it on a tiled kitchen floor, but they may scratch wood.
6. Dryer sheets have another purpose

Credit: Getty Images
If you use dryer sheets, save them to sweep in your Swiffer. If they're thin, use two at a time.
7. Try DIY!

Credit: Getty Images
Hello, crafters! You can knit or crochet adorable Swiffer cloths with leftover yarn. I saw many free patterns online, including these.
If you still prefer using Swiffer cloths, but want to use fewer, make sure you flip 'em and use both sides during dusting. And try washing them instead of tossing them after use. If you put them in a lingerie bag, you can even clean them in the regular laundry.
Related Video